Summary
Poolwerx has two new mobile franchise opportunities in Melbourne City & Kinglake. Start small & grow big with the award-winning Poolwerx business model. $89K +GST PLUS Van.
Location Details
Melbourne City & Kinglake
2 NEW MELBOURNE (VIC) LOCATIONS
> Work in your own, dedicated service area.
> Building strong client & community relationships.
> Each geographic region has lots of pool & spa customers who need you!
> Greenfield opportunities.
Marketing support
> $10,000* to kick start your local marketing with the support of our friendly marketing team (*for new franchise areas).
> National, regional & local marketing campaigns & promotions.
> Digital & print material, incl POS.
> Access to our marketing team to support you with: social media, digital marketing, Google ads & reviews, plus tailored local area marketing & email to your clients.
> Branded templates for digital & print, allowing for responsive comms.
> Personalised stationery, marketing collateral & promotional assets.

Training provided
TRAINING AT POOLWERX "POOL SCHOOL"
> No prior experience in pool care? No problem!
> Enjoy face-to-face, practical training at our purpose built Brisbane facility.
> Gain the skills & confidence to run your new business.
> AND We pay for your accommodation & airfares!

3-weeks at Poolwerx Pool School includes:
> Hands-on practical training (Cert III in Pool & Spa Maintenance)
> Induction training on Poolwerx systems and processes: strategy, HR, technology, finance, marketing, customer service, & much more.

Skills
No previous experience required.
We provide all our franchiees with training on startup.

We give you the necessary TECHNOLOGY & SYSTEMS to support you in your new busines:
- laptop
- mobile phone
- digital water testing equipment
- PLUS software, apps & online tools to help manage customers, finances & streamline your operations.

We also help you with your own recruitment & staff training as your business expands.
Length of Agreement
5 years + 5 years + 5 years

Poolwerx supports entrepreneurs, like you, to start as a mobile business owner with the option to expand into retail operations & multiple vans servicing many areas.

About the Opportunity
We are looking for dynamic & committed people to join our award-winning franchise network.

Poolwerx offers scalable franchise opportunities that allow you to start small & grow big – in a market with excellent ROI. This is an affordable entry point & you get everything you need to start a Poolwerx mobile pool & spa maintenance business, servicing a dedicated area.

INVESTMENT
New to industry investment is $89K+GST PLUS Van (an LDV Van costs approx. $34K+GST)

PRACTICAL (& FUN) INCLUSIONS for new franchisees:
> Van signage (wrap) & a professional fit-out, approx. $7,000 value.
> Laptop, mobile phone, specialised software & apps, & digital water testing equipment.
> Start-up stock
> Uniforms
> Personalised stationery
> Marketing collateral
> We pay for your first year attendance to the Poolwerx annual conference (2023 in Fiji!).

PROVEN BUSINESS MODEL
Benefit from a ROBUST & FAIR business model, helping you achieve efficiency, ROI & profitability.

MARKETING THAT WORKS
To kick start your new franchise we include $10,000 in local area marketing support .
Our marketing specialists will help you promote your business locally.
Marketing support is ongoing while you are with Poolwerx. Poolwerx also run national & regional marketing campaigns to help support all our franchisees.

COMPREHENSIVE TRAINING
We pay for your accommodation & airfares to attend 3 weeks at Poolwerx "Pool School".
Earn a Certificate III in Pool and Spa Maintenance where we teach practical skills.
PLUS Training on Poolwerx systems & processes.

MULTIPLE REVENUE STREAMS including pool servicing, equipment sales & repairs, pool products and quality chemicals, plus more.

SUPPORT
> 30+ years of experience and systems to help franchisees reach their goals.
> Local mentoring, on the ground, for 1-on-1 support from your business development lead.
> Poolwerx headoffice will support you with marketing, HR, supply, customer management & more.
> Poolwerx Franchise Family – our franchisees help each other, enjoy buddy systems & mentor programs.
> Annual Poolwerx Conference, franchisee webinars, workshops, ongoing training & support and more.

___________________________________________
INTERESTING FACTS AND STATS
> Poolwerx is Australasia's largest and best-known pool and spa maintenance network.
> 30+ years of experience and lots of happy franchisees and clients
> 137+ retail stores in Australia and NZ
> 640+ service vans world wide
> 3 countries and 14 states.

Year Business Established
1992
Year Franchising Commenced
1993
History
WHY CHOOSE A POOLWERX FRANCHISE?
Brand Strength: After 30+ years, we have the leading pool maintenance brand in the industry; Poolwerx is a valuable brand that customers recognise and trust.

> Poolwerx is Australasia's largest and best-known pool and spa maintenance network.
> 30+ years of experience and lots of happy franchisees and clients
> 134+ retail stores in Australia and NZ
> 641+ service vans worldwide
> 3 countries and 14 states.

Awards
> Australian Franchise Registry 5 Star Rating
> FCA Franchisor of the Year: 2022, 2016 & 2004
> FANZ Home Service Franchise of the Year NZ: 3x winner
> Ranked 135 for the 2020 Entrepreneur mag Top 500 franchise
> AFR Top 8 ROI Franchises 2011, 2008 & 2006.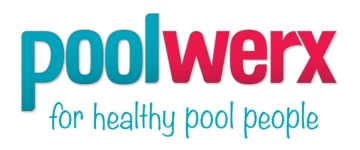 Find out more at the Poolwerx - for healthy pool and spa people Franchise Information page