Summary
All the hard work of starting a new franchise has been done! With training you can step in and capitalise on the growth opportunities. Get 3 x fully fitted out mobile van plus established customers.
Location Details
Bathurst, Central NSW
This Poolwerx pool & spa mobile business is in Bathurst in Central NSW.
Population 37,000. Bathurst is GOLD! With pop steady growth & a thriving community with a focus on education, tourism & manufacturing plus a steady increase in uban development.
Marketing support
$363,000 +$37,346 training/transfer +SAV (stock).

Three fully fitted Poolwerx vans are included in this sale. The vans are high profile mobile billboards, used to service your established customer base.

You get a team of marketing specialists who focus on national & regional marketing campaigns plus comprehensive local marketing tools.

We use a range of channels including digital & online marketing to build our position as Australia's best known pool and spa people.

GOAL: Grow your customers & support your local marketing ideas too.
Training provided
No experience in pool & spa maintenance? No worries!
We pay for your airfares and accomodation for your 3-weeks training at Poolwerx 'Pool School':
> Purpose-built training facilities.
> Learning practical, hands-on skills.
> Training on Poolwerx processes and systems.
> Gain a Cert 3 in Pool & Spa Maintenance.

All Franchise Partners receive ongoing support & training, incl. coaching & mentoring, plus training & support for our apps & software.
These business tools are all carefully chosen to help you succeed in your business.
Skills
Do you love the outdoors? Do you have a true customer focus and lots of enthusiasm?

Our successful Franchise Partners come from various backgrounds, but they are all 'go-getters', know how to work hard and have a genuine customer focus.

You don't need any previous experience. We have an excellent training program that covers everything you need to know. Poolwerx has 30+ years of experience helping our Franchise Partners be successful. Our systems are proven, well-tested and will be the foundation of your future success.
Length of Agreement
5 years + 5 years (+5 years)
About the Opportunity
$363,000 +$37,346 training/transfer +SAV (stock). Assets included in sale.

This established business Bathurst, Central New South Wales. Includes three (3) fully fitted-out mobile service van with all the bells & whistles including tools, smart storage. Your Poolwerx Van is a mobile billboard, with its high impact graphic wrap.

These vans service residential plus commercial customers with room for growth.

One of the most unique things about the Poolwerx business model is the scope to expand into new territories, add more vans & retail outlets.

The more you put in, the more you get out.

The growth potential is thanks to Poolwerx business model & multiple revenue streams:
> Retail chemical & equipment sales
> Domestic and commercial pool servicing
> Spa & lifestyle product sales
> Pool renovation & upgrade work
> Plus more.

With planning, there are no downtimes with this business model. As well as general maintenance & selling consumables, you can upgrade your customer's equipment or convert them to a mineral pool, ready for next summer!

Poolwerx Family:
When you buy a Poolwerx franchise, you become part of the Poolwerx family with lots of support. Each franchisee has their own area/s. You will find a friendly network of fellow franchisees around you, plus your Poolwerx support team ready to guide and assist you every step.

We have 30+ years of experience helping people like you become successful business owners.
We constantly improve & adapt our systems & processes and always put people first.
> Brand strength
> Comprehensive training
> Proven & fair business model
> Exclusive territories - with lots of opportunities
> Multiple revenue streams
> Marketing support
> Innovative technology
> Head office & local BDM support
> Community of support.

If you are considering starting a business, you will have many questions - it can feel overwhelming. The good news is the first step is easy! Check out our website or give us a call. We love the personal touch at Poolwerx & are here to answer any of your questions. We make the process as seamless as possible & provide support every step of the way.

______

INTERESTING FACTS & STATS:
> 25,000 new pools are built each year.
> Trends include pool system automation and "mineral pools".
> Increasing commercial market with new legislation.
> Australia & NZ Poolwerx Group sales 2023 - $170.1 million.
> In 2023, the average Poolwerx franchise sales were $1.39 million.
> Australian national annual sales for the pool and spa industry in 2022 < $1.6 billion.
Year Business Established
1992
Year Franchising Commenced
1993
History
Brand Strength: Poolwerx is Australasia's largest and best-known pool and spa maintenance network. Poolwerx is a highly recognisable and loved brand that customers trust.
> 30+ years of experience and lots of happy franchisees and clients.
> 134+ retail stores in Australia and New Zealand.
> 641+ service vans worldwide.
> Australia, New Zealand and USA - across 14 states.

Our Values
> People first – always
> Do the right thing
> Find the better way
> Dare to succeed.
Awards
Aust. Franchise Registry 5 Star Rating
Franchisor of the Yr (2022, 2016 & 2004)
Marketing Excellence Award 2020
Multi-Unit Franchisee Award 3 x winner
Field Manager of the Yr 2021, '20, '18, '16 & '12
FANZ Home Service Franchise of the Yr – NZ 3 x winner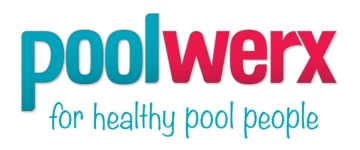 Find out more at the Poolwerx - for healthy pool and spa people Franchise Information page