Summary
Poolwerx has two (2) established mobile franchise territories avail in Melbourne: Berwick & Rowville. Hit the ground running with a solid customer base and regular bookings.
Location Details
Berwick and Rowville
HIGH PROFILE MELBOURNE LOCATIONS AVAIL:
> Work in your own, dedicated service area
> Work with an established client base & community
> Poolwerx is known in these areas
> Generous opportunities = lots of pool & spa customers ready to meet you!

Marketing support
INVESTMENT
We call these "Fast Start" franchise opportunties.
Your investment is $129K +GST +20% for 12 month revenue + LDV Van* (approx $35K +GST).

The 'fast start' franchises for sale in Melbourne have annual turnover from $144k - $203K. Contact Poolwerx for details on your area of interest.

Included:
> $10,000 for local marketing
> 3-weeks Pool School (we pay for accom & flights!)
> Van wrap & prof fit-out ($7k value)
> Laptop, mobile, digital water testing equip
> Operational & marketing support incl. 1-on-1 mentor
> Plus more
Training provided
No prior experience in pool care? No problem!

Comprehensive 3-week Training Program
> Enjoy face-to-face, hands-on training at our state-of-the-art Brisbane facility.
> Gain the skills & confidence to run your new business.
> AND We pay for your accommodation & airfares!

Poolwerx Pool School includes:
> Hands-on practical training (Cert III in Pool & Spa Maintenance).
> Induction training on Poolwerx systems and processes: strategy, HR, technology, finance, marketing, customer service, & much more.

Skills
Attitude is important: we are looking for dynamic & committed people.
No previous experience required - you will get comprehensive training on startup.
Plus, you are setup with user-friendly technology and tools to support you in the business.

New Franchisees get:
> Laptop & mobile phone.
> Digital water testing equipment.
> Software, apps & online tools to help manage customers, finances & streamline your operations.
> Uniforms and stationery.
> Startup stock.
> Marketing collateral.
Length of Agreement
5 years + 5 years + 5 years

Poolwerx empowers entrepreneurs like you to start as mobile business owner with the option to expand into retail operations & multiple vans servicing many areas.

About the Opportunity
Poolwerx offers scalable franchise opportunities that allow you to start small & grow big – in a growth market.

The 'Fast Start' opportunity represents an affordable entry point in an established area.
We make sure you have the skills and equipment to successfully build your Poolwerx mobile pool & spa maintenance business, in your own dedicated region.

INVESTMENT
"Fast Start" franchise investment is $129K +GST +20% 12 month revenue + LDV Van (* Van financing and leasing options approx $35K +GST T&C apply.)

MULTIPLE REVENUE STREAMS will keep you busy all year round, including:
> pool servicing
> equipment sales & repairs
> pool & lifestyle products
> top quality chemicals
> plus more.

PROVEN BUSINESS MODEL
Benefit from a Robust & FAIR business model, helping you achieve max. efficiency, ROI & profitability.

MARKETING THAT WORKS
To kick start your new franchise we will give you $10,000.
Our marketing experts will help you promote your business locally. Marketing support is ongoing while you are with Poolwerx. Poolwerx will also run national & regional marketing campaigns to help support all our franchisees.

COMPREHENSIVE TRAINING
We pay for your accommodation & airfares to attend 3 weeks at Poolwerx "Pool School".
Earn a Certificate III in Pool and Spa Maintenance where we teach practical skills.
PLUS Training on Poolwerx systems & processes.

MULTIPLE REVENUE STREAMS including pool servicing, equipment sales & repairs, pool products and quality chemicals, plus more.

SUPPORT
> 30+ years of experience and systems to help franchisees reach their goals.
> Local mentoring, on the ground, for 1-on-1 support from your business development lead.
> Poolwerx headoffice will support you with marketing, HR, supply, customer management & more.
> Poolwerx Franchise Family – our franchisees help each other, enjoy buddy systems & mentor programs.
> Annual Poolwerx Conference, franchisee webinars, workshops, ongoing training & support and more.

___________________________________________
INTERESTING FACTS AND STATS
> Poolwerx is Australasia's largest and best-known pool and spa maintenance network.
> 30+ years of experience and lots of happy franchisees and clients
> 137+ retail stores in Australia and NZ
> 640+ service vans world wide
> 3 countries and 14 states.

Year Business Established
1992
Year Franchising Commenced
1993
History
WHY CHOOSE A POOLWERX FRANCHISE?

We put people first - always.

We are committed to your success and will help you reach your business goals.
After 30+ years we have a lot of experience making it happen.
Today, Poolwerx is a valuable brand that customers recognise and trust.

> Poolwerx is Australasia's largest & best-known pool & spa maintenance network.
> 30+ years of experience & lots of happy franchisees & clients
> 134+ retail stores in Australia and NZ
> 641+ service vans worldwide
> 3 Countries & 14 States.
Awards
> Australian Franchise Registry 5 Star Rating
> FCA Franchisor of the Year: 2022, 2016 & 2004
> FANZ Home Service Franchise of the Year NZ: 3x winner
> Ranked 135 for the 2020 Entrepreneur mag Top 500 franchise
> AFR Top 8 ROI Franchises 2011, 2008 & 2006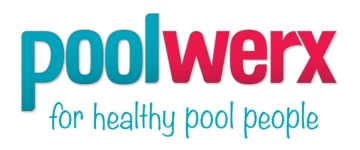 Find out more at the Poolwerx - for healthy pool and spa people Franchise Information page