The United Franchise Group story began as a single Signarama store in New York in 1986 to a global franchise phenomenon with 10 brands and 1,600+ franchises today. That's the United Franchise Group story.
Signarama founder Ray Titus pioneered the full-service signage concept in 1986 and has continued to grow his franchise company with brands such as Fully Promoted, Experimac, Transworld Business Advisors and Venture X.
More recently, the company has expanded it's offering into food service brands, with the addition of Jon Smith Subs and The Great Greek Mediterranean Grill to the ever-expanding portfolio.
Now operating in more than 70 countries around the world, Australia is by far the largest market for the company outside of the US, making up over 200 franchised locations across Signarama, Fully Promoted, Experimac, Transworld and Venture X.
Our Franchisees receive:
• A comprehensive training program, with no prior industry experience
• Industry-leading ongoing support
• Access to the industry's strongest brands and buying power
• A proven business model developed over 30+ years
• The power and mentorship of 200+ franchisees across Australia, and 1,600+ around the world.
If you're looking to build an asset in a continuously growing industry, send us an enquiry and we'd love to tell you more about our story.
Why us
We have 31 years experience in building and developing successful B2B franchises. There isn't a franchise company in the world that has our success rate in building brand names in industries where no brand name previously existed.
Signarama is now the world's largest signage and graphics industry. Fully Promoted is yourone stop shop for all your branded apparel and marketing needs. Experimac is a retail Franchise that Specialises in the buy, sell, trade and repair of pre-owned Apple® products. Transworld Business Advisors the largest business brokerage franchise, with 3 separate profit streams in one business: business brokerage, franchise consulting and franchise development.So basically anyone who is looking to sell their business, purchase a business, or expand their business is a potential Transworld client. Venture X is one of the first brands to offer a franchise concept in the co-working industry, offering anything from private offices, work stations, individual desks, conference rooms, that people could rent out at daily, weekly, monthly and yearly basis.
The Advantages of Joining our franchise brands:
Brand Awareness – we have Australia's only truly national brands. With more than 200 franchises from Cairns to Hobart and Sydney to Perth (and most places in-between), no other B2B franchisor has the reach and complementary services that we do.
Buying Power – with our 200+ franchises, we have negotiated better buying rates within each industry than independent businesses. That's our strength!
Networking – you can call on more than 1,500 of your fellow franchisees from around the globe for advice, support and mentoring.
Ongoing Support – local Field Support that is unrivalled in their respective industries, to help you grow your business and profitability.
Marketing Programs – a comprehensive offline and digital marketing program incorporating E-Commerce strategies and solutions
Why the B2B Industry?
Great margins – every product is custom-made, so that gross profit margins are excellent.
Customer Need – every business needs and uses signs every day. Businesses always need our services.
Low Inventory – buy it as you need it, you don't need to have your cashflow tied up in inventory.
Business to Business – we're a Monday to Friday business, so you get to retain that flexibility and lifestyle. Because we're working primarily with other businesses, you're dealing with other professionals. Most Experimac locations will also open on a Saturday.
Low Staffing
Featured opportunities
1 day ago
Venture X
Regional NSW
$1,000,000 - $3,000,000
Franchise New
Coworking is the Future of Business | The days of working in a cramped office are over for many people in today's mobile world | Be part of the revolution | Australia's first co-working franchise.
Personal Services > Real Estate, Property & Relocation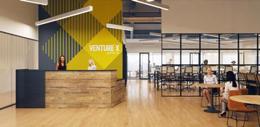 1 day ago
SIGNARAMA
SE Melbourne | Melbourne - Greater
P.O.A
Franchise Resale
Global Signage Leader - B2B – Unlimited Potential - Full Training & Ongoing Support – Growth Industry - Mon-Fri Hours - Low Staffing
Commercial Services > Manufacturing, Wholesale & Distribution