7 days ago
The Good Feet Store Australia
$77,000 - $193,000
Franchise New
Partner with an exciting brand that's growing rapidly around the world. As a Good Feet Store franchisee, you'll benefit from an established, proven system that provides everything you need to succeed.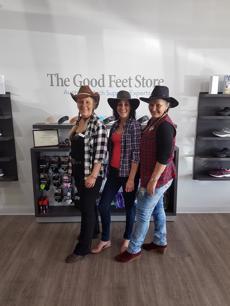 The following results include businesses from all of Darwin - Greater
8 days ago
Vodafone Australia
$0 - $1
Licence/Distribution
Seeking new businesses to join the Vodafone Independent Dealer Channel (IDC) l Maintain control & flexibility of your own business whilst selling our products & services in a non-exclusive environment
10 days ago
Experimac
$200,000
Franchise New
Experimac is the innovator in technology sales and service, specialising in highly coveted Apple® products with multiple revenue streams and a track record for financial success.
29 days ago
Vodafone Australia
$0 - $1
Licence/Distribution
Seeking new businesses to join the Vodafone Independent Dealer Channel (IDC) l Maintain control & flexibility of your own business whilst selling our products & services in a non-exclusive environment