Seal-A-Fridge is Australia & New Zealand's market leader in replacement of refrigeration seals.
We service our residential customers alongside our many Commercial Customers and are a preferred supplier for many National Brands across Australia such as
KFC
McDonalds
Subway
Big 4
Bakers Delight
Hungry Jacks
Dominos
Accor Hotels
Sushi Sushi
But I'm Not a Refrigeration Mechanic!
Neither are we! We do seals.
Full training is provided so no previous experience is necessary.
Do you have a 'can do' attitude and enjoy good customer relationships?
Then contact us to see the benefits of a Seal-A-Fridge business today.
Why us
Seal-A-Fridge has been established since 1988 in Australia and New Zealand and many of our Franchisees have been running their Seal-A-Fridge business for 10 - 15 years.
Whilst offering extensive training and full support, we allow our Franchisees to be independent business operators.
Client leads and phone calls are directed to each Franchisee to speak directly to their customers and build relationship. We don't make our customers deal with call centres.
Marketing material and systems are provided. We don't expect to charge our Franchisees an one size fits all marketing fee, as different strategies work for different locations ie regional and metropolitan. Franchisees are equipped and guided, but set their own marketing budget and program, allowing for flexibility and control by each Franchisee. Assistance is available at all times, but the decisions and customer relations are not taken from you.
This is your business!
Featured opportunities
10 days ago
Seal-A-Fridge
Northern Territory | Darwin - Greater
$40,000
Franchise New
National company, easily run cash flow business. Low overheads and high profit. No experience is needed & you start earning money from day one! Cash Flow +
Cleaning & Maintenance > Handymen & Home services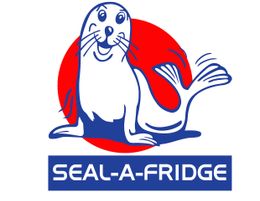 10 days ago
Seal-A-Fridge
Cairns QLD | Regional QLD
$50,000
Franchise New
National company, easily run cash flow business. Low overheads and high profit. No experience is needed & you start earning money from day one! Cash Flow +
Cleaning & Maintenance > Handymen & Home services