Welcome to Essential Beauty
Established in 1990, and 100% Australian owned and operated, Essential Beauty is Australia's fastest growing health and beauty franchise (BRW).
Over the years, the business has evolved from traditional services, such as nails and waxing, to include new beauty services such as laser hair reduction and microdermabrasion, ultimately enhancing the business model.
Essential Beauty has a great focus on continuous research and development, incorporating innovative technology and the latest services into the business, to drive the brand to even greater success.
Essential Beauty are a full-service beauty salon dedicated to consistently providing high client satisfaction by delivering excellent service and quality products at a competitive price/value ratio.
Bringing something different to the market, Essential Beauty has transformed the beauty services industry from a once exclusive and clinical setting, to a relaxed retail environment.
10 Steps toward becoming an Essential Beauty Franchise Owner
If you would like to find out more about Essential Beauty or find out whether becoming an Essential Beauty Franchise Owner is right for you, follow the steps below and we will assist you to make an informed assessment.


Submit an enquiry by completing and sending the form on this page.


We will send you an Information Brochure and Expression of Interest form. Within 3 days we will contact you by telephone to confirm you received the information and answer any initial questions you may have.


Complete and return the Expression of Interest form to us. This will provide us with information about you and a Confidentiality Agreement that enables us to discuss salon operations and provide you with more information about the franchise.


Once you have reviewed the information, we can meet either by phone or in person to answer any questions you may have.


We arrange for you to visit some of our salons.


We continue to answer any questions you might have thereafter.


You will be invited to visit the Essential Beauty National Office (this can be done at any stage through the process once you have completed the application forms).


We will send you our detailed confidential financial, legal and operational Franchise Disclosure package and Franchise Agreement for you to review and seek independent legal and financial advice.


You make your final decision on whether to become an Essential Beauty Franchise Owner.


Your solicitor is issued with final Franchise Execution Documentation for you to review. If satisfied, you return the signed Franchise Execution Documentation to us after 14 days. You are now an Essential Beauty Franchise Owner for your exclusive territory and are booked in for your training.
Why us
Why choose Essential Beauty?
A well-known and trusted brand, Essential Beauty is one of Australia's most recognisable beauty brands across Australia. Becoming an Essential Beauty franchise owner means you won't have to spend time and money building a brand from the ground up. Leverage from ours, and gain the credibility and recognition associated with an established brand right from the start!
The secret to the success of Essential beauty can be attributed being at the forefront of innovation and development of products and services, adapting to changing market conditions over the past 25 years.
Group advertising and promotion
Your salon will participate in monthly national promotions and will gain support with local area marketing as well! You can expect ongoing marketing support including print and digital assets from our national promotions, and paid digital advertising.
Buying power
Essential Beauty regularly researches, sources and negotiate prices with suppliers for the benefit of franchisees. A number of products are exclusively manufactured for Essential Beauty salons only.
Comprehensive training
We have created programs including professional online courses coupled with one on one in salon training that will teach you and your staff everything you need to know about how to operate your business. There are over 50 engaging courses designed exclusively by Essential Beauty to train you and your staff and keep everyone up to date with industry knowledge & trends. Further, you will be provided with access to our salon portal that details every aspect of the day to day operation of your business so that you and your staff are continually growing & improving.
Featured opportunities
7 days ago
Essential Beauty
Adelaide - Greater, Port Adelaide SA 5015
$195,000
Franchise New
Essential Beauty is Australia's largest beauty franchise with over 60 salons nationwide. Stages 1 and 2 of the newly transformed Port Adelaide Plaza Shopping Centre are now open.
Health, Beauty & Fitness > Hair, Beauty & Spa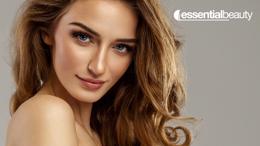 7 days ago
Essential Beauty
Adelaide - Greater, Adelaide SA 5000
$200,000 - $250,000 + SAV
Franchise New
Enquire now about this unique and exciting opportunity to purchase an established salon but in a new location with a new fitout.
Health, Beauty & Fitness > Hair, Beauty & Spa