Since opening the doors to Australia's very first Domino's store in Springwood, Brisbane in 1983, Domino's now has more than 2000 stores across Australia, New Zealand, France, Belgium, The Netherlands, Germany and Japan making it the biggest quick service pizza franchise in Australia.

Domino's CEO Don Meij leads this entrepreneurial company with a very focused vision – to be number one in people and number one in pizza.

Our mission statement reflects our ambition in a unique way - Sell more pizza, have more fun. We believe that partnering with Domino's should be both incredibly rewarding and a lot of fun!

As a Domino's franchisee you are a part of the Domino's DNA and a member of the family. We strive for low staff turnover and love that we inspire fierce loyalty amongst our team members. It's loyalty which comes from people who share our dedication to excellence and fun.

Domino's strong growth plan across Australia and New Zealand means it is always on the lookout for passionate and motivated people to become franchisees. If you're ready to roll up your sleeves with us on the quest for delicious success, we want to hear from you.

Enquire now to receive a copy of Domino's franchising info booklet.
Why us
We're by your side
At Domino's we employ a Franchise Operations Team, a team of experts who have a wealth of experience and knowledge in Domino's and franchising. If you become a franchisee this team will guide you through the initial training and will provide ongoing support and training once you receive the keys to your store.
Once in your own store, you would be allocated a local Franchise Consultant and Market Manager who will assist you with ongoing store operations including; meeting all legislative requirements, improving operational effectiveness and efficiencies by adopting best practice. This support is only ever a phone call away!
We Provide you with Top-Notch Training
Domino's provides a comprehensive training program prior to operating your own store. This is a 12-week program held at the Brisbane head office and a certified training store in your state where you will receive both theoretical and practical hands on training. By the end of the 12 weeks you will have acquired skills and knowledge in all areas of the store operations. You will be guided to establish effective systems and procedures to ensure the smooth operation of your store.
You will also be shown simple but highly effective business management principles such as establishing an effective marketing plan to ensure the success of your business. In addition to the 12-week program and Franchise Trainer will be allocated to assist you for one week at your new store post settlement.
Each week, we will give you a set of skills which need to be acquired and practiced over that week. There will also be assessments at the end of the initial 12-week program. Your trainer will help guide you to complete all the required tasks. You may find you need to spend more time practicing certain skills which are new to you, yet you may breeze through other sections. Mastering the basics and not just knowing them is vitally important. To this end we will work with you to focus on those skills that need more attention.
We Help You Build Your Empire
Within the Domino's brand, the path to our mutual success, is to encourage, support and enable existing Franchisees to take on more stores, when they are ready. Multi-Unit Managers are our future and the pathway to Franchisee business success and profitability as we have seen many times before.
In the spirit of growing from within, Domino's have developed a dedicated three-day program, facilitated by experienced Multi-Unit Franchisees and Operations staff, to support Franchisees in this exciting growth transition.
We are Awesome at Marketing your Business
Domino's Marketing department is responsible for all internal and external marketing of Domino's Australia and New Zealand. Marketing plays an integral role in the ongoing support you will receive from Domino's as a franchisee.
They are in charge of the company's ongoing marketing and promotions, and will put your financial Adfund contributions towards the following marketing activities:
Advertising/Promotions
In charge of executing marketing campaigns in-line with the national promotional rollout including the coordination of the print, TV advertising, outdoor advertising (e.g. billboards, bus signage, posters etc), radio advertising, Local Store Marketing (LSM), new product development, point of sale (POS) material, box topper flyers (production and print) and managing the advertising and production budgets.
Digital
In charge of executing online marketing campaigns inline with the National promotional rollout including updating the iPhone, website and eStore (online ordering), creating eClub emails, working with Communications on Social Networking strategies and liaising with suppliers regarding the company's online advertising and Search Engine Marketing/Engine Optimisation. Also responsible for development ways to improve the online ordering customer experience, grow online ordering sales and ticket average.
Communication
Responsible for the management of Domino's internal and external communications materials, including the execution of PR plans, investor relations, media releases and media statements locally and nationally. Additionally the team works closely with the digital team on all of Domino's Social Media Platforms.
We Bring You Ground-Breaking Technology and Innovations
Domino's success is soaring sky-high (by drone even if you hadn't heard). The Domino's ethos has always been about convenience for our customers – even being the first pizza company in Australia to offer home delivery all these years ago. This ethos has worked its way through everything we do from creating piping hot pizzas for value prices all the way to our innovative technology.
Find out more about each technology that is available for you to get your piping hot pizza!
Head to: Domino's Technology & Innovation.
We Care!
Locally owned and operated, Domino's strongly believes in giving back to Australian and New Zealand communities and lending a helping hand where we can. While pizza is our first passion, helping communities in difficult times or times when they just need our support is at the core of our beliefs. Over the years Domino's has donated tens of thousands of pizzas and hundreds of thousands of dollars back into Australian and New Zealand local communities through Doughraisers, pizza donations in times of natural disasters and monetary donations.
For more info head to: Domino's in the Community.
Featured opportunities
6 days ago
Domino's Pizza
Regional SA, Nuriootpa SA 5355
P.O.A
Franchise New
Calling all pizzapreneurs! Join our mission to 'Sell more pizza! Have more fun!' Domino's pizza is the perfect business for passionate and entrepreneurial pizza lovers. Start your pizza empire now!
Food & Drink > Takeaway & Casual Dining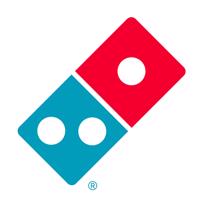 6 days ago
Domino's Pizza
Regional SA, Nuriootpa SA 5355
P.O.A
Franchise New
Calling all pizzapreneurs! Join our mission to 'Sell more pizza! Have more fun!' Domino's pizza is the perfect business for passionate and entrepreneurial pizza lovers. Start your pizza empire now!
Food & Drink > Coffee, Cafes & Restaurants