We are here to support you on your journey – whatever that may be.
We are a team of passionately brilliant franchise experts who are committed to making a difference and effecting positive change. We work with you to see your vision become a reality – to grow your dream into a solid franchise network.
To build a scalable, solid and profitable franchise system, you need to have every part of it right. Your legal documents need to comply with the Franchising Code of Conduct and be updated regularly. Your business needs to have systems and processes in place to ensure it runs efficiently. You need to ensure that only the most suitable and dedicated franchisees join your network. You need to have the right technologies in place, and be able to speak to your customers and clients across a network of franchisee partners.
We are Australia's only end-to-end franchising firm, incorporating franchise legal, consulting, recruitment, brand & marketing, and technology to build successful franchise networks. With over 30 years of experience, we know the industry and we know what works. We provide all franchising services in one place, so you don't need to chase around and find different service providers for every individual piece. Let our qualified franchise lawyers, intelligent franchise consultants, intuitive franchise recruiters, and effective marketing and technology teams help you build a strong network built for growth.
Why us
At DC Strategy, we take a holistic approach to franchising.
This means that our varied skillsets, from our legal expertise to our recruitment and business brokerage to business technology, are combined to complement one another.
We have over 30 years of experience in connecting dedicated franchisees to quality franchise systems, creating successful, sustainable relationships.
We work with you, whether you require all our services, only one of them, or want our help in finding the right franchise for you.
Featured opportunities
9 hours ago
Poolwerx - A clear pathway to success
Regional NSW, Lake Illawarra NSW 2528
$279,000 + SAV
Franchise Resale
This franchise offers an existing mobile and retail pool care business in the popular areas of Wollongong, Fair Meadows and Shellharbour. Enquire now to find out more about the Illawara territory.
Cleaning & Maintenance > Garden, pool & outdoor maintenance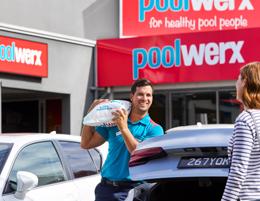 9 hours ago
Poolwerx - A clear pathway to success
Regional QLD, Gladstone QLD 4680
$365,000 + SAV
Franchise Resale
Poolwerx is the largest pool retail and service business in Australia and New Zealand. This existing franchise territory offers mobile pool servicing in Gladstone, QLD.
Cleaning & Maintenance > Garden, pool & outdoor maintenance