95 days ago
The Drug Detection Agency
$70,000 - $118,000
Franchise New
The Drug Detection Agency (TDDA) is the largest & most reputable workplace drug detection network in Australia & NZ. Franchise for all Darwin and NT being offered with clients & fitted Van included.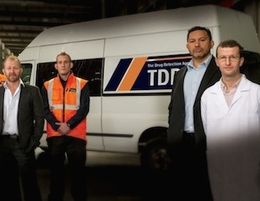 Be the first to get notified of new opportunities
Sign up to get the latest businesses sent to your inbox.
Please enter a valid email
Great, you'll be one of the first to get notified!
We will send you the latest business opportunities to your inbox.