Salsas was born from a blaze of glory and the desire to bring the popular Fresh Mex experience of delicious, fresh and healthy fast food to Australia.
Salsas was acquired by Retail Zoo Pty Ltd (the holding company for Boost Juice and CIBO Espresso) and Janine and Jeff Allis. Wanting to expand upon the Boost Juice business and passionate about fresh, flavoursome Mexican food, Janine and Jeff purchased the four-store Mexican business in 2007. The popularity of Fresh Mex was projected by Retail Zoo from the outset and Salsas has now expanded to over 50 stores Australia-wide and has large expansion plans for the future.

2016 has been an exciting year for Salsas with the implementation of a great new tasting menu for customers to enjoy and a vibrant, clean and fresh store image rollout. The brand also continues to excite customers and the market with its creative and unique marketing campaigns and product promotions.

By becoming a Salsas franchise partner, you will be privy to the same systems, support and processes that has seen Boost Juice open over 420 stores globally to become a market leader. Salsas energetic and personalised customer service enhances its reputation as Australia's Mexican food franchise leader.

For further information, including the steps in our recruitment process and a franchising information pack, visit the following link and register you details: http://www.salsas.com.au/#own-a-franchise. We look forward to kicking off your adventure with Salsas soon!
Why us
Marketing Support:
Salsas has an amazing in-house marketing team who regularly work with our franchise partners to deliver fun and exciting campaigns that engage with customers to ensure that the business experiences continuous growth and brand recognition. This includes the design, digital, strategic local area marketing, social media and customer relations teams.
Training Provided:
New Salsas franchise partners are required to participate in a comprehensive four-week training course prior to operating a Salsa's business. The training is delivered by our dedicated Learning and Development team and covers the key areas of operating a Salsas store including front-of-house operations and back-of-house management.
Skills:
We are looking for committed owner/ operators. At Salsas, we want the very best ambassadors for our brand, who have a passion for fresh, colourful, authentic Mexican food. If you are an individual with drive, determination, a willingness to learn and want to own your own business, then we want to hear from you!
Length of the Agreement:
The term of the initial franchise agreement with Salsas is seven (7) years, with an option to renew for a further two terms of seven (7) years and commences from the execution of the franchise agreement. You can also sell your business at any time; you do not need to wait until the end of the franchise agreement term.
Featured opportunities
18 days ago
Salsa's Fresh Mex Grill
P.O.A
Franchise Resale
Do you want to be your own boss? Salsas is looking for an enthusiastic owner/ operator to purchase Hornsby, NSW!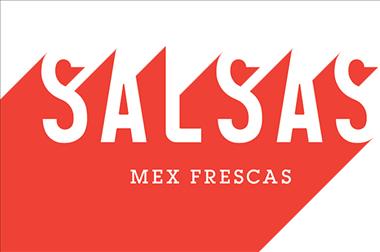 18 days ago
Salsa's Fresh Mex Grill
P.O.A
Franchise Resale
Do you want to be your own boss? Salsas is looking for an enthusiastic owner/ operator to purchase Casuarina Square!