Buying a business | 8 min read
How to buy a cafe – the ultimate guide
Last updated: March 30, 2020
Coffee culture is huge in Australia and many people dream of owning their own café. But buying a café is a big investment, so you need to know what to expect and how to go about it. This guide will tell you everything you need to know about how to buy a café, so you can get started with confidence.
This guide will cover:
1. Is owning a café right for you
2. Buying a franchise vs an independent café
3. Why is the café for sale?
4. Analysing customers and competition
5. How are the business's finances?
6. Understanding which assets are included
7. How to value a café
8. How to get finance to buy a café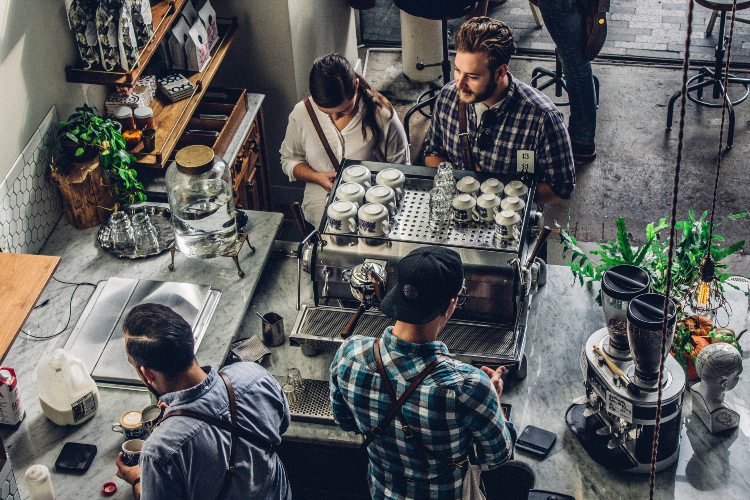 1. Is owning a café right for you?
Before you jump in and buy a café, think carefully about your personal motivations. Do you want to be your own boss and work hard? Do you like working with others and delegating? Are you a good multitasker who enjoys finding creative solutions to problems?
Running a café isn't easy and doesn't involve just sipping coffee and eating almond croissants. You don't have to have prior hospitality experience but having realistic expectations will help you be successful in the long run. The industry is a competitive one, so to begin with you should expect long days, lots of social interactions, and a high level of responsibility.
If you're happy to work long hours and are excited at the thought of using a range of skills every day, then you might be ready for this challenge. Consider talking to a business advisor on whether owning a café is a good move for you.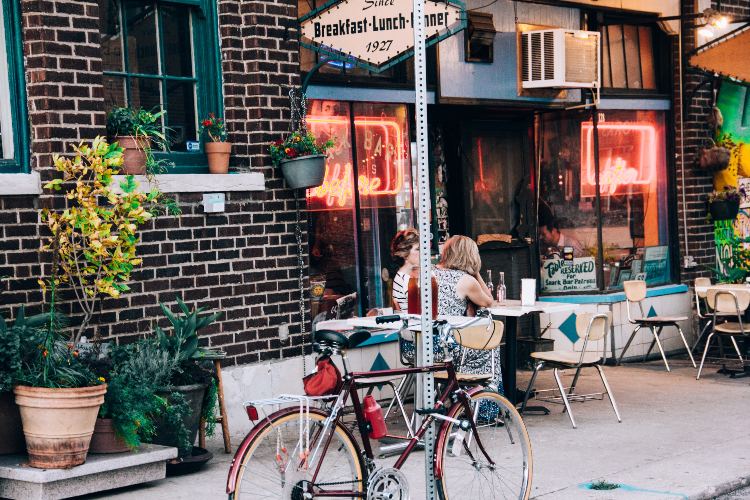 2. Buying a franchise vs an independent café
There's a lot to consider when buying a café, but the first choice you'll need to make is whether to purchase an independent café or a franchise. Buying an independent café gives you many different options, and makes it easy to choose a niche that will set your café apart.
On the other hand, a franchise provides support and a framework for running your business, which appeals to many. You'll need to think about whether that's your style or if you'd prefer the creative flexibility of an independent business.
You'll also need to choose whether to rent a building from a landlord, or buy one. Buying can be done either leasehold (meaning you own the building for the length of the lease, but not the land), or freehold (where you own the property and the land it's on outright). Many people buy leasehold, as freehold commands a heftier price tag, so, but ultimately it depends on your budget.
With every business there is financial risk involved. So, whether you choose an independent café or franchise, get your finances in order before you commit to anything.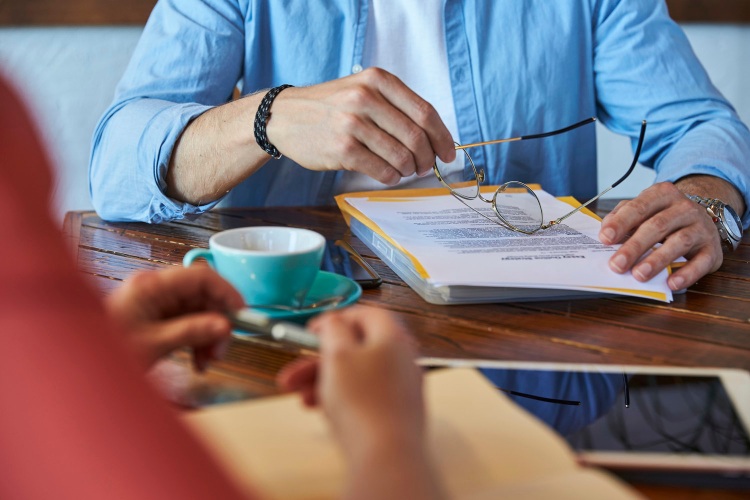 3. Why is the café for sale?
By now you've determined what kind of café you'd like to buy and maybe even found one you want to look at more closely. Now it's time to find out why it's for sale. This is where you need to do your research to make sure no important information is left out.
Key questions to ask:
How are the profit records? Is the owner motivated to sell due to the viability or profitability of the business itself?
Are the café's licences up to date? Are there any issues you should know about?
Are all of the café's zoning, construction and fire safety codes up to scratch?
If the café is part of a franchise, how will the head office support you?
How is the café's reputation? Have there been any issues with customers? A quick search online can let you know if there are any underlying issues.
How is the café's relationship with its neighbours? Have there been any complaints or disputes?
If the current owner isn't open about their reason for selling, they could be trying to hide something, like pending legal action, a particularly bad record of customer complaints, or disputes with other businesses. Get in touch with a lawyer to make sure there are no potential liabilities.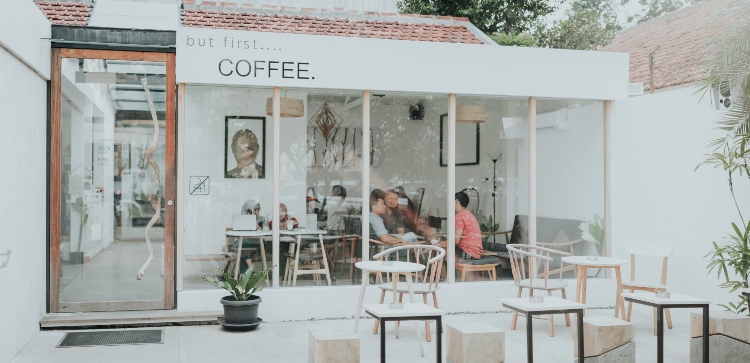 4. Analysing customers and competition
Take a look at the café's surroundings. Does the neighbourhood get good foot traffic and does that extend to the café? Are there lots of other cafés in the area? This doesn't necessarily spell disaster, as proximity to other cafés can mean you're on the beaten track, and that's good if you're catering to a niche that no one else is.
The café industry is saturated to say the least, but it's like that for a reason: Australians love going to cafés. Set yours apart by catering to a niche, and your café could become a go-to destination.
The kind of coffee you stock also sends a clear message, particularly in Australia, where scrutiny is high. There are many suppliers to choose from, so do your research. Check out what suppliers other cafés in the area are using and cross them off your list. You'll want to offer something people can't buy across the street.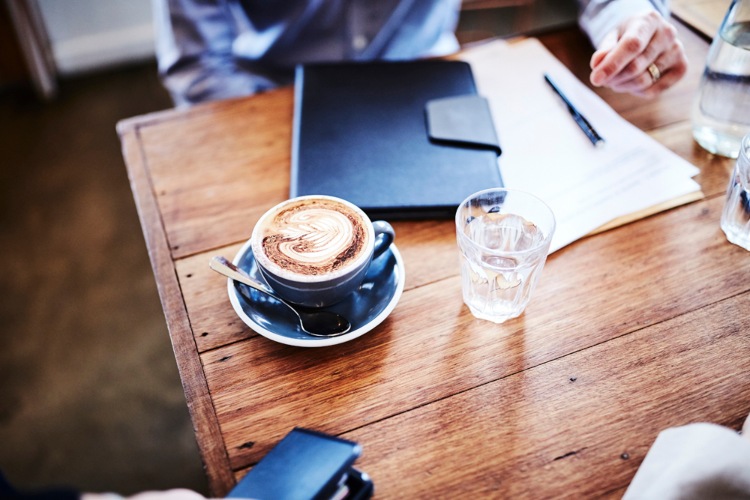 5. How are the business's finances?
Before you buy any business you must do your due diligence. Triple-check the supplied financial details, as well as any information you've found in your research, to make sure it's a good investment.
Ask to spend some time in the café, working alongside the staff or simply observing how it's run. Take note of how many customers come through the door and how much stock is moved each day. Unfortunately, sometimes sellers inflate their numbers so they can command a higher price for their business, so be sure to check all the daily figures.
Bring in the professionals. Talk to a lawyer, bookkeeper or accountant to weigh up the benefits and risks involved. Risks could include outstanding debts that you'll inherit, an unhealthy cost to revenue ratio, long service leave liabilities, and high staff turnover (as training takes time away from running the business).
Make sure you're clear on the taxes you'll need to pay, as well as the business, food and drink licences you're taking over. These vary depending on which state or territory the café is in, but they're all costs to consider, so contact your local food safety authority to find out.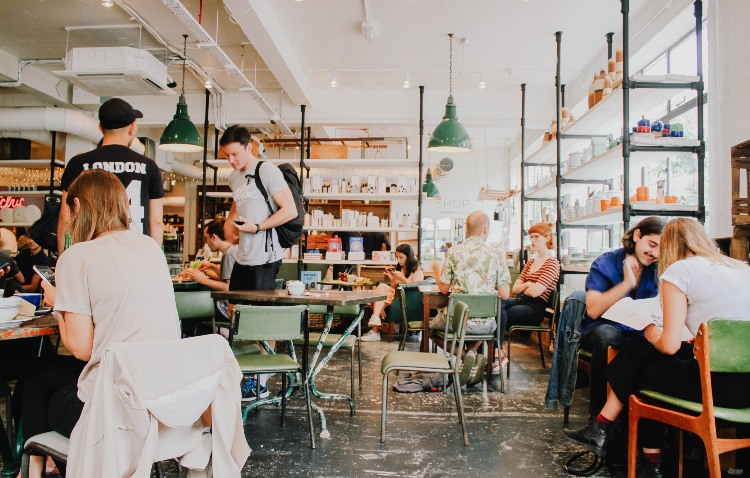 6. Understand which assets are included
Most cafés are sold with some assets, including anything from coffee machines and kitchen equipment to furniture, stock or fittings. Be clear on exactly what is and isn't included in the sale price, and what you'll need to pay for and source yourself.
Coffee machines and grinders are often leased from the company supplying the coffee beans, so check if this is the case and find out what the terms of the lease are. Investigate other suppliers to ensure you're getting a good deal – and the best equipment and beans. Make sure you have some flexibility, so you can adjust to different tastes and trends in the future.
Spend time examining the other supplier agreements and their terms, and research what your options are. If, for example, you decide to go with a different bread supplier ask the current owner to terminate the existing agreement, so you're not contracted to continue with them.
Ultimately, whether it's furniture, equipment or fittings, anything you plan to have in the café should serve a relevant purpose and suit your vision. If anything that's included in the sale is not your cup of, well, coffee, ask if it can be negotiated out of the purchase price.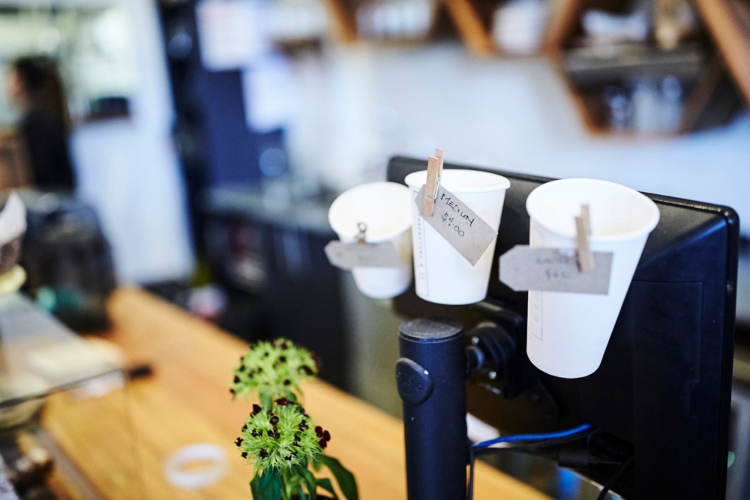 7. How to value a café
Figuring out how much a café is worth is challenging – so it's important to do your diligence with an accountant and lawyer. They'll go through the financial and tax records, reasons for sale, assets, suppliers, liabilities and any legal issues with you so that you can get an accurate idea of the café's value.
Meticulously going over the operating processes and profits can help you determine what price you should be paying, and what you can do to increase the value. Look at sales and stock for trends and assess the current suppliers for cost-effectiveness. Ask what has worked for the owner and what hasn't.
If you want to purchase a franchise, make sure you know exactly what the franchisor's expectations are, including the royalty, licensing and marketing fees you'll have to pay, as all of those could impact the café's value. Buying a café is a big decision, so know exactly what you're getting yourself into.
8. How to get finance to buy a café
Some people save for many years and manage to finance their café with savings, but most get a fully drawn loan, and pay it off in regular installments. Interest rates and terms vary depending on the bank, so get in touch with a finance broker who specialises in business lending, or use an online loan comparison tool to investigate all possibilities.
You'll need to prove to the bank or lender that you can run the business profitably, so gather evidence on the café's existing financial records, plus any proof of your own experience. A business plan will also be required at this stage. Fortunately, the Australian Government provides a range of advice on how to write a business plan as well other helpful advice.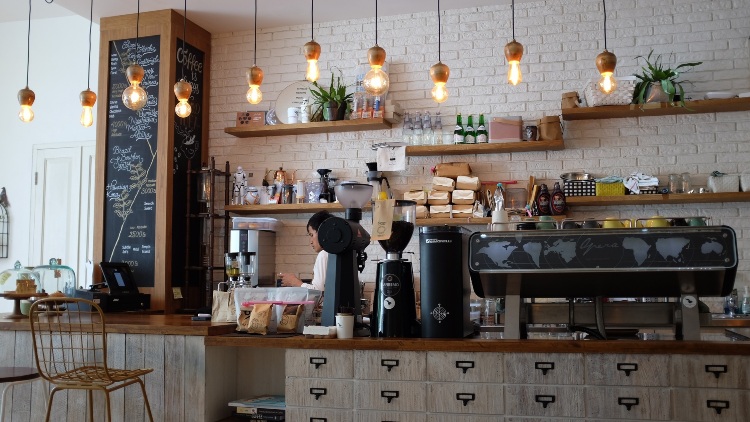 Next steps
Now that you know everything that's involved in buying a café, you can get into some solid research. Reach out to people in your networks and take a look at all the cafés for sale.
If you take the time to do it properly, buying a café can be an amazing, fulfilling experience. So set the wheels in motion and start your adventure towards becoming a café owner today!