Selling a business | 10 min read
How to sell a cafe – the ultimate guide
Last updated: February 11, 2020
When you've poured a lot into your café business, making the decision to sell and navigating the sales process can feel like a grind. This guide will give you everything you need to know about how to sell a café, so you can get started with confidence.
This guide will cover:
1. Are you ready to sell your café?
2. How long will it take to sell your café?
3. Selling your café yourself vs using a business broker
4. Talking to the professional
5. How to prepare your café for sale?
6. How to value your café
7. What are café buyers looking for?
8. Negotiating the sale of your café
9. Handing your café over
1. Are you ready to sell your café?
Whether you're planning to retire, move, try something new, or just need to take a step back, let your thoughts percolate and think about your endgame.
Make sure selling is the best thing for you and your business before you commit. Why do you want to sell your café? What will you do if your business does (or doesn't) sell? Are you and your business ready?
Having a clear idea of why you're selling will help you stay motivated and on-track throughout the sales process.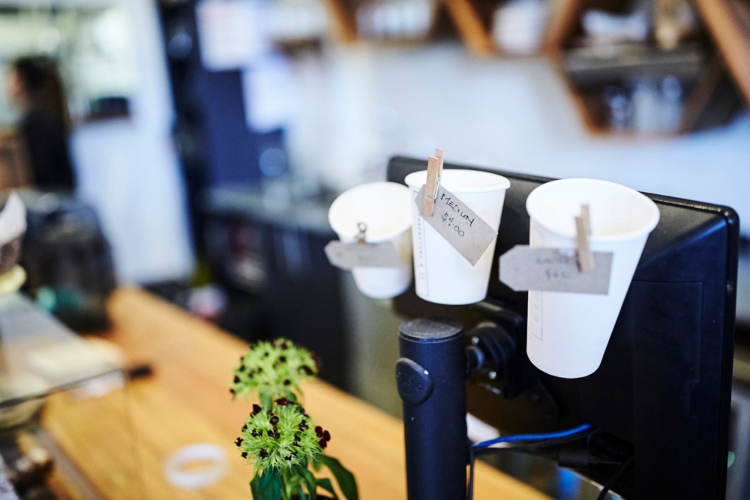 2. How long will it take to sell your café?
It takes an average of six to nine months to sell a business in Australia, so it's unlikely you'll sell your café overnight. Businesses that rush to sell are more likely to get a lower sale price, so take a coffee break and pace yourself.
Buyers tend to spend time looking, shortlisting and researching an opportunity before they decide to enquire. So, the more information you can supply up front and the more transparent you are, the better.
Advertising online is generally the best way to get your café seen by people who are actively searching for a business to buy. The best online packages enable you to advertise your café business over a period of time, giving buyers the chance to do their research and then enquire at their own pace. If you choose to work with a broker, they should advertise online on your behalf.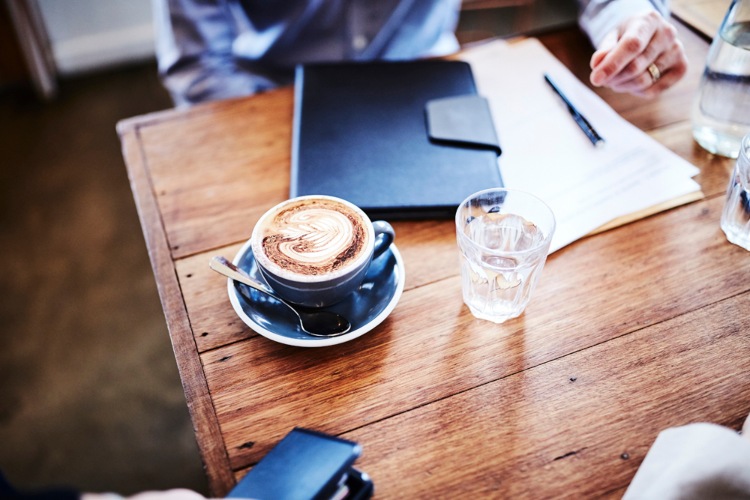 3. Selling your café yourself vs using a business broker
When you're sure that you're ready to sell, you'll need to decide whether to use a business broker or do it yourself.
Selling your café yourself
It's never been simpler to sell a business on your own, and with 'café' being the most searched term onsite, you're already a step ahead. 'Café' has been at the top of our search list for over 12 years now, so there are always buyers out there looking for café opportunities; your business might be just what they're after.
You'll need to put time and energy into the process which can be tricky,  but there are many incentives to going it alone. You'll avoid paying commissions, have a complete view of all the enquiries you get, plus the online process is very straightforward.
If doing it yourself sounds like you, expect to get your business documents up to date, advertise your cafe for sale, manage enquiries from interested buyers and arrange any paperwork with your lawyer and accountant.
Selling your café with a business broker
One of the main drawcards of working with a broker is having someone else manage the sales process and work to get the best price for your cafe. In return, some brokers expect an upfront payment, plus commission of around 10% once your café is sold.
If you think a broker is the way to go, do your research. Just as you would when hiring any other employee, make sure you interview potential brokers and find someone that specialises in café sales. Check their credentials and experience and ensure you understand their processes and fees before committing.
Selling a franchise café
You may need permission from your franchisor to on-sell your café, so talk to your head office and go over your franchise agreement before making a move.
Some brands have proven steps when it comes to resales and may recommend you use SEEK Business or a specific broker to help you manage the process.
If it's left up to you and you choose to sell on your own, professionalise your advertising by taking advantage of any images, collateral, or content from your head office. If you choose to use a broker, look for one that specialises in franchise resales.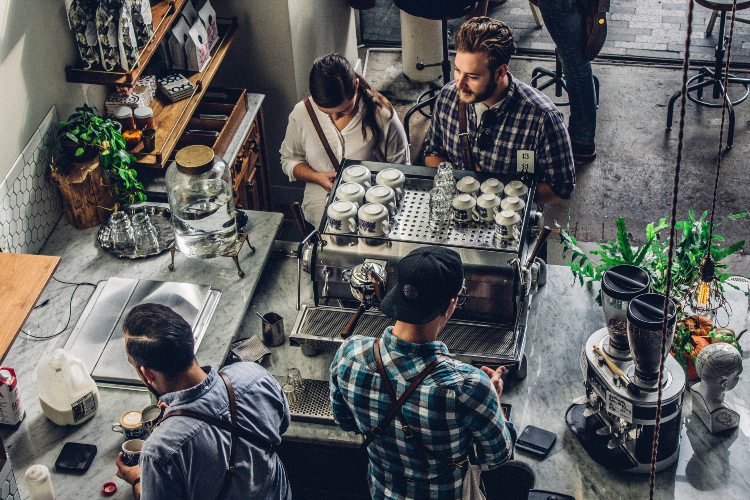 4. Talking to the professionals
Regardless of how you decide to sell your café, you'll need to get a lawyer and an accountant on board. The best professionals may seem expensive, but they'll guide you through the sales process and ultimately advocate for your business to attract the best price.
Your lawyer will review your records and help with things like a non-disclosure agreement (NDA), or a draft sale of agreement to help protect you when sharing details with interested buyers.
An accountant will help you prepare your finances. A great one can even help accurately value your café and assess whether an interested buyer has the funds to go ahead with a sale.
If you're selling a franchise café, get a franchise lawyer. Franchising is a special area of law, so get a lawyer who knows what it's all about.

5. How to prepare your café for sale?
Genuine buyers will be more concerned with the profitability and future potential of your café than the cool coffee mugs, so it pays to be prepared.
Start by getting your business documents together. You'll need:
Financial records – profit and loss statements, bank loans, forecast financials and an outgoing costs breakdown
Commercial information – supplier accounts, registration papers (for your ABN and other permits), asset and insurance details
Operation documents – business history, supplier information, stock inventory lists, strategy, procedure and process documents, rosters, and marketing materials
Legal details – staff and customer contracts, any franchise agreements, leases, or health and safety guidelines
Forecasting documents – anything that shows intellectual property, revenue growth, or favourable market conditions to help buyers see your café as a good investment
Then, check your café premises. How does the décor look? Is your coffee machine in perfect brewing order? Does the sandwich display fridge work? The place may need a professional clean, a paint job, or some new light fittings, and while you shouldn't worry about a full renovation, remember first impressions do count.
Take a look at what your café is saying to potential buyers and make any necessary changes before you start advertising.
If you have all your paperwork ready and all your equipment is in good working order, you're sending a clear message to potential buyers. You're showing they'll get an organised, functional business that's been well run and maintained.
Anything you can do to lower risk and uncertainty will help the sales process move smoother and faster. Plus, more organised businesses tend to get more interest from buyers – so get onto it.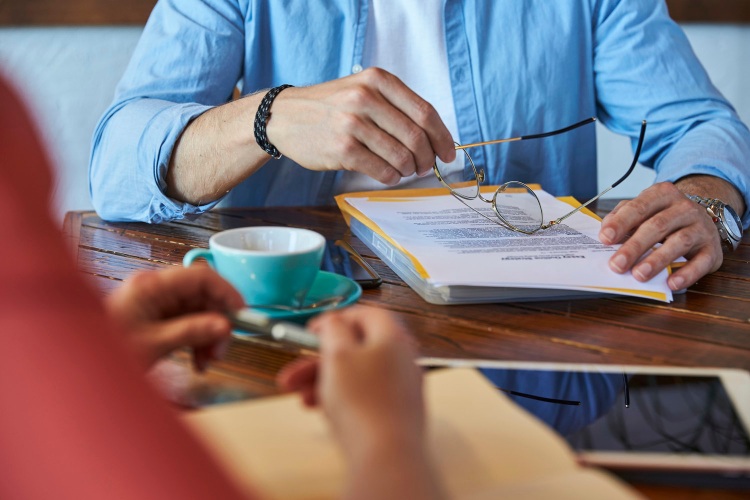 6. How to value your café?
It's a pretty obvious question to ask yourself – how much is my café worth? Unfortunately, there's no magical ten-second calculator to do the work for you. At least, not if you want a reliable figure that takes the ins and outs of your business into account.
The common methods for business valuation are:
Looking at the current marketplace value for other similar cafés
Using your return on investment (ROI)
Assessing your café's assets and goodwill
Estimating future profits
Working out the cost of creating your café from scratch
You can value your café business yourself or get a recommendation from your accountant for an independent valuation professional. Check out this detailed guide of how to value a business.
Don't just pick a number that sounds good, or that you'd like to sell your café for. Price your business too high and it's likely you won't sell it, but price it too low, and you could miss out on a chunk of profit. Take the time to work out the actual value of your business to increase your chances of a sale.
7. What are café buyers looking for?
Wherever you advertise and whatever the price-tag, remember to promote the unique characteristics of your café. Do you have exclusive beans? Are you known for a signature recipe? Are you the only place around that has a gluten-free menu? You're more likely to get your desired sale price if your buyer understands what makes your café special.
The majority of buyers will carry out their due diligence, looking at all aspects of your business. With financial analysis, site inspections, employee meet and greets and trying to understand if your café is the perfect blend they're looking for, this process can take a while. Having all your documents ready to go will help buyers do their research quickly and give you a better chance of making the sale.
Make sure you do a little research of your own and check out any interested buyers. How serious are they? Do they have the required funds? What are their plans for the business? Do they have any café experience? Understanding a buyer's intentions, and getting them to sign an NDA, will help you expose any daydreamers.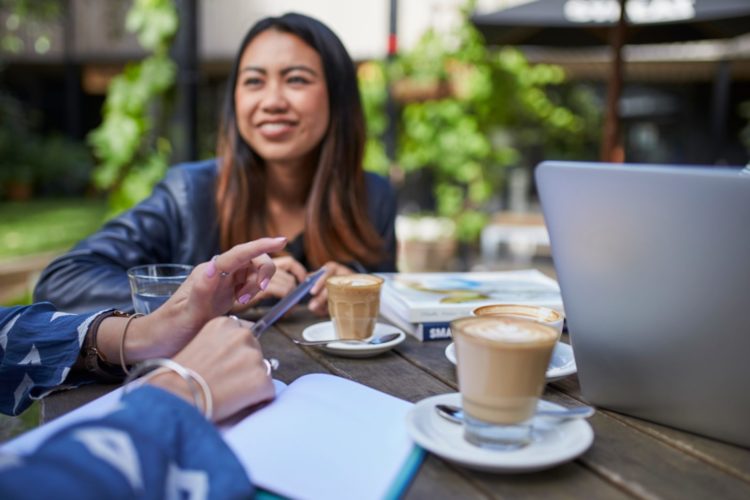 8. Negotiating the sale of café
Once you've found the right buyer, it's time to sit down over a cuppa (or three) and negotiate. You'll need to get into the nitty-gritty details and agree on all the terms that will be listed in the final contract. This will include the sale price and deposit amount, settlement period, handover details and training, trading restrictions, relevant assets and liabilities, and existing staff arrangements.
Think about what else you can put on the (coffee) table if you need to sweeten the deal. Depending on your buyer, extra one-on-one training with the coffee machine, personal introductions to your best customers, or phone coaching even after the business has been handed over, could be extremely valuable. Just like any other negotiation, be prepared to compromise if you want the best outcome.
When you're both in agreement, a contract can be created. Typically, as the seller, your lawyer will do this, however the buyer's lawyer can also draft the contract. Regardless of who draws it up, both your lawyer and the buyer's lawyer will need to check it. Remember, until the contract has actually been signed, an offer is just an offer.
If you're selling a franchise café, it's likely the new buyer will need to meet some requirements and get sign-off from the franchisor before you can draw up a contract. If you've kept your head office informed throughout the sales process, this step should be a relatively smooth one.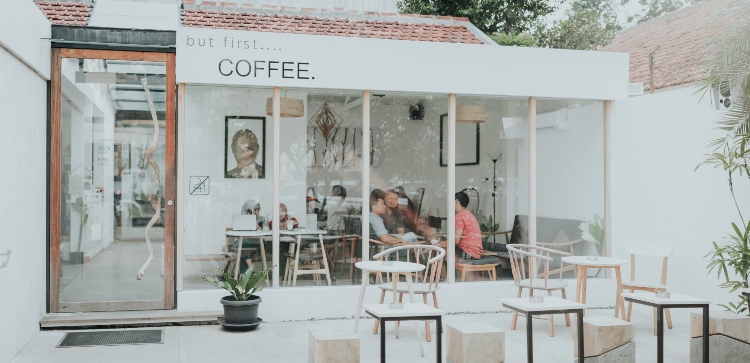 9. Handing your café over
Woohoo, you're almost there! Congratulations on finding a buyer and negotiating to reach an agreement. Now, it's time to sign the contract, tie up any loose ends and ensure you've met any conditions you agreed to.
Once the contract has been finalised, the buyer will pay the purchase price and you'll need to transfer the café to the new owner. Check out this helpful list of what you need to do once your business is sold from the Australian Government.
When you've made one last coffee, turned off the café lights and handed over the keys to the new owner, take a moment to say goodbye and reflect.
Now you've successfully sold your café, you can focus on your next challenge!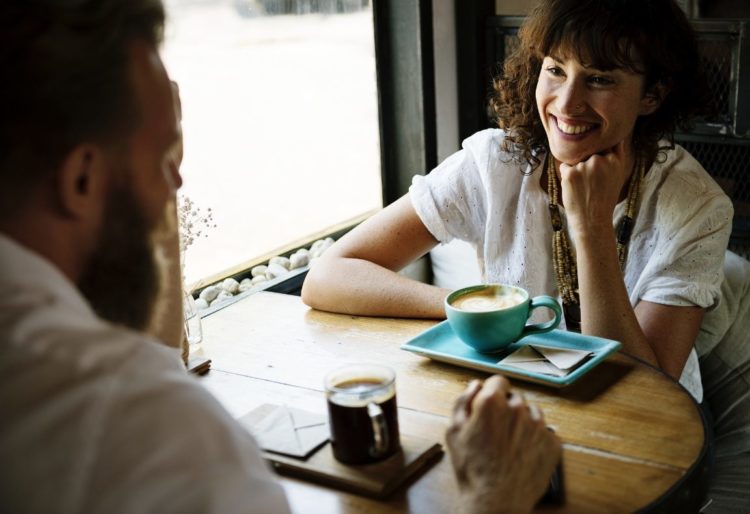 Get started
Selling your café probably won't be a quick process, and there's a fair amount of hard work involved. But, if you get organised, make a plan and stick to it, you'll be in the best position to get the price you want.
When you're ready to find the right buyer for your café check out what SEEK Business has to offer and how we can help you sell your business with confidence.
So get caffeinated and get started!