Selling a business | 8 min read
The ultimate guide to selling a business
Last updated: June 7, 2021
Selling your business can be complicated, confusing and often quite emotional. To help make sense of it all, here's everything you need to know about how to sell a business.
This guide will cover:
1. How to tell if you're ready to sell your business
2. Selling your business yourself vs using a business broker
3. Engaging professionals
4. How to prepare your business for sale
5. How to value your business
6. What are business buyers looking for?
7. Negotiating the sale of your business
8. Handing your business over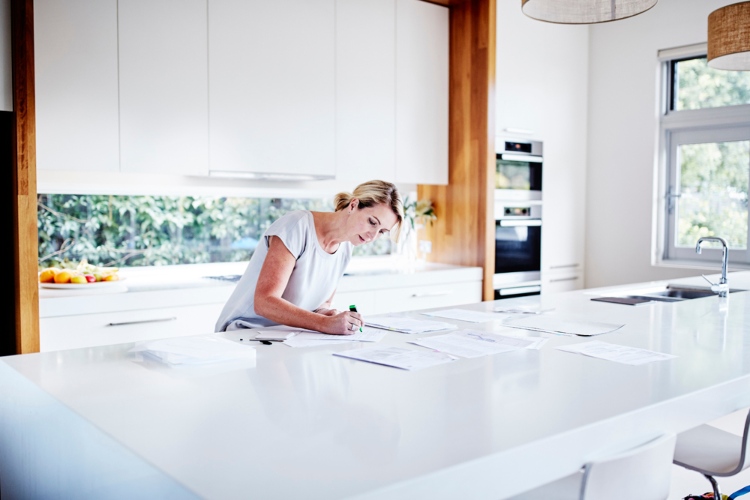 1. How to tell if you're ready to sell your business
Selling a business isn't just about financials. It can often feel like you're selling a little part of yourself. Putting up a 'for sale' sign can be taxing, so think about your endgame before making any decisions. What do you want to get out of selling? Is your business ready? Are you ready? How will you cope if your business does (or doesn't) sell? Are you prepared for the next step?
Whether you're planning to retire, looking to relocate, ready to try something new, or faced with other circumstances (like ill health) take some time to mentally prepare. Make sure selling is the best move for you, and your business. Before you consider the "how", think about the "why".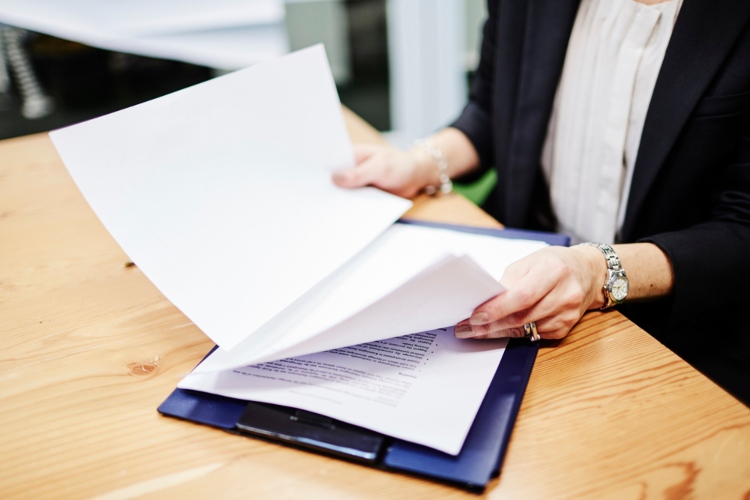 2. Selling your business yourself vs using a business broker
If you feel it's the right time to sell, your next biggest decision will be whether to use a business broker, or to do it yourself. The best choice for you will depend on your resources and financial situation.
Selling your business yourself
It's never been simpler to sell a business on your own. If you decide to go it alone, you'll avoid paying potentially hefty broker commissions, but be prepared to invest your own time and energy into the sales process. The more organised you are, the less impact the sales process will have on the day-to-day running of your business.
To sell your business independently you'll need to get your business documents in order, advertise your business for sale, manage interested buyer enquiries and arrange the final sales paperwork with your lawyer and accountant.
Selling a business with a business broker
The role of a business broker is to act as your representative to help you get the best price for your business while making the process as stress-free as possible. Like real-estate agents, some brokers expect an initial fee, plus commission of around 10% once your business is sold.
Before you commit, do your research to understand their processes, fees and measures for success. Find out how long they've been in the industry, if they've sold businesses like yours before. Interview and vet any potential brokers, just as you would any other employee your business might hire.
3. Engaging professionals
Whether you choose to sell independently or with a broker, you'll need to consult a lawyer and your accountant to help get your business in order. Finding professionals to trust is critical, as they'll help guide you through the sales process.
If you're selling your business independently, your lawyer can source other useful documents such as a letter of intent (to help protect your information when sharing details with interested buyers), a non-disclosure agreement (NDA) and confidentiality agreements. They can also review your records before you disclose anything to a potential buyer.
When you've found the right buyer, your lawyer and accountant will help you draw up and file the paperwork to finalise the sale.
4. How to prepare your business for sale
As soon as you decide to sell, start preparing your business for sale. More organised businesses find the sales process easier and tend to receive more interest from buyers – so get to it!
Gather together all your business documents and ensure they're up to date. Having your house in order will give you the confidence to thoroughly understand your business before you start advertising and will help interested buyers with their due diligence.
You'll need to compile:
Financial records – profit and loss statements, bank loans, forecast financials, and an outgoing costs breakdown
Commercial information – supplier accounts, registration papers (for your ABN and other permits), asset and insurance details
Operation documents – business history, supplier information, stock inventory lists, strategy, procedure and process documents, rosters, and marketing materials
Legal details – staff and customer contracts, any franchise agreements, leases, or health and safety guidelines
Forecasting documents – anything that shows intellectual property, revenue growth, or favourable market conditions to help buyers see your business as a good investment
Showing how your business could grow and having your company details well laid out helps a potential owner envisage how they could step into the business. Find a full list of documents you'll need to prepare here.
The most attractive businesses are those with the least amount of risk and uncertainty for the buyer, so make time to get everything in order before you begin your for-sale advertising.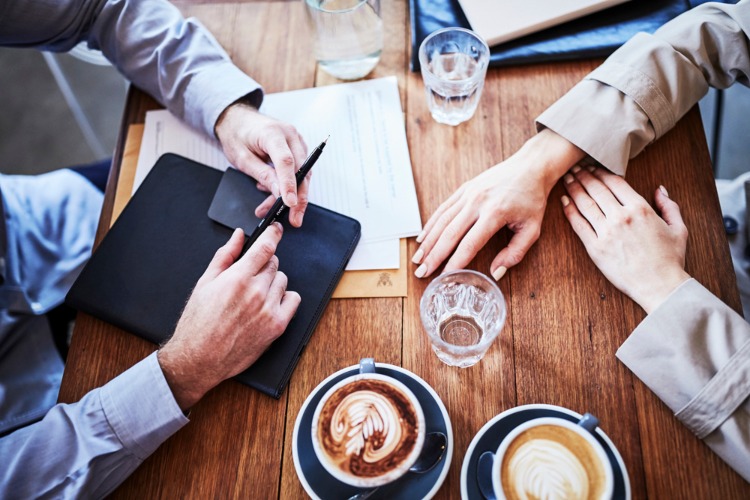 5. How to value your business
The common methods for business valuation are:
Looking at the current marketplace value for businesses in your industry
Using your return on investment (ROI)
Assessing your business' assets and goodwill
Estimating future profits
Working out the cost of creating your business from scratch
Regardless of the method you choose, or whether you value the business yourself or work with an independent professional, you'll need the documents you compiled in the earlier 'preparing your business for sale' step.
Some buyers may ask if they can value your business on their own, so having this information on hand will make the process go faster. Just like house hunting, buyers will watch the market and check comparable business sales and trends, so you should too.
When you've worked out a price, look at it as if you were the buyer, not the seller. Ask yourself, would you pay that amount? If you'd say yes immediately, the price may be too low. If you'd say no straight away, consider that it may be overpriced. If you'd say yes but want to look over all the details, it's probably about right.
Check out this detailed guide of how to value a business.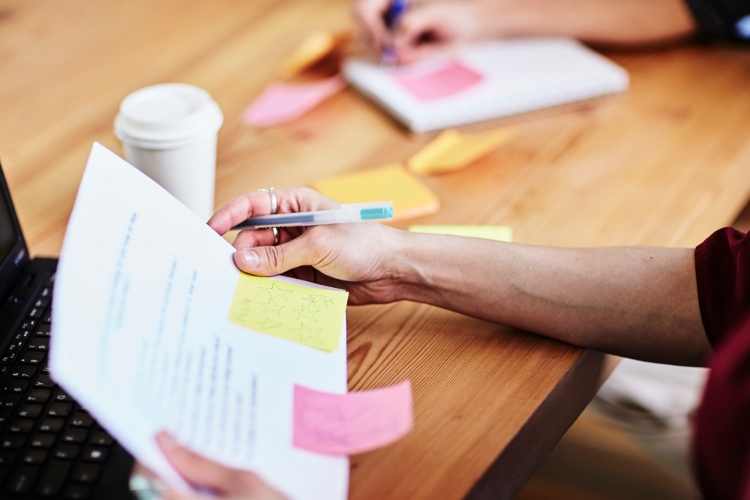 6. What are business buyers looking for?
On average in Australia it takes 6-9 months to sell a business and the more you rush the process, the more likely you are to get a lower sale price. So take your time and don't expect it to happen overnight.
Buyers tend to spend time looking, shortlisting and researching an opportunity before they decide to enquire. So, the more information you can supply up front and the more transparent you are, the better.
Talking to existing networks can help you get the word out, but advertising online is generally the best way to find potential buyers. The most popular advertising packages on SEEK Business ensure your business opportunity is showcased over a period of time, giving buyers the chance to do their research and then enquire at their own pace. If you choose to work with a broker, they should advertise online on your behalf.
Sensible buyers will carry out their due diligence, looking at all aspects of your business. This can be a lengthy process and in addition to analysing financials, may include site visits, observing the business in action and meeting employees, as they try to learn everything they can about your business. The more prepared you are, the easier it will be for buyers to do their due diligence and the greater chance you'll have at making a sale.
While the buyer is doing their research, you should too. How serious is this buyer about purchasing your business? Do they have the required finance? What experience do they have? What are their plans for the business? Asking these types of questions and organising a letter of intent and an NDA will help you weed out daydreamers.
7. Negotiating the sale of your business
Once you've found the right buyer, you'll need to negotiate on a range of things and have a contract drawn up. This should include the sale price and deposit amount, settlement period, handover details and training, trading restrictions (to assure you won't immediately start competing with the new owner), relevant assets, any liabilities, arrangements for existing staff, and any other applicable details.
A contract will be drawn up when you're both in agreement, and your lawyer and the buyer's lawyer will need to check it.
Until a contract has been signed, remember an offer is just an offer. Regardless of if you're selling with a broker or independently, you're in control of whether you sell your business. If you don't like the offered price or terms, you don't have to accept them. But, just like any other negotiation, be prepared to compromise if you want the best outcome.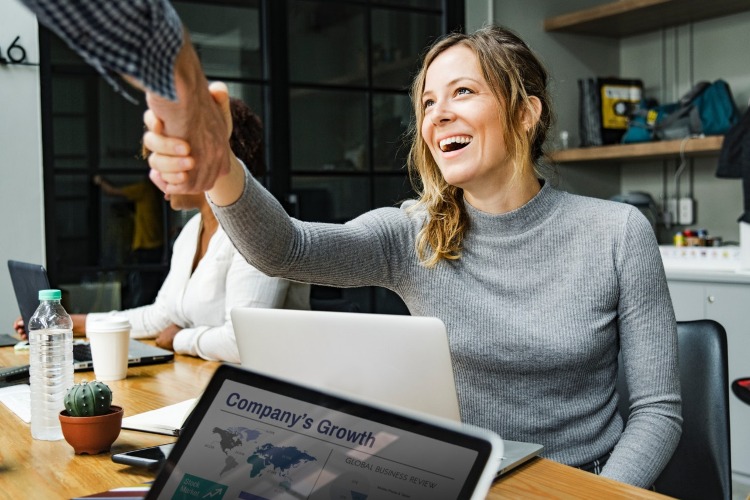 8. Handing your business over
Congratulations, you've found a buyer and negotiated the finer details! Now it's time to sign on the dotted line, tie up any loose ends and meet all the conditions listed in your agreement.
Once the contract has been finalised, the buyer will pay the purchase price and you'll need to transfer the business to the new owner. Check out this helpful list of what you need to do once your business is sold from the Australian Government.
When you've handed over the business, take a moment to say goodbye and reflect before you initiate your post-sale plan and begin your next challenge!
Conclusion
We're not going to sugar-coat the effort or time it takes to sell a business. However, now you know all the steps you can confidently begin preparing your business for sale.
Remember, it won't happen overnight, so adjust your expectations accordingly and get organised. If you put in the legwork and get all the pieces in place, you'll be well on the way to your next adventure.