Buying a business | 8 min read
The ultimate guide to buying a cleaning business
Last updated: February 11, 2020
If you're looking for a business that will give you the freedom and independence you crave, buying a cleaning business could be the right move for you. This guide contains everything you need to know about how to buy a cleaning business, so you can look for cleaning businesses for sale and get started with confidence.
This guide will cover:
1. Is owning a cleaning business right for you?
2. Deciding on a type of cleaning business
3. Why is the cleaning business for sale?
4. Analysing customers and competition
5. How are the cleaning business's finances?
6. Understanding which assets are included
7. How to value a cleaning business
8. How to get finance to buy a cleaning business
1. Is owning a cleaning business right for you?
Deciding if owning a cleaning business is right for you means weighing up your personal values. Do you crave flexible hours, independence and want to be your own boss? Are you a people-person who enjoys multitasking? Do you like working hard and tackling challenges head-on?
Owning a business requires working long hours and using a range of different skills day to day – everything from time management to budgeting. If you're up for the task, then buying a cleaning business could be an excellent next step. Consider asking a business advisor for advice on whether it's right for you.
2. Deciding on a type of cleaning business
There are many types of cleaning businesses available: residential operations that clean houses, commercial enterprises that service businesses, plus specialty pool, upholstery or carpet cleaners. Residential cleaning businesses are often viewed as a good choice for first-time owners, as the start-up costs are relatively low compared to those servicing commercial clients, which require more expensive equipment.
You'll also need to decide whether to purchase an independent business or a franchise. There tend to be more franchise opportunities available in the cleaning sector, which offer a set framework and an automatic support network. Following an established set of guidelines appeals to many but take a moment to consider if it really suits you, or if you'd prefer an independent business.
Ultimately, you need to choose a type of cleaning business that appeals to you, so trust your gut and do your research.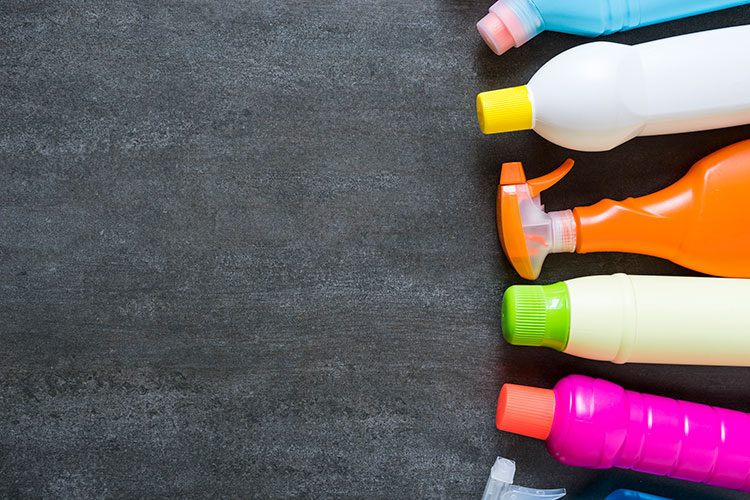 3. Why is the cleaning business for sale?
You've established what kind of cleaning business you'd like and maybe even found one you're interested in. Good work! Next, it's important to find out why it's for sale. You'll need to do plenty of research to make sure you're not left in the dark about anything.
Some key questions to ask:
How are the profit records? Is the owner motivated to sell due to the viability or profitability of the business itself?
How competitive are the business's prices? Is there room to move on those?
Why is the franchise expanding?
Is there a niche that sets this company apart from other cleaning businesses in the area?
What is the relationship between the business and its clients? Do they get many repeat customers?
What is the reputation of the business and its current owner? Check online for any articles or reviews that may reflect a larger underlying problem within the franchise.
Are the required permits and licences up to date, or are there any problems with them that you should be aware of?
If the seller isn't open with their reason for selling they could be trying to hide something, whether it's pending legal action, a particularly bad record of customer complaints, or disputes with other businesses. Get the help of a lawyer to make sure you're not overlooking any potential liabilities.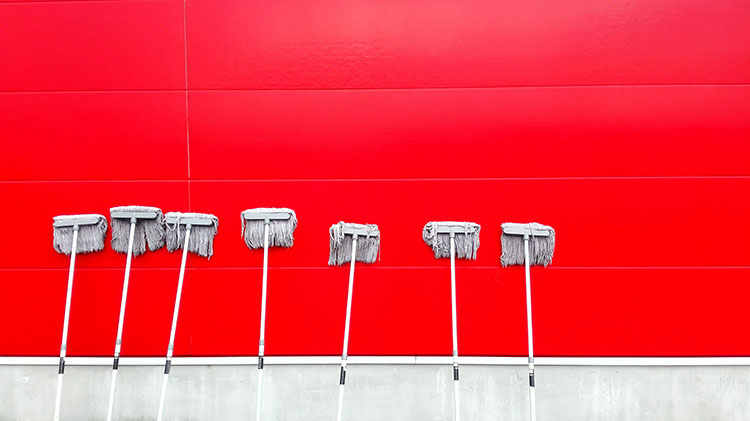 4. Analysing customers and competition
The cleaning industry is lucrative. It's expected to reach a value of $12 billion this year. To earn a share you need to be aware of who your competitors are and know how the different franchises and independent businesses stack up.
For example, if you want to buy a residential cleaning business and service a local area, start by looking at the cleaners that currently operate in that area. What is their pricing like, and what services do they provide? Can you afford to charge and offer the same, or do you have something different to offer?
It can be a good idea to have a niche or point of difference, like using only natural, environmentally friendly cleaning products. But check to see what others in your area are doing, as going into direct competition with an established brand can be challenging.
It's also wise to investigate if the current clients of the cleaning business you're interested in buying will stick around under a change of ownership. See whether the current owner can provide contact information for some of the clients so that you can ask them directly.
5. How are the cleaning business's finances?
Before you buy a cleaning business, it's important that you do your due diligence. This means thoroughly checking all the information the seller provides and doing your own research, to ensure it's a good investment.
This is where it pays to engage an independent professional. A bookkeeper, lawyer or accountant can help you weigh up the financial risks and benefits involved. Risks could include outstanding debts, an unhealthy cost to revenue ratio and high staff turnover (as training takes valuable resources away from running the business).
If you buy into a franchise, you'll need to pay fees to the franchisor. Usually, these are recurring costs either as monthly payments or a percentage of your turnover. Make sure you're clear on all the financial expectations before you dive in.
It's likely you'll be liable to pay certain taxes and will take over existing permits or business licences. These vary depending on the size of the business and which state or territory it's in, but they're all costs to consider, so contact your local authority to find out.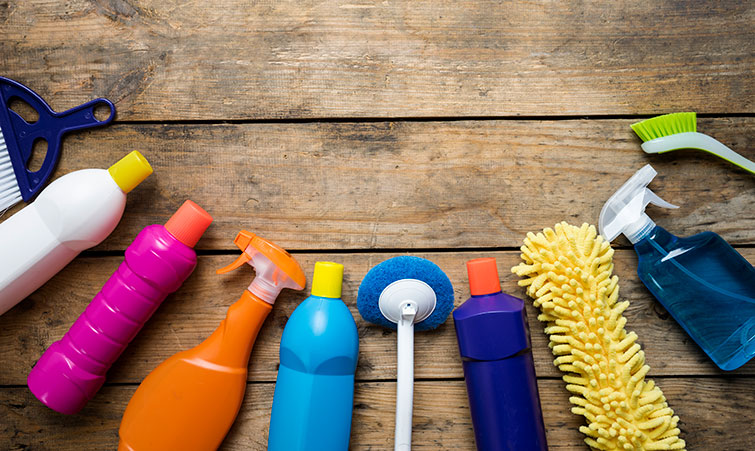 6. Understanding which assets are included
Not all cleaning businesses will have assets included in their sale, but many do so make sure you understand what is and isn't included in the sale price. If you're buying a franchise, there will most likely be some assets included as part of the agreement, but if you're going independent, you might need to start from scratch.
Assets vary depending on the type of cleaning business but could include anything from professional cleaning equipment to commercial vehicles such as vans. It's important to get a full inventory of the equipment, cleaning products, uniforms and other gear that is included in the sale price.
Other assets like a website or marketing material may also be included, so make sure your research is thorough. Note that websites incur ongoing costs (which are usually billed yearly) so find out what they are and how far they have been paid in advance. If you decide you either don't want any of the assets or you want to purchase them separately, you could negotiate to have them excluded.
7. How to value a cleaning business
Understanding how much a cleaning business is worth is difficult, so it's important to consult an accountant and lawyer before you buy. They'll help you with due diligence, including looking at financial and tax records, reasons for sale, assets, suppliers, liabilities and any legal issues to accurately establish the business's value.
Carefully reviewing operating processes and cash flow can help you determine what the business is worth, and how you could increase its value. Look at its client base and profits and assess the current suppliers for cost-effectiveness. Ask what has and hasn't worked for the owner. If you're looking at a franchise, make sure you completely understand the franchisor's expectations and how accompanying fees (like licensing and marketing) may impact the value of the business.
Some cleaning businesses lose a substantial amount of their customer base due to poor service, so one indication of a business's value is their customer records. How many clients have been with the company for a year or more? This can highlight how consistent their service is, as well as the public perception of the company.
Take the time to get this step right, as it will help set you up for business success.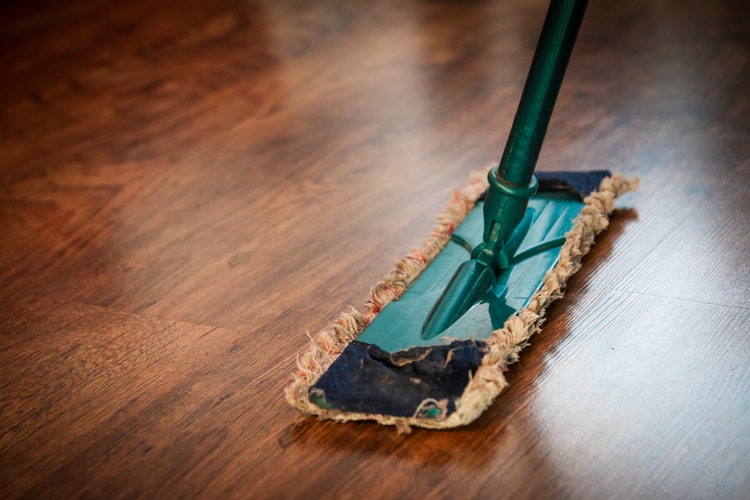 8. How to get finance to buy a cleaning business
Another great thing about buying a cleaning business is that they often don't have huge entry costs compared to businesses like bars or cafés. However, this does depend on the type of cleaning business. A commercial enterprise will require more heavy-duty gear than a smaller business servicing residential customers.
When financing your cleaning business, you'll likely need a fully drawn loan from a bank, that you'll pay off gradually. Interest rates and terms for these types of loans vary depending on the bank, but you can compare all your options by either talking to a finance broker who focuses on business lending or researching a loan comparison website.
The bank will require you to prove you can turn a profit, so gather as much as you can about the business's finances and any examples of your experience running a business. The Australian Government has some excellent resources, including information on financial services and how to write a business plan. Help is only a few clicks away if you need it.
Next steps
Now that you know the steps to take, it's time to dive in and start researching, so reach out to people in the business and check out all the cleaning businesses for sale. Do it right and buying a cleaning business can be highly rewarding, personally and professionally.