Buying a business | 9 min read
The ultimate guide to buying a bar
Last updated: April 30, 2020
So you're thinking about buying a bar? There's no denying it, buying a bar takes a lot of time, energy and resources, but with the right research and preparation, you can make it happen.
This guide contains everything you need to know about how to buy a bar, so you can look for bars for sale with confidence and make your dream a reality.
How to buy a bar
1. Find out if owning a bar is right for you
2. Decide on a type of bar
3. Understand why the bar is for sale
4. Analyse customers and competition
5. Understand the bar's finances
6. Work out which assets are included
7. Get a valuation
8. Get finance to buy the bar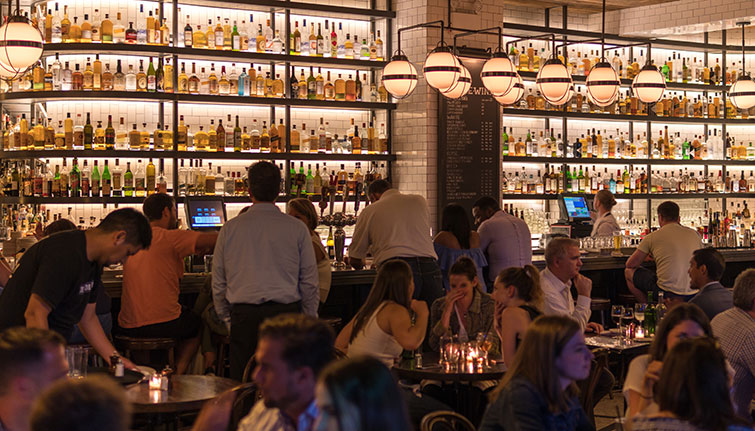 1. Find out if owning a bar is right for you
Understanding if owning a bar is right for you means weighing up both your personal values and professional experience.
On a personal level, do you have the desire to be your own boss? Are you a people-person who likes to multitask and delegate? Do you work hard and thrive on creative problem-solving?
Professionally, having previous experience running a bar is extremely helpful. Not only does it give you a huge insight in to day-to-day operations, it will also help you secure finance, as banks might consider a lack of experience a liability. Being able to prove you're equipped with the knowledge and skills required to run a profitable bar is crucial.
That said, owning a bar and running a bar are different things. As the owner, you'll be responsible for ensuring the bar is fully licenced and that all regulations are adhered to, so you should enjoy having a high level of responsibility.
Also, as with a lot of new businesses, cash flow could be an issue at the start, so you may need to have cash set aside or a stable side income as a backup.
So are you ready to rise to the challenge? If you're fine working long hours and want to use a range of different skills, then becoming a bar owner could be a great next step. Talk to a business advisor to get more advice on whether it's right for you.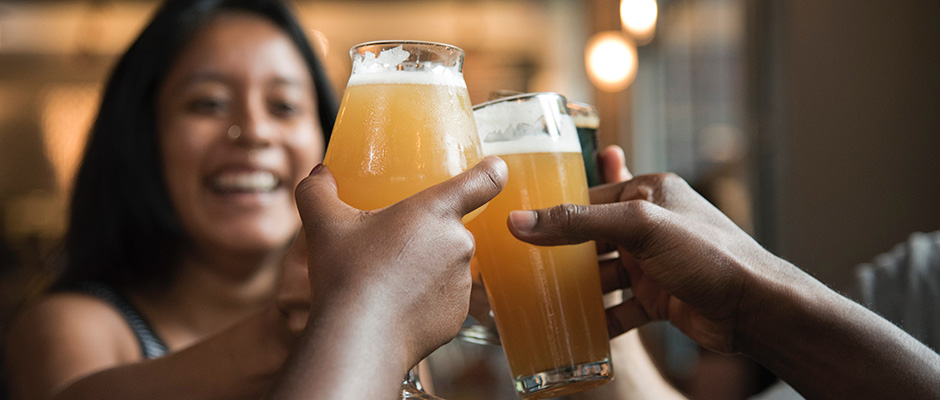 2. Decide on a type of bar
One of your biggest decisions will be whether to purchase an independent bar or buy into a franchise. If you're a creative, innovative person, you'll probably lean towards the flexibility of the former, where you'll be free to change your strategy without having to consult someone first. But if a structured model with the support of an established brand appeals, you're probably best suited to buying into a franchise.
You'll also need to decide whether you want to lease a bar from a landlord, or buy one outright. If you want to buy, you can either do it leasehold or freehold. Leasehold means you own the building for the length of the lease, but not the land, so any alterations need to be approved by the owner, which will be the state government. When the lease expires, the ownership reverts back to the freeholder, but a lease can be as long as 100 years, or even in perpetuity.
Freehold means you own the property and the land it's on outright and have no time limit on your ownership, however this comes with a higher price tag. With freehold bars selling in the tens of millions of dollars, many people buy leasehold, but it really comes down to your budget.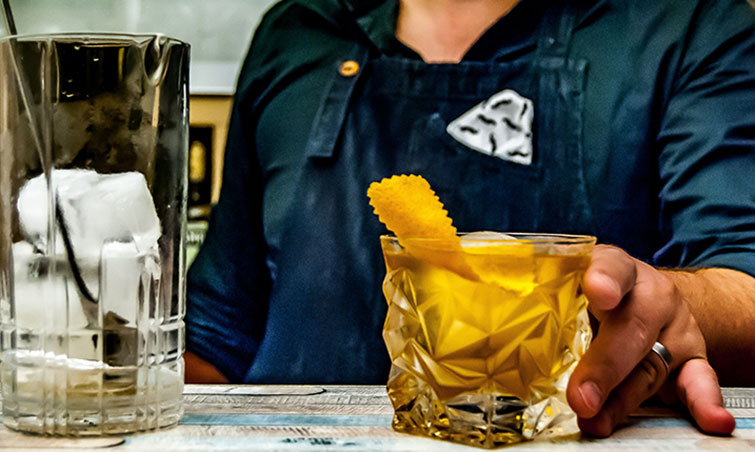 3. Understand why the bar is for sale
So you've established what kind of bar you'd like to purchase and found one you're interested in. Next, it's important to find out why it's for sale. You'll need to do plenty of research to make sure you're not left in the dark about anything.
Some key questions to ask:
How are the profit records? Is the owner motivated to sell due to the viability or profitability of the business itself?
If the bar is part of a franchise, why is the franchise expanding?
Are the business licences and liquor licences all up to date, or are there any problems with them that you should be aware of?
Are all of the bar's zoning, construction and fire safety codes up to scratch? If there are any hazards that haven't been addressed, they may be hindering its compliance.
Has the bar or its previous owners had any issues with the public? It can be challenging to try to change public perception if it's unfavourable, so jump on Google and check if there are any news stories about the bar or social media reviews that suggest this.
How is the relationship with the neighbours? Have there been noise complaints that have been forcing the bar to close early? This could require costly soundproofing to fix, so talk to the neighbouring businesses to find out as much as you can.
If the seller isn't open with their reason for selling they could be trying to hide something, whether it's pending legal action, a particularly bad record of customer complaints, or disputes with suppliers or other local businesses. Get the help of a lawyer to make sure you're not overlooking any potential liabilities.
4. Analyse customers and the competition
Another thing to consider is the bar's surrounding area. Take a look around. Does the neighbourhood get good foot traffic and does that extend to the bar itself? Does the bar face stiff competition from a more popular pub down the street? Perhaps it just needs a visionary owner like yourself to renovate it and run it to its full potential?
A popular bar nearby won't necessarily sound the death knell for a bar you want to buy, as proximity to other bars can mean it's on the pub crawl circuit. However, it does mean you should pay extra attention to giving your bar a niche to ensure it stands out and attracts its own regular crowd.
Whether you buy a bar with a pre-established niche or want to build that into it yourself, make sure something similar isn't already being done in the neighbourhood. Look at what's popular with locals and what kinds of crowds come out (and when) to understand how your bar could stack up against the competition.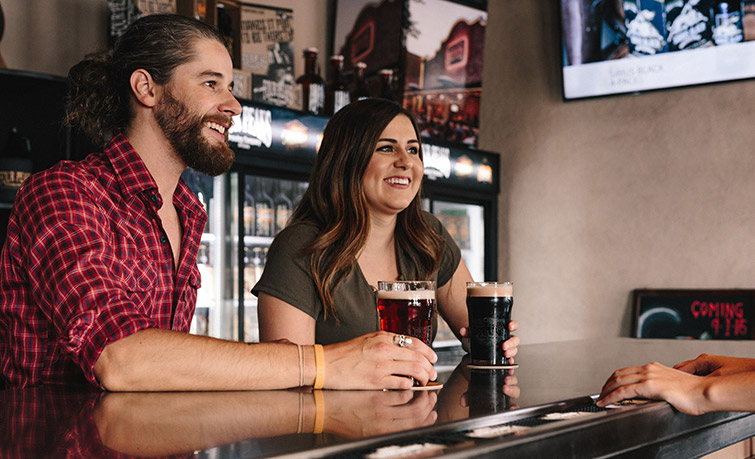 5. Understand the bar's finances
Before you buy a bar, it's crucial that you do your due diligence. This means thoroughly checking all the information the seller is providing, as well as any details you've found in your own research, to ensure the business is a good investment.
This is where you need to bring in the professionals. Talk to lawyers and accountants to weigh up the benefits and risks involved. Risks could include outstanding debts that you would inherit, an unhealthy cost to revenue ratio, long service leave liabilities on the business and high staff turnover (as training takes valuable time away from running the business).
You'll also need to be clear on what kind of taxes you'll be liable to pay and what business, liquor and food licences you'll be taking over or needing to renew. These vary depending on the size of the bar and which state or territory it's in, but they're all costs to consider, so contact your local food safety authority to find out.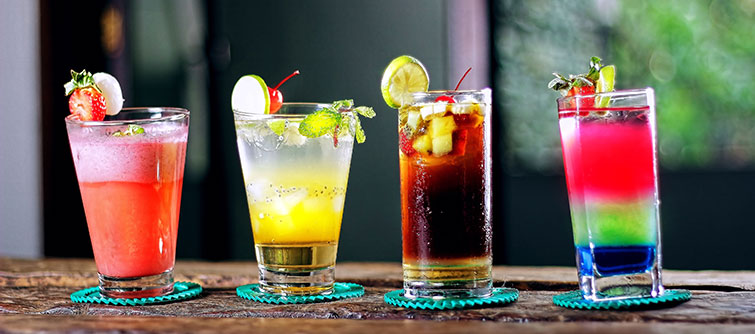 6. Work out which assets are included
Not all bars have assets included, but many do so it's important to be clear on what is and isn't included in the sale price. If you're buying a franchise, this could be simpler as there will most likely be some assets included as part of the franchise agreement, but if you're going independent, you might need to start from scratch.
Anything you plan to have in the bar should not only serve a purpose but fit with your overall concept and budget. Find out which fittings, equipment, furniture, fridges, stock or kitchenware are included in the sale. If you decide you either don't want certain assets or that you want to purchase them separately, you might be able to negotiate to have them excluded from the sale.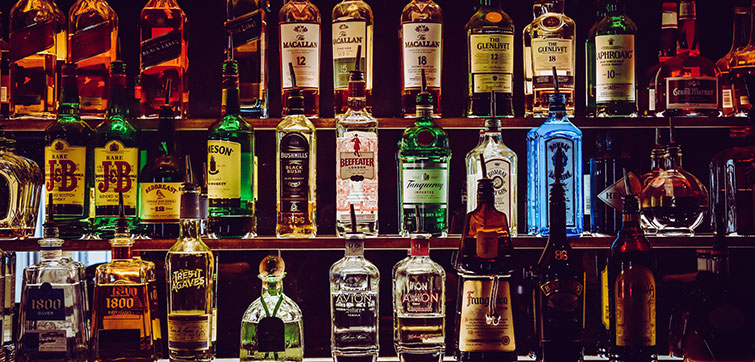 7. Get a valuation
Understanding how much a bar is worth is difficult, which is why it's so important to consult an accountant and lawyer to help. They'll help you look at the bar's financial and tax records, reasons for sale, assets, suppliers, liabilities and any legal issues to accurately establish the bar's value.
Carefully reviewing a bar's operating processes and cash flow can help you determine what a bar is worth and what you'll need to do to increase its value. Look at its sales for any trends and assess the current suppliers for cost-effectiveness. Ask what has worked for the owner and what hasn't.
If you're looking at buying a franchise, make sure you know exactly what the franchisor's expectations are, including understanding the royalty, licensing and marketing fees that may impact the bar's value. You're taking a big step toward your dream here, so you want to be sure you know what you're getting yourself into.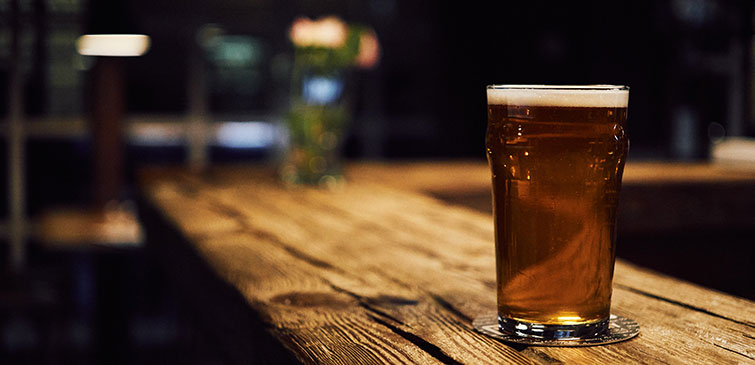 8. Get finance to buy the bar
Unless you have a lot of savings, you'll most likely need to get additional funding for your purchase. To buy a bar, you'll probably need a fully drawn loan, which is a lump sum that you pay off in regular installments. Interest rates and terms vary depending on the bank, so contact a finance broker who specialises in business lending, or use an online loan comparison tool to check out all of your options.
You'll need to be able to show the bank or lender that you'll be able to turn a profit, so put together plenty of evidence based on the bar's existing financial records, as well as proof of your experience running a profitable business. You'll also need a business plan at this point. The Australian Government also offers a range of great advice on how to write a business plan and other financial services, so don't worry, help is available.
Once you're up and running, if you need any quick injections of funds, there's also the option of an overdraft or line of credit to help with cash flow as you get on your feet and establish the business.
Next steps
Now that you know all of the steps to take, it's time to get stuck into some solid research, so talk to as many people as possible and see what's out there by browsing bars for sale. Do it right and buying a bar could be one of the most enriching experiences of your life, personally and financially. So what are you waiting for? Your dream of being a bar owner awaits.