Summary
Exclusive Opportunity to partner with Australia's Most Unique Commercial Cleaning Business. Profit with a steady contract based revenue stream and recurring income supporting your own Franchisees.
Location Details
Northern Territory
Marketing support
On joining you'll get

-A step by step program to build a valuable database of potential cleaning clients.
-Direct Marketing campaign blueprint for your area to predictably win contracts.
-Benefit from National SEO and online marketing
-Proposal templates that convert into signed cleaning contracts.
-Unique social media campaign templates that generate enquiries for cleaning contracts and franchise sales
-Proven marketing program that has been used to recruit over 100 Urban Clean Franchises


Training provided
You receive training on all aspects of operating a successful commercial cleaning business and how to recruit, train, and support franchisees to do the same.

An initial two and a half week intensive training program includes training in:

- Sales Mastery
- Cleaning Mastery
- Communication Mastery
- Profit Mastery
- Staff Training and Recruitment Mastery
- Franchise Recruitment and Support Mastery

Skills
Prior business ownership or management experience is a must.

A successful candidate will have experience managing teams and following sales processes.

Cleaning industry background is not required, however you must be willing to learn and develop industry knowledge.

You`ll also have prior experience managing teams and following sales systems.

Length of Agreement
3+5+5 years
About the Opportunity
Your chance to profit from our Regional Branch Model that we have successfully used to grow over 130 franchise partners here in less than 7 years.

Existing Regional Partners have built a 6 figure residual business inside 18 months, and additionally made money from sales of unit franchises and winning commercial cleaning contracts.

Urban Clean has developed one the most effective sales processes for acquiring commercial cleaning customers and our entire system is available via the cloud.

Unit Franchises (they do the cleaning themselves and communicate directly with their customers) sell for $31,700 GST and Regionals set them up with $5,000 per month of new customers and coach them to grow their business.

A Regional Branch with an exclusive territory sells for $120,000 and recruits Unit Franchises, sets them up in their business and coaches them monthly.

Regionals Branches receive a lump sum for recruiting a Unit Franchise and then a percentage of the Cleaning Contracts that their Unit Franchisees clean.


Introducing the Jump Start Program

In light of this year's global events we are having many qualified candidates reaching out to us that want to run the Regional Business but do not have the $120,000 of funds immediately at their disposal.

We are also in our global scaleout so we would prefer to have more qualified candidates running a Regional Business and benefit from the extended footprint.

A Master Franchise for the Same Investment as a Unit Franchise


The initial investment for a Regional Branch in the Jump Start Program is the same as a Unit Franchise Investment. $31,700 GST.

In other words for the price of a Unit Franchise you can enter into a Regional Master Franchise Program, use our system to recruit Unit Franchises, train them, set them up in their business and coach them monthly.

We will handle all of the marketing for Unit Franchise Leads and can join you at those initial meetings via Google Meet to guide you as you set up your business through the presentations (it is the norm now anyway).

At the end of the first term (3 years) you have the option of purchasing the Regional Branch by paying in full or we can vendor finance it over the next 36 months.

We are looking for qualified candidates with sales, business and management experience. As Regional Branches have exclusive territory rights, opportunities are strictly limited. As of writing there are only 29 opportunities available in Australia.

Contact us for more information and a confidential discussion.

Year Business Established
2008
Year Franchising Commenced
2014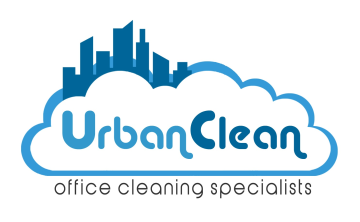 Find out more at the Urban Clean Franchise Information page