Internal Ref: Steve Caffery
Summary
EXCITING opportunity to own your own business!! Earn great money, set your own hours & live the dream. Call 131 546 for a FREE information pack.
Location Details
Albany
Territory includes Albany (WA) & surrounding areas
Your Jim's Regional Franchisor (Steve Caffery) is Perth based.
Marketing support
Backed by the powerful Jim's brand, you will be in business for yourself, but not by yourself.

Jim's Group will continue to expertly advertise the Jim's brand Australia wide. Your Perth based Regional Franchisor will implement a targeted, digitial marketing campaign at the WA State level, which may include advertising on Google & social media. Your Regional Franchisor will also assist in self promotional activites designed to grow your business within your local community and maximise your income.
Training provided
Comprehensive training package:

✅ 3 day Jim's Group induction training
✅ 2 day Jim's Group practical training
✅ 5 day on the road training
✅ 13 Week Basic Franchisee Mentorship
✅ 2 Week Carpet Cleaning course

Carpet Cleaning course subjects:
1) Carpet Cleaning Made Simple
2) Basic Stain Removal
3) The Chemistry of Cleaning (pH)
4) Advanced Stain Removal
5) Alternative Methods of Cleaning
6) Fabric upholstery Cleaning Made Simple

* Training price is variable depending on level of experience (~$5,500).
Skills
Jims' Carpet Cleaning (Western Australia) is looking for Franchisees with the following attributes:
✅ Self motivated;
✅ Honest, punctual & reliable;
✅ Great communicator;
✅ Great work ethic;
✅ You must be able to pass a National Police Clearance.
✅ Being a little OCD about cleaning will benefit you greatly in this industry! ❤

No previous Carpet Cleaning or Small Business experience is required (we will train you!).
Length of Agreement
Your Franchise will come with:
✅ A 10 year intial contract agreement;
✅ A 10 year option to further extend your intial contract (no extra charge);

*You have the option to sell your business at anytime.
About the Opportunity
At Jim's Carpet Cleaning we understand that most people who join Jim's have never owned a business previously. We make it as easy as possible for new Franchisees to start their own business, and we provide a comprehensive training program to ensure you are successful.

A Jim's Carpet Cleaning business is a Franchise. This means that while you own your own business, you will also receive the support of the Jim's Group to show you how to do things. You will be joining a team of like minded people who you can learn from & share ideas with. Jim's Franchisees come from all walks of life, and from all parts of the globe, but share a common goal of 'turning passion into profits'.

Becoming a Jim's Carpet Cleaning Franchisee is not just about financial gain, but also the freedom that come with being your own boss. From earning a great income, to working more sociable hours, or being flexible around growing families, Jim's Carpet Cleaning is a great way to achieve a work-life balance that cannot be rivalled when "working for the man".

As a Jim's Franchisee, YOU choose:

✅ the hours you work;
✅ the type of work you do;
✅ the location you work;
✅ when you take holidays;

Your goals are yours to decide.

You can elect to:
✅ work hard & maximise your income;
✅ grow a business empire;
✅ prioritise spending more time with your family;
✅ live a semi-retired lifestyle, with an income stream.

Your WA based Regional Franchisor will assist you achieve the goals you set.

Full training & ongoing business management support is provided.
*Equipment & van are not included.

As a Jim's Carpet Cleaning Franchisee, you will specialise in:
- Carpet cleaning (steam & shampoo);
- Tile & grout cleaning;
- Rug cleaning;
- Upholstery cleaning;
- Curtain cleaning;
- Mattress cleaning;
- Duct cleaning;
- Floor stripping & sealing;
- Hard surface cleaning;
- Leather cleaning & protection;

All Jim's Carpet Cleaning Franchisees clean carpets to Australian National Standards.

The Jim's brand is one of the most recognised brands in Australia. The Australian public know that Jim stands for quality, reliability and trustworthiness. When you invest in a Jim's Carpet Cleaning Franchise you are backed by a superior brand which customers trust, meaning you are half way to winning every job (before you even talk to the customer!)

For more information please view:
https://www.jimscarpetcleaning.com.au/business-opportunities/

Or call now on 131 546.
Year Business Established
1997
Year Franchising Commenced
1997
History
Jim's Group began as a part-time gardening business in Melbourne, Victoria.
It went full time in 1982 and was franchised in 1989.
Currently, there are over 4,500 franchisees making us Australia's largest franchise group.
Awards
Australia's Top 10 Franchise (2021)

Australia's Best Rated Overall Franchise (2020)

Ranked Top 10 for 3 Major Categories (2019)
✅ Support
✅ Brand
✅ Lifestyle

*As per 10 Thousand Feet Research.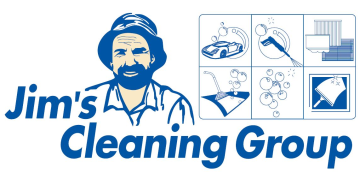 Find out more at the Jim's Cleaning Group Franchise Information page