Summary
Laser Clinics Australia is your franchise of choice and we offer a 50/50 partnership, so it is not a one-sided deal, we are in this business together!
Location Details
Laser Clinics is situated in a prime location at Mildura Central and we have been looking for an owner just like you! Easy access to parking and strong customer traffic.
Marketing support
Your Laser Clinic will be part of all National Marketing Strategies and you will gain support with local initiatives too! Laser Clinics Australia we pride ourselves on developing unique and successful campaigns to drive your Laser Clinic results.
Training provided
• Comprehensive franchisee induction training and in clinic support provided
• Laser Clinics support with recruitment & training of cosmetic injectors
• Legal support & retail lease negotiation assistance
• Ongoing IT support & a full suite of cloud-based business management tools


Skills
We are looking for partners who are:
• Dedicated to work in the business full time
• Obsessive about leading your team to provide amazing service and customer experiences.
• Love people and want to be amongst it all
• Passionate & willing to learn & grow
• Able to demonstrate leadership management & business acumen
• Enjoy working in a fast-paced environment
• Positive, outgoing & enthusiastic
• Ready to be part of a network of professional franchise partners.

About the Opportunity
We offer a 50/50 partnership, so it is not a one-sided deal, we are in this business together!
Since 2008, Laser Clinics Australia has grown to be the largest provider of laser hair removal, cosmetic injectables and skin treatments in the country. We continue to grow in new markets and services with the launching in 2019 of Kleresca® and CoolSculpting®, in 2021 BBL Hero by Sciton and Aqua Facial skin rejuvenating treatments both exclusive to Laser Clinics.

At the forefront of new treatments, the Injectables offering includes Anti-Wrinkle and Dermal fillers and has now extended to include Threads, Platelet Rich Plasma and the newest to market Bioremodulator, Profhilo. Offered only by Registered Nurses, Nurse Practitioners and Doctors, LCA has the largest group of highly trained injectors backed by our Medical Advisory Committee with a steadfast commitment to safety, reproducible outcomes and client satisfaction.

Laser Clinics Australia is well positioned to continue its strong growth and success.
It is committed to being the industry leader across its service offerings and to investing in its people, systems, products and technologies. We are currently seeking new motivated franchisees to drive our business across Australia and share in our success. Laser Clinics Australia is your partner of choice if you are looking for a solid investment in a high growth industry with an award-winning business.

Our Laser Clinics Support Office is there to provide your franchise with big business capabilities including marketing support, operational guidance, legal advice, technical assistance and human resource management support. A comprehensive training program, ongoing operational support and a full suite of cloud-based business management tools assist with the growth and success of your Laser Clinic.

As a premium turn-key franchise, this state-of-the-art clinic comes fully furnished, including IT set up, industry Leading equipment and retail and professional stock.
When you join us, you become part of a family. It's a unique franchise model with a 50/50 partnership.

We're a team who places service and safety first. And a team who believes in working together and supporting each other on the pathway to success.

Year Business Established
2008
Year Franchising Commenced
2013
History
There is no organisation more credentialed to promise truly tailored beauty treatments. That's because no other business treats more men and women around the world every single day than Laser Clinics. With over 200 Clinics globally we do more treatments and therefore get the best results for our clients. We are now seeing clients in the UK, Singapore and Canada!

Awards
Laser Clinics Australia were awarded the Franchise Council of Australia Excellence in International Franchising 2019, Franchise Innovation 2019 and the Emerging Franchisor of Year 2018! So, you could say we're kind of a big deal!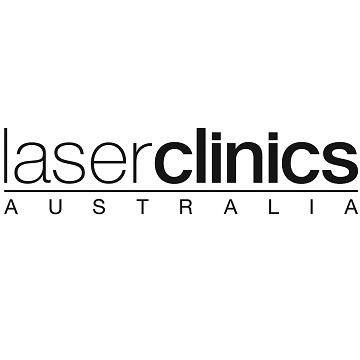 Find out more at the Laser Clinics Australia Franchise Information page