Summary
STACKED is searching for franchise partners to successfully grow its franchise network across Australia.
Location Details
Castle Towers Shopping Centre, 6-14 Castle St, Castle Hill NSW 2154
Located inside Castle Towers Shopping Centre, one of Australia's largest shopping centres.
Marketing support
In today's competitive marketplace, it's imperative to stay ahead of the game with cutting-edge marketing concepts. STACKED offers ongoing marketing support to franchisees. In addition to having a team of outstanding marketing professionals, the brand also has a strong social media presence. As a STACKED franchisee, you will have access to the entire STACKED marketing suite, which includes: Social Media Marketing, STACKED rewards app and loyalty program, Local Store Marketing support, and National Marketing Calendar to name a few.
Training provided
STACKED offers a professional and comprehensive 6-week training program for new franchisee owners. The training program will be done both off-site and within the franchisee's own store. Training will cover all aspects of owning and operating a STACKED store as a franchisee. STACKED also offers ongoing training and infrastructure support in order to help franchisees achieve success.
Skills
We're looking for a partnership with people who are willing and able to use the tools we provide to build a successful business.

What you need:

Be a Confident Speaker.
Age: No limit but must be someone enthusiastic and willing to strive for success. Advantageous if they come from a hospitality background.
Willingness to be Owner-operator.
No qualifications are necessary.
Credible and reliable.
Excellent customer service.
Share the same beliefs and values that are at the core of STACKED
Male and female partners are both encouraged
Length of Agreement
5 + 5 years
About the Opportunity
Join the revolution of quick-service dining in Australia! Stacked brings you an entirely new and exciting take on the classic sandwich and salad bowl. Say goodbye to boring lunches and hello to artisan sandwiches and signature bowls that will tantalize your taste buds. At Stacked, we believe that great produce deserves excellent preparation. That's why we marinate our meats and slice fresh produce daily, delivering only the best to our store locations. With a skilled crew in each kitchen, we guarantee that the high-quality, consistent Stacked experience will be yours every time. Get ready to experience a new, innovative, and delicious new world of lunch. Join Stacked today!

The focus on quality in food preparation and attention to detail is important for franchisees looking to attract and retain customers. The use of fresh ingredients, daily deliveries, and skilled kitchen staff ensure that the consistency and quality of the product are maintained in each store. This also contributes to the overall success and profitability of the franchise.

In addition to quality food, franchisees can benefit from STACKED's commitment to sustainability. By offering biodegradable, compostable, and recyclable packaging, franchisees can appeal to customers who are environmentally conscious and looking for sustainable options. This not only helps to protect the planet but also differentiates the franchise in the market and can attract customers who are looking for eco-friendly options.

Creating a positive, inclusive work environment is also a valuable aspect of franchising with STACKED. By valuing diversity and creating a safe, fun, and respectful work environment, franchisees can attract and retain the best employees, leading to better food and service for customers. A positive work environment can also improve employee morale and job satisfaction, reducing turnover and increasing the overall efficiency and profitability of the franchise.

STACKED offers a valuable opportunity for franchisees looking to invest in a quick-service restaurant that emphasizes quality, innovation, sustainability, and diversity. With a unique offering, commitment to eco-friendly practices, and a positive work environment, franchisees can attract and retain customers and employees, differentiate themselves in the market, and contribute to the success and profitability of the franchise.
Year Business Established
2020
History
STACKED is an Australian sandwich chain, founded by partners Steven Khawaga and Danny Assabgy in Sydney. The brand aims to serve real food made from locally sourced ingredients, filling a gap in the market for this type of food. The founders, who have backgrounds in hospitality, business and equity, opened the first of six stores in December 2020 and have since remained open. The company's focus on ethically sourcing ingredients locally has helped them bring real food to their customers.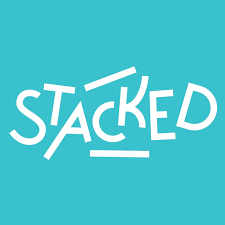 Find out more at the STACKED Franchise Information page