Why Yellow Brick Road
Yellow Brick Road is built on supporting ambitious and driven mortgage brokers and financial advisors own and operate their own business by providing high-touch support.
As a franchise owner, you have the benefit of providing clients with an exceptional lending service. Having access to a diverse lending panel and supported with the additional benefit of a full services wealth division, you can service clients across the full lifetime of financial needs.
The Yellow Brick Road franchise model
Our model ensures high-touch support from technical experts, marketing professionals, push-button applications, clever systems, compliance gurus and business coaches.
✔ Strong brand
Led by Mark Bouris, Yellow Brick Road is a well-recognised, well-respected and a trusted Australian brand. Mark has built a successful career from building disruptive businesses to challenge the market and provide smarter solutions for consumers. Mark is widely recognised as a financial advice guru and a powerful supporter of small business owners and mentoring.
✔ Industry-leading commissions
Any mortgage broking businesses understand the importance of commissions. At Yellow Brick Road we've provided one of the most competitive commission splits among the branded brokers in the industry. We like our franchisees keep more of what they earn.

✔ Agile + flexible territories
Our territory allocation, or what we call our territory "mark-up", sets us apart from the rest. Territories are comparatively wider, more flexible and agile, providing greater opportunities.
✔ Deeper product suite
Who wouldn't what to provide their clients a financial partnership for life? At Yellow Brick Road we provide a diverse product suite which includes home loans, financial planning, insurance, superannuation and investments. Who says you can't enjoy multiple revenue streams, earning you more on an ongoing basis?
✔ Lower entry cost
The costs associated with setting up a small business are a key consideration for prospective business owners. With lower franchise fees and lower set-up fees than similar industry players, Yellow Brick Road franchisees gain the benefits of starting with a financial advantage
✔ Bigger lending panel
What's not to be excited about? With one of the largest lending panels in the industry, Yellow Brick Road franchisees are able to offer more options to clients. Potentially providing a better fitting product than what they can obtain elsewhere.
✔ Professional marketing
At Yellow Brick Road our national and local area marketing activities are all geared towards helping our franchisees grow a strong pipeline of leads whilst creating local brand presence and recognition. Our marketing experts are there to support along every step of the way.
✔ Lead management
Responding to leads and enquiries while they are still "hot" is essential to running a successful business and that's why we arm our franchisees with Ruby. Providing franchisees with a smartphone-based management tool to engage with potential clients anywhere, anytime.
✔ Scalability + Saleability
Looking to grow scale and build a saleable asset? With the prospect of life-time serviceability for each client, a deep product suite and the structure in place to embed financial advisors, Yellow Brick Road have provided the pathway to grow your business.
Why us
Get to know Yellow Brick Road
"All Australians deserve access to quality, affordable financial services and advice."
- Mark Bouris
Yellow Brick Road helps Australians on the road to their hopes and dreams. How? We are a full service wealth management company that offers products and services for home loans, financial planning, insurance, superannuation, and investments. We offer competitive rates, an all-encompassing portfolio of services and a network of trusted local wealth managers all over Australia.
Our local wealth managers (mortgage brokers and financial advisers) are small business owners with a vested interest in their local community. They understand the hopes and dreams of the people who live in their patch, and how to achieve them.
But, no matter where we are based, we all believe that traditional banking and financial institutions need a good shake up. So, we're here to provide meaningful financial services, from the purchase of your first home right up until retirement, and we'll never take you for granted.
Featured opportunities
24 days ago
Yellow Brick Road Wealth Management
Adelaide - Greater, Gepps Cross SA 5094
$32,000
Franchise New
Prime territory includes - Gepps Cross, Dry Creek & Cavan, plus additional surrounding agile territory.
Commercial Services > Business services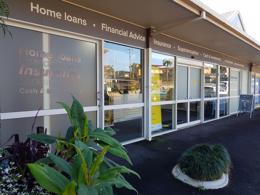 24 days ago
Yellow Brick Road Wealth Management
Adelaide - Greater, West Lakes SA 5021
$32,000
Franchise New
Prime territory includes - West Lakes, West Lakes Shore & Grange, plus additional surrounding agile territory.
Personal Services > Mortgage & Finance