YOUR GOLDEN OPPORTUNITY IS RIGHT NOW
Because you already have what it takes!!
Congratulations, you are already a success with all of your industry knowledge; partnered with Independent Property Inspections, your new business model, you are, right now, even more easily on your way to complete financial freedom. And it's more than that! Now is your best time for you to use all your skills and knowledge even more effortlessly to get more of what you want, smarter, better and faster than you ever dreamed – Right Now
Independent Property Inspectors are ready for you to become a part of the fastest growing and most successful business model in the country. You can operate your business as an extension to your existing business or as a stand alone cash machine. The choice is yours.
Why us
WHAT DO WE DO FOR YOU
Independent Property Inspections provides you with your best opportunity to include property inspections as a new service to your building business, or you can easily become a full time property inspector and get off the tools altogether through a proven license model.
Our Independent Property Inspectors provide you with many types of services and these services may vary based on your individual skills and experience.
Independent Property Inspectors are not restricted to the residential market and your clients may range from individuals through to body corporates, commercial and public enterprises, property managers and government departments so you can grow your business in as many directions as you can imagine to help recession proof your business.
You must be tied of the rollercoaster ride, living from cheque to cheque, you've forgotten what it feels like to be pain free, your time is no longer your own.
When was the last time you had a real holiday like everyone else – You deserve more!!
Independent Property Inspectors provides you with the vehicle to:
Work from home – no more cold wet windy dirty work sites

Set your own working hours – You can choose when you work and set your own schedule

Get paid every day – No more waiting for progress claims, in this business you get paid the same day every day

Earn what you are worth – Using your existing skills and knowledge to work a lot smarter, partnering with Independent Property Inspections many of our inspectors regularly earn in excess of $1,000 per day Yes $1,000 per day. PLUS Very little overheads – You already have the vehicle, ladder and mobile phone, you only need a moisture meter, torch and digital camera – That's all. Earning potential in excess of $120K – this is a conservative estimate only, as you know your income is directly related to the efforts you put in.
Structured business system
Your Licensed business system has proven successful as both a franchise and license model, however the Independent Property Inspectors License model offers much more freedom for you than a franchise Great Cash flow – Our inspectors all report the increased cash flow as the most significant change to there lives
Broad Customer Base
The ever changing real estate landscape continues to reinvent, expand and broaden your customer base
Multiple Sales Channels
With many stakeholders involved in every property sale both for the vendor and the purchaser again extends and increases your options and sales channels.
Large suite of inspections
Independent Property Inspectors don't rely on one service, armed with a suite of complimentary services you can maximises every opportunity to increase your sales and profits
Very low entry cost
Your return on investment can be repaid within months compared to many years when considering a franchise model
Room for growth
Unlike a franchise The Independent Property Inspectors License has no territory boundary making it very easy for you to grow as quickly or as large as you desire and giving you full control of your future.
Build a business you can sell
I wonder if you realize all the benefits you'll get after building a successful business? Everyone would love to have a great cash flow business to sell when you choose to retire – The Independent Property Inspectors License combines very low overheads with a detailed proven business system and very attractive cash flow and room for expansion in an ever increasing market makes this a very attractive business to sell and help secure your retirement. What you must know now about Independent Property Inspections
Our unique holistic philosophy is based on service, support and skill. I'd love to have a chat to you about it. Limited opportunities are available Australia wide. These opportunities suit building professionals and people with a passion for property looking to diversify their income or build an exciting new career using your existing skills and knowledge.
Professional qualification and /or licensing may be required in some states and territories
Featured opportunities
3 days ago
Independent Property Inspections
Including Suburbs & Towns | Regional NSW
$7,150 - $29,150
Licence/Distribution
Use your existing skills to finally earn what you're worth. Get off the cashflow rollercoaster and uncover the tools to earn $1,000/day. Join Australia's largest Inependent Property Inspectors Network
Cleaning & Maintenance > Handymen & Home services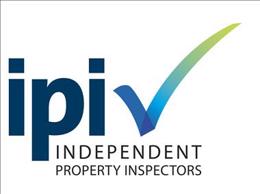 3 days ago
Independent Property Inspections
Including Suburbs & Towns | Melbourne - Greater
$7,150 - $29,150
Licence/Distribution
Use your existing skills to finally earn what you're worth. Get off the cashflow rollercoaster and uncover the tools to earn $1,000/day. Join Australia's largest Inependent Property Inspectors Network
Commercial Services > Building & Construction