BCMC Safety Solutions is a professional safety compliance company that deals exclusively with the real estate industry. We specialise in the installation and maintenance of residential safety solutions.
Our business model is easy, we implement a smoke alarm & safety program for real estate agencies to maintain smoke alarm & safety standards to ensure that all properties managed by the agency are safe and compliant with relevant legislation. All for a yearly fixed fee.
The business is a combination of attending jobs which are scheduled by our intelligent BCMC portal & signing new real estate agencies to work on behalf within your territory.
Why us
Here's a few reasons to consider owning a BCMC Safety Solutions franchise:
* Recession, even pandemic proof, BCMC's services are required by National and State legislation on a yearly basis, providing stability even through times of economic downturns.

* Our Online BCMC Portal is at the forefront of technology. With the best and easiest software for you and your clients to use.

* All invoicing is taken care of by BCMC head office.

* A permanent support network and access to our corporate office.

* Up to 2 weeks comprehensive training (4-5 days at head office and a weeks work experience)

* Access to franchise intranet with document templates, group forum for discussion, training modules and courses, training videos and instruction manuals.
Featured opportunities
12 days ago
BCMC Safety Solutions
Calare (Orange - Bathurst - Mudgee) | Regional NSW
$55,000
Franchise New
Are you looking for a secure franchise that is pandemic, even recession proof? BCMC franchises are a subscription based business model built around Federal & State legislation.
Cleaning & Maintenance > Handymen & Home services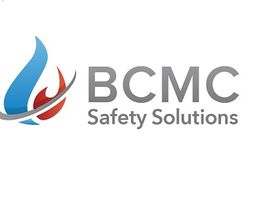 4 days ago
BCMC Safety Solutions
Whitlam (Mittagong -Shellharbour -Bowral -Dapto) | Regional NSW
$65,000
Franchise New
With a substantial list of subscibed BCMC clients, this territory presents the perfect opportunity to continue to grow a business that is already brining in a constant revenue.
Cleaning & Maintenance > Handymen & Home services