At Vodafone, we're working hard to build a bigger, better network and to be a positive influence in the lives of those inside and out of our business.
We provide our services to more than five million people across Australia. As a Vodafone Partner, you'll enjoy the benefits of a retail partner relationship with one of the world's leading telco brands.
We are currently offering 2 retail dealership models for you to consider.
Retail Exclusive Dealership - Vodafone Licence Dealer
Vodafone has a number of licensed store opportunities across Australia, in particular regional Australia. We have successfully opened 30 stores in the second half of 2014, and are planning to further expand our Vodafone retail distribution in 2015.
We are looking for new Vodafone Partners to join this global brand on the next phase of our journey.
Retail Non Exclusive Dealership - Vodafone Independent Dealer
The Vodafone Independent Dealer Channel offers the opportunity to sell Vodafone products and services in a non-exclusive environment, whilst maintaining the control and flexibility of your own Telco business selling other products & services.
We will provide you the support and knowledge to make selling all Vodafone products & services successful in your new or existing retail business. This provides the owner to have all the benefits of selling Vodafone, whilst maintaining the flexibility of having additional revenue streams.
Vodafone has a number of new Independent Dealer Channel retail opportunities across Australia within all states.
Our goal is work with our partners to grow their business, Vodafone's customer base and deliver an exceptional in store experience for your customers.
Why us
Vodafone Australia
Love operating your own small business?
Passionate about producing an exceptional customer experience?
Enthusiastic about the Telco sales environment and customer service?
Like the idea of being your local representative for one of the world's most recognisable brands?
In addition to the benefits of an exclusive or non-exclusive relationship with one of the world's leading telecommunications brands, our Vodafone Partners enjoy the benefits from the on-going support of a dedicated Vodafone team focused on helping you make your business a success.
As a Vodafone Partner, you will have an Exclusive or Non-Exclusive Partner Agreement with Vodafone which enables you to own and operate your Vodafone Partner business with both a consumer and business (SOHO or SME) focus. You will be a part of a successful sales channel which is contributing to a growth in Vodafone's market share in Australia by providing excellent customer service to consumer and small business
Featured opportunities
2 days ago
Vodafone Australia
$0 - $1
Licence/Distribution
Seeking new businesses to join the Vodafone Independent Dealer Channel (IDC) l Maintain control & flexibility of your own business whilst selling our products & services in a non-exclusive environment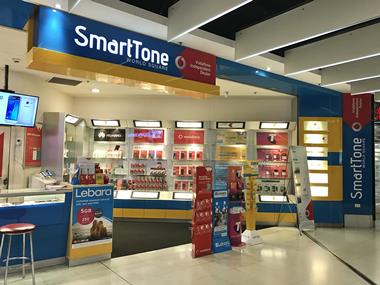 2 days ago
Vodafone Australia
$0 - $1
Licence/Distribution
Seeking new businesses to join the Vodafone Independent Dealer Channel (IDC) l Maintain control & flexibility of your own business whilst selling our products & services in a non-exclusive environment