United Petroleum is one of Australia's largest Independent Petroleum companies with over 320+ Service Stations and Convenience Stores Australia wide with a strong national Expansion program..
United manages the fuel pricing strategy centrally for every site as we are renowned for our competitive fuel pricing against the major fuel Companies.
The company is environmentally responsible, and now installs fiberglass underground storage tanks to prevent any contamination of ground water and soil
We are currently seeking expressions of interest. This is an opportunity to operate and manage an existing Fuel and Convenience Store in VICTORIA country as Commission Agent, with a quality convenience offer backed by a National monthly promotional program.
Join this rapidly growing retail organisation and become a member of a dynamic and professional Retail team.
As a member of United Petroleum you can expect:
Affordable investment in stock required
Better Lifestyle
Merchandising and Promotional Support
Proven Retail Formats
Experienced Retail Support Team
Training Support
National Retailer
Awards
26 June 2015
We are proud to yet again receive Canstar Blue's Most Satisfied Customers Award – Service Stations for an unprecedented fifth year in a row. We have now been the recipient of the award every year since it was launched in 2011 and it's a clear recognition of the hard work that we're putting into delivering great products and services to our customers.
Canstar Blue's survey of Australian drivers saw United receive five-star ratings for overall satisfaction, the price of petrol, service, appearance and facilities.
Featured opportunities
6 hours ago
United Petroleum Commission Agency
$190,000 - $200,000
Licence/Distribution
A 100% Australian-owned Company(350+ sites around Australia) is offering established petrol/convenience Stores to be operated as Commission Agents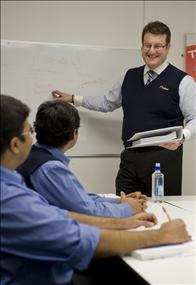 5 hours ago
United Petroleum Commission Agency
$150,000 - $160,000
Licence/Distribution
A 100% Australian-owned Company(360+ sites around Australia) is offering established petrol/convenience/ Pie Face Stores to be operated as Commission Agent