If you've always dreamed about owning your own business, becoming a Snooze Franchise Partner might be just what you're looking for.
Snooze is proudly owned by Steinhoff International, an integrated retailer that manufactures, sources and retails furniture and household goods across the globe. This means if you become a Snooze Franchise Partner, you won't just be joining one of Australia's most successful bedding specialist retailers, you'll enjoy the backing and buying power of a global organisation.
With our tried and tested business model, (that has seen our business grow from 6 stores to 91 stores), training program and support, and your winning attitude, this could be the start of a new, exciting and successful career. Stop dreaming and inquire now about becoming a Snooze Franchise Partner
Why us
Competitive in the marketplace:
We are highly competitive in the Australian bedroom retail market. In terms of mattress sales, Snooze is in the top 3 in Australia, while in the mattress and bedroom furniture market combined, Snooze is in the top 5.
Multi-site opportunity:
Many of our Franchise Partners own more than 1 Snooze store. If the opportunity arises, we encourage our Franchise Partners to seek ownership of additional stores.
Sales & product training
Our Franchise Partners attend a 4 week training program to ensure they're knowledgeable in all areas of products and sales, including our profiling system and the bedBUILDER® online tool
Ongoing business management support:
Training and support doesn't stop when a Franchise Partner opens their store. If required, our Business Development Managers can coach and assist our Franchise Partner on an ongoing basis.
Strategic marketing programs:
Our Franchise Partners enjoy the benefit of working for an iconic Australian brand that offers a strong promise and great vision. We continually offer to 'help take the guesswork out of buying a bed' and ensure our tagline, 'It's amazing what a little Snooze can do', is used consistently to emphasis that promise.
Insights into industry standards and trends:
To help our Franchise Partners keep up-to-date with the latest industry standards and trends, we organise regular forums and conferences. These events give our Franchise Partners an opportunity to network with colleagues, learn about the business, speak directly with the senior management team, and view new products and technologies from our suppliers.
IT training & support:
All Snooze Franchise Partners receive IT training and operational support. We also provide a 'help desk' so we can respond quickly and efficiently if any technical issues or queries arise.
Exclusive products and store design:
Many of the products in Snooze stores including beds, mattresses, bedroom furniture and kids' beds, are exclusive to Snooze. We also provide a store layout and design, fixtures and fittings, visual merchandising support and in store point of sale. This ensures a shopping experience at Snooze that is consistent across Australia.
Annual conference with internal awards program:
Every year, Snooze hosts a conference and Gala Ball. This is an opportunity for Snooze Management to acknowledge Franchise Partners for their hard work with a variety of awards including, 'Excellence in Retailing', 'Retailer of the Year', 'Store Manager of the Year' and 'Sales Person of the Year'.
Site selection and property negotiation:
We provide assistance in negotiations with centre management or landlords, as well as drafting floor plans.
Bench-marking and Finance Plan:
Snooze maintains financial, product and retail bench-marking for each Snooze store in Australia. This means each Franchise Partner benefits from an individual financial plan and business model.
Featured opportunities
7 days ago
Snooze
$175,000 (Negotiable) + SAV
Franchise New
An opportunity is available to purchase an established business in Albury, NSW. The store comes fully staffed and operating to Snooze standards. VENDOR FINANCE AVAILABLE TO APPROVED APPLICANTS.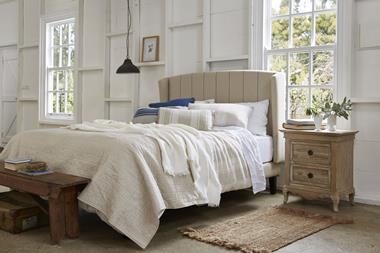 6 days ago
Snooze
$90,000 (Negotiable) + SAV
Franchise New
Want to be your own boss? An opportunity exists to purchase an existing business in Coffs Harbour, NSW. Fully staffed & fitted out to Snooze standards. VENDOR FINANCE AVAILABLE TO APPROVED APPLICANTS.