Mortgage broking has transformed the mortgage market, and the way Australian's arrange their finances. Now is a great time to get your career started. Owning a Smartline mortgage broking franchise is an opportunity to secure a better future for your clients, while securing a better future for yourself.
Why it's a good time to be a mortgage broker?
Brokers are the number 1 way to get a loan - Over 50% of home loans are now done by mortgage brokers - a number expected to keep rising.
It's a growing market - With the 2nd highest home ownership rate in the world, the Australian mortgage market is currently valued at over $300 billion and climbing.
It's a great consumer service - Mortgage brokers offer borrowers expert advice to choose the right loan, assist them right through the loan process, save them time, money and hassle, all for no charge.
If you have great people skills, enjoy customer service and really want to make a difference, this could be the ideal franchise business opportunity for you.
As a Smartline franchisee, you're part of a unique collaborative team culture – and one of Australia's most respected mortgage broking groups.
Australia's top-rated franchise for support and culture – 8 years in a row
We provide a wealth of support to help our franchisees succeed and deliver a level of service that clients love, return for and tell their friends about. As a result, every year since 2009, we've been rated the number one franchise business by franchisees across the country:
Australia's Top Franchise 2016, 2015, 2014, 2013, 2012, 2011, 2010, 2009
Comprehensive topfranchise.com.au survey of over 1000 franchisees from across the country.
Beat many of the biggest names in Australian business.
Why us
Why become a Smartline Mortgage Broker franchisee?
When you invest in a Smartline franchise, you own more than the rights to a highly respected name. You have a unique opportunity to build the business and future you want – with plenty of support along the way.
It's a smart business model
A high income, low overhead model.
Income potential well in excess of $150,000 p.a with growing trailing commissions.
Low capital outlay, no expensive shopfront required - you can work from home or shared offices.
Grow a valuable, saleable business asset.
Receive extensive on-going training and support.
An established business with a great reputation
An Australian independently owned business established in 1999.
One of Australia's leading mortgage broking and financial services companies.
Immediately benefit from a welcoming team culture, strong reputation and proven systems.
A personally rewarding business
As a Smartline Adviser, you are helping people every day with an important transaction that can make a real difference to their lives. And your service is free.
Enjoy flexible work hours to balance your family and business life.
A growing market
With over 52% of Australian mortgage loans now done through brokers, brokers are the number 1 way to get a loan.
Industry analysts expect this figure to grow towards 60%.
The Australian mortgage market comprises over $350 billion in loans per annum.
Our franchisees are successful (and happy)
On average, Smartline Advisers write over $20 million in loans every year.
For 8 years in a row we've been Australia's top-rated franchise based on support, financial rewards, lifestyle, passion, growth opportunities and willingness to recommend.
Meet some our franchisees and find out how owning a Smartline business has changed their lives.
Clients love the Smartline service
We've helped more than 270,000 Australians secure their home finance.
On average, clients rate their Smartline experience a "4.9 out of a possible 5".
Over 85% of our business comes from referrals, word-of-mouth and repeat business.
You get the support you need to build a better business faster
The Smartline franchise model and our first year support helps you build a better business faster.
On-going training, industry accreditation, coaching and experienced local support teams.
A quality brand and specialist marketing systems and support to help you generate business.
Immediate access to 25 partner banks and other lenders.
More time to focus on growing your business.
Smart technology at your fingertips
Smarter specialist mortgage broking software to help you provide professional advice and premium service to your clients.
A CRM system and client care program to manage client relationships easily and to build loyalty.
Featured opportunities
2 days ago
Smartline Personal Mortgage Advisers
$13,000 - $19,000
Franchise New
- High income, low overhead business with strong asset potential. - Excellent support and training - Specialist systems - Low start up cost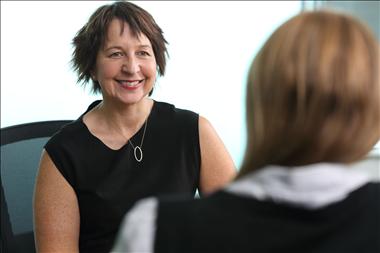 2 days ago
Smartline Personal Mortgage Advisers
$13,000 - $19,000
Franchise New
- High income, low overhead business with strong asset potential. - Excellent support and training - Specialist systems - Low start up cost