A franchise Lifestyle that is Designed for YOU... Own your own Mobile Vending Franchise business. provender® is an Australia wide vending machine business with local Franchise Owners keeping businesses revived by providing snacks, drinks, fresh food options, coffee or tea directly to them through a range of vending and machine options.
Franchise Owners restock and service their machines or from their dedicated van's on a regular basis to ensure customers Stay Revived!™.

Why do our Franchise Owners choose provender?
Flexible working hours
Affordable investment levels
Full training and support provided
Income – whether you are there or not
Easily operated from a home base
Fresh start and change of direction
A work/life balance that suits everyone!
Today is the first day of the rest of your life - kickstart your future NOW and make an enquiry or go to www.provendervending.com.au


Why us
Provender Australia Story
Provender, started life as Snack Systems (NZ) Ltd in 1991 as an honour vending business predominantly delivering Snack Boxes to businesses under the 'Have A Snack!' brand. Initially a pilot programme over some months was used to test the all new "honour vending" concept to New Zealand.
By January 1994 there were 15 Franchise Owners in a solid nation-wide network. As a result of sub-dividing and the re-allocation of customers, by October 1999 there were 39 Franchise Owners operating franchises of various sizes in New Zealand and 20 in Australia and at the start of 2002 there were 54 in New Zealand alone. By mid 2003 that number was over 70 and by late 2005 approaching 90.
In 2008 Provender purchased Australian Vending 24seven, subsequently further expanding the reach of this successful vending enterprise. In 7 years, Provender Australia has grown throughout Australia and at the Franchise Management Office in Sydney we support a team of franchise owner's driving their businesses.
Market penetration has continued to grow in spite of intensified competition from other snack and drink vending organisations. These achievements are testimony to the inherent strength in the Provender franchise system, effective operations, management and careful selection of Franchise Owners.
Currently we have 55 Franchise Owners in Australia.
Benefits of Working With Provender:
Think about it:
No leasing, No staff, No commitment to be chained to a 9am-5pm workday, you set the Terms!
In short, Provender has:
Australia's largest selection of healthy food choices including gluten free, organic and low fat options.
Australia's largest equipment range.
Energy efficient vending machines.
24-hour remote monitoring.
Local operators providing personalised service.
Multiple payment options – credit card / swipe card etc
About Provender:
Provender machines are not like your average vending machines - in addition to the standard snack our machines provide healthy food and beverage options as well. We have partnered with nutritionists to develop our own Lifestyle Balance range of nutritionally sound food in response to consumer desire for healthier snack options.
As an independent company, Provender vending machines are not restricted by supplying specific brands and a Provender machine can customise its stock to meet the needs of your clients.
By joining Provender, you become part of the only Australian vending machine franchise which provides you the security of a tried and true successful business model. With the backing of the Franchise Management Office, you receive support and dedicated help in identifying profitable new sites for your vending machines. Not only do you have unrivalled support, you have the added benefit of truly innovative and technologically advanced machines that make your job easier and simpler making this one of the best choices you can make for your future.
How it Works
1. The first step is to make an enquiry and complete and return a signed Confidentiality Agreement.
2. Within 24hours you will be provided a confidentiality agreement to sign and return. As this stage you will be sent a Franchise Overview and an existing business valuation which will include recent sales and profitability figures. We welcome the opportunity to discuss further and answer all of your questions.
3. A "non-binding" application form will be enclosed within the Franchise Overview with a request to complete and return.
4. Once an application has been received, a meeting with a delegate of the Franchise Management Office will be arranged, plus a site visit to the existing opportunities vending run.
Featured opportunities
1 day ago
Provender Vending
$112,550 (Negotiable) + SAV
Franchise Resale
Established and affordable vending business. All machines have remote technology, compatible with iPhone or Android devices. Full franchise support from an experienced team of vending professionals.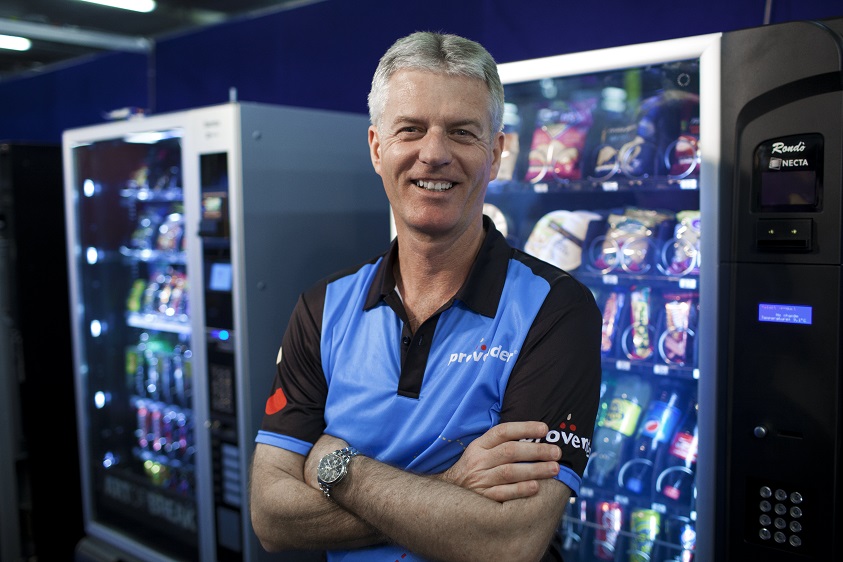 1 day ago
Provender Vending
$59,200 (Negotiable) + SAV
Franchise Resale
Established and profitable small mobile vending franchise with 13 machines. Be the sole vending franchisee in the region, with full franchise business support. All machines have remote technology!