If I Told You That You Could Work Anywhere You Like, Have Flexible Hours And An Amazing Income, Would You Be Interested?

Have You Ever Wanted To Work For Yourself?
Are You Sick Of Your Existing Business And Want A Change?
Are You Looking For A Highly Profitable New Venture?
Think of the commercial buildings, residential buildings, strata units and all the other properties in your area that need cleaning, painting or sealing.
The market is virtually unlimited!
How do I know?
Well among other things I used to own and operate Australia's biggest clean, paint and seal business.
It was called Graffiti Gone, but we did more than just remove graffiti; we did pressure cleaning stain removal, line marking, painting and much more (if you enter your details into the form on this page I can explain much more about it, along with my full history on how I did it and how much money you can make by following my systems).
I have now packaged up all my knowledge, systems and IP into a program that gives you a turnkey entry into this lucrative business.
This creates a huge opportunity for someone who is willing to work a little, follow my systems and make plenty of money along the way.
And NO, it is not a franchise. You can enter this business and do as you please with it, work as much as or as little as you like.
Before you take a look at what's included please understand this business is not for everybody – it is by application only – you do need to be the right person, and to be brutally honest and upfront, even if you have the money does not mean I will accept you or be able to offer your one of the Property Maintenance Cash programs. Why? Well we have to work together for a period of time and it is important for both of us we get along and you have the right mindset to succeed.
So let's get into the detail. Here's what's included with Property Maintenance Cash.
(Please note: to get full details you do need to register to watch the online video and/or request your optional DVD as I go into much, much more detail for you).
As part of the Property Maintenance Cash program you get everything you need to get started right away
###### IMPORTANT WE CREATE A LOGO FOR YOU AND BRAND YOUR BUSINESS FOR YOU….
IT IS YOUR OWN BUSINESS NOT A FRANCHISE ######
THERE'S IS NO ONGOING FEES HOWEVER WE DO SUPPORT YOU FOR FIRST 12 MONTHS
MORE DETAIL WHEN YOU REGISTER FOR ONLINE VIDEO
Why us
"Don't Miss Out On Your Chance To Be Taken Step-By-Step All The Way To Building Your Very Own Thriving Property Maintenance Cash By Someone Who Has Been There And Done It."
Matt Buchel, originally form the western suburbs of Sydney, has developed several successful businesses and recently sold his manufacturing and retail business which he built from scratch to $7 million per annum in only 3 years.
He's dynamic, energetic and highly motivated and doesn't stand still for very long. His strengths lie in finance, staffing, marketing and sales, and he has a driving passion to help other business owners grow and succeed as he has done.
Here are just some of the things Matt has achieved over the years:
2011 Runner up as Marketer of the year in Chicago at the Dan Kennedy super conference – an event attended by thousands of top marketers from all over the world.
2011 Marketer of the Year at renowned Millionaire Maker Mal Emery's Streetsmart business school.
2011 Gold Coast Young Entrepreneur of the year nominee.
In 2011 his companies' growth averaged 58% per annum during a recession. This would place Matt and his business in the BRW top 100 at position 57 – not bad for a high school dropout!
Also in 2011 he was named Smart Company's 29th fastest growing company, in their 50 growing companies list.
Built up several businesses and sold some them for multi-million dollar price tags.
High level marketer – has invested over $3,000,000 of his own money in advertising and marketing, so he know what does and does not work.
Retailer – owns and oversees his own retail stores.
Considerable staff management experience – having hired, fired, kept and managed over 272 staff.
Extensive importing experience – bringing in millions of dollars' worth of stock each year from China, Africa, Indonesia, Canada, America and Vietnam.
Business Coach – provides business coaching services to small businesses of all different types.
Street Savvy – within 12 months has selectively won multi-million dollar government contracts away from competitors who have been in business for over 20 years.
Founder of the quality tradies association the only trade association who focuses on helping trades build their business.
2013– invited by Mal emery to speak in front of his business school members on several occasion covering off on direct marketing and direct mail.
2013 – invited by our internet secrets to speak about direct marketing and direct marketing system.
2014 – invited to USA Texas to speak in front of 2000 of the world best and brightest marketers once again to show and tell how to build out and create and a profitable marketing system and profitable business.
Featured opportunities
1 day ago
Gazebo and Bali Hut Business in a Box
$39,900
Franchise New
Outdoor living is a lucrative industry when done right; after building my own Gazebo & Bali Hut business I together the Business in a Box to get into your own lucrative business quickly and easily.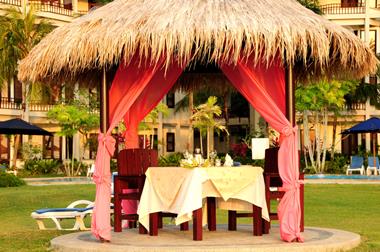 1 day ago
Gazebo and Bali Hut Business in a Box
$39,900
Franchise New
Outdoor living is a lucrative industry when done right; after building my own Gazebo & Bali Hut business I together the Business in a Box to get into your own lucrative business quickly and easily.