At Noodle Box we believe in the power of the mighty wok. To turn a humble kitchen into a fiery theatre. And transform the simplest of ingredients into a feast that's out of this world.
Inspired by the hawker food markets of Southeast Asia and armed with the mighty wok in all its sizzling hot and smoky glory, our wok chefs take market fresh ingredients and fire them up for that amazing wok-charred flavour, right before your eyes.
It's the taste of Southeast Asia in a box, ready when you are.
Noodle Box. Wok Inspired, Market Fresh
Today, Noodle Box restaurant numbers continue to grow, strengthening our presence in the Australian franchise sector. And while this growth has been fueled by continuous investments in our brand, our products and our systems, our success is due to the ongoing dedication and loyalty of our Franchise Partners.
Our Purpose at Noodle Box
To enable the aspirations and dreams of our Franchise Partners, by providing them with the best support we can and the security of a growing global brand
Why us
Being part of a fast-growing, global brand means you're always supported to Succeed. Our dedicated Franchise Support Centre is on hand to help you drive your business forward.
OPERATIONS
We'll assign you your own Business Development Manager (BDM) who will work with you regularly in a business building capacity to realize and action opportunities for sales growth, review performance and monitor operational standards.
MARKETING
To help you attract and retain as many hungry guests as possible, we'll promote your restaurant through rigorous local area marketing initiatives, loyalty programs, extensive national campaigns and an active social media presence.
TRAINING
We'll teach you everything you need to know about our products, systems and procedures through our comprehensive training program. Ongoing training is available via our innovative online platform, 'Noodle U'.
PRODUCT DEVELOPMENT & INNOVATION
At Noodle Box, continuous improvement is key. We're always creating new and exciting dishes in response to the ever-changing needs of our guests. Touchscreen kiosks give people the chance to build their own box and online ordering is also now available.
RESTAURANT DESIGN & BUILD
We secure and approve your new location then commence the design and build of the restaurant. Our Project Manager will handle everything, and only works with leading designers and specialty shop fitters to ensure our restaurants look great and are built to meet Noodle Box's high standards.
Featured opportunities
4 days ago
Noodle Box
$175,000 - $200,000
Franchise New
Noodle Box has been established in Australia for over 22 years, our success and growth is due to great franchise partner relationships and investment in our products, our brand, and our systems.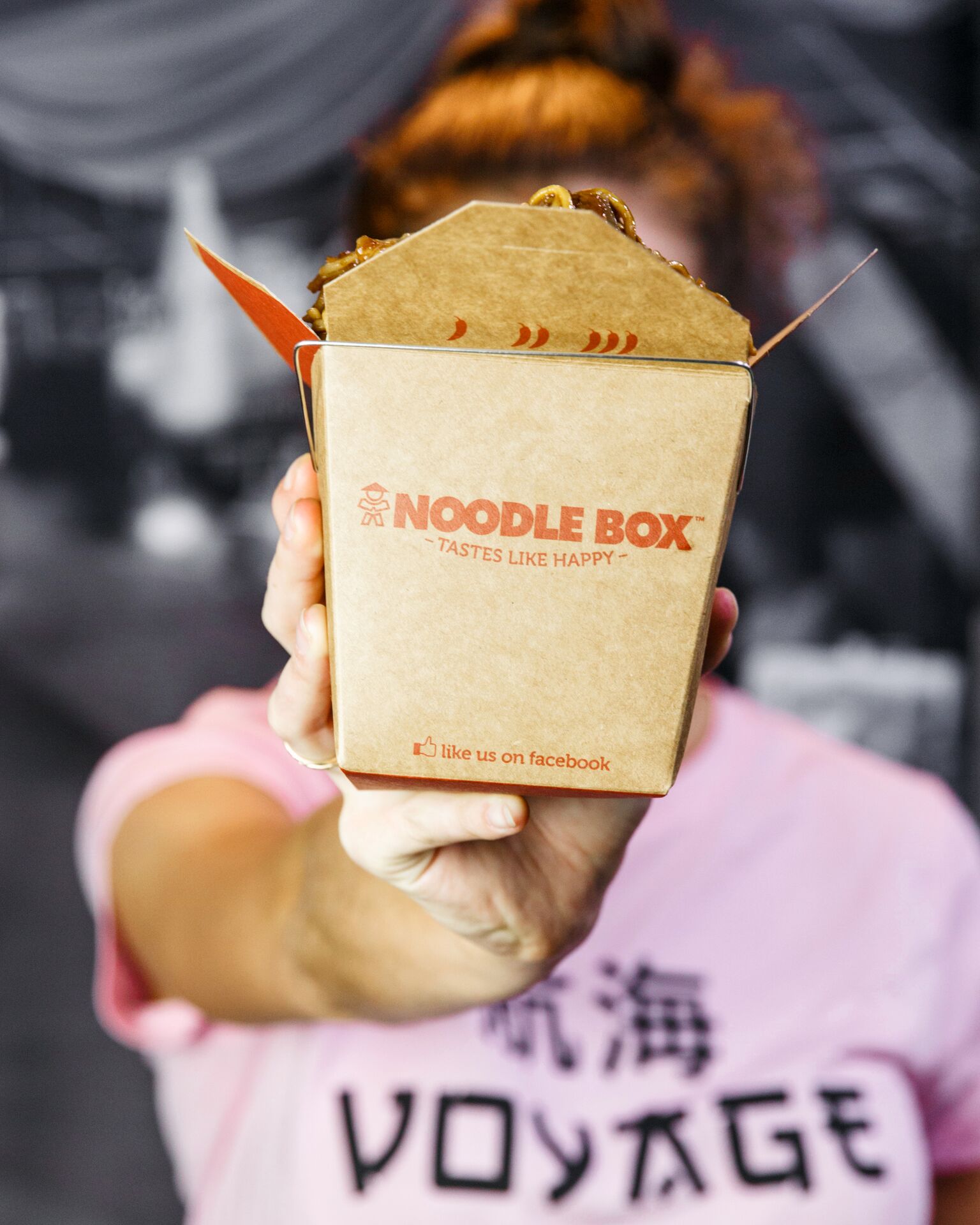 13 days ago
Noodle Box
$175,000 - $200,000 + SAV
Franchise New
We are looking for a business savvy and driven franchise partner to invest now in this opportunity. if you have motivation and passion and want to be in control of your future, enquire today.