About Mail Boxes Etc.
Established in 1980 in San Diego, California as Mail Boxes Etc. MBE is today comprised of over 1600 business service centres worldwide. We offer complete office services solutions for local businesses throughout Australia at one of our 32 national locations. Internationally our worldwide growth has been phenomenal, today there are Mail Boxes Etc. retail outlets in over 32 countries around the world.
Our trained and experienced team members provide expert consultation for every element of your communication project, including design, copying, printing, digital archiving, finishing, mailing services, oversized printing and promotional items.


Here's where the MBE franchise network stands today:
More than 1600+ centres operating in 32 countries
The number one postal & business services network in the world
32 centres operating in Australia
Over 30 years of steady growth
An MBE centre opens somewhere every week
Uniquely, MBE is not a single product franchise
Low start-up investment
Low staffing requirements
Attractive trading hours
High calibre clientele
What gives MBE the edge?
MBE is about family, integrity and trust. It is about loving what you do and if you are looking for a business that can make a difference in your community as well as in your life, then look no further than MBE.
Why us
Why do Customers Choose MBE?
At Mail Boxes Etc. we're committed to making businesses more successful. We want customers to get results. We
know small business and we know communications. We are committed to do what it takes to understand the specific needs of each customer, and tailor solutions for their individual requirements.
When customers partner with an MBE centre for their visual communications needs, they work with an owner-managed, locally based business, backed by a global network.
Mail Boxes Etc. team members work with customers to plan, produce and manage all aspects of their visual
communications – we are the vital connection that brings it all together. Solutions from MBE help customers
communicate more quickly, effectively and confidently.
While our business centres offer state-of-the-art resources and technology, we know that the bright, experienced and innovative team members found at every MBE location, are at the heart of effective communication. Our people are our vital connection in the communication process.
The Benefits of Becoming an MBE Franchisee:
Five day a week business model with friendly hours of operation
Unlimited prospects for business in your area
Work with professional clientele
Build great relationships with local businesses
Modest investment with low overhead and staffing requirements
Featured opportunities
6 days ago
Mail Boxes Etc.
$95,000 (Negotiable) + SAV
Franchise Resale
2,700+ Centres World Wide and growing Multi-Product/Income Stream Franchise 5 day a week Business Model Strategic Sales & Marketing program Continuous Improvement Training and Support Programs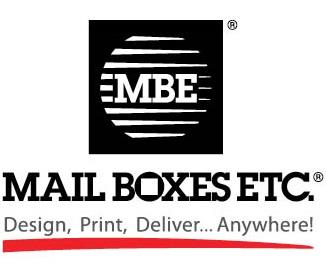 11 days ago
Mail Boxes Etc.
$125,000 - $170,000
Franchise New
5 day a week Business Model Multi-Product/Income Stream Franchise Internationally Recognised Brand Strategic Sales & Marketing program Continuous Improvement Training and Support Programs