Mad Mex is a growing fast casual restaurant franchise, trading in over 40 stores in Australia. Our vision for the business is to grow nationally and to share our unique Mexican food with hungry Mexican fans everywhere.
Mad Mex offers fresh and healthy inspired Mexican food served in a fun, passionate and high energy environment. Beyond the me-too Mexican restaurants and the sombrero-laden fast food joints, there is an authentic fast casual Mexican like no other.
Inspired by the energy, warmth and intensity of the country and the cuisine, Mad Mex delivers big-time on freshness, flavour, fun and sustainability to create a truly inspired food experience.
Mad Mex is about:
Fresh and authentic flavours with a Mad Mex twist
Delicious yet sustainable produce
Passionate and infectiously high energy people who love the Latin culture
A cool and vibrant environment.
Mad Mex is in business because they are on a mission to bring extraordinary Mexican food to ordinary everyday life. Mad Mex offers gourmet made-to-order burritos, tacos, nachos and quesadillas combined with Mexican beers and margaritas in a fast paced and vibrant environment. The menu is completely customisable, allowing customers to choose exactly what makes up their meal and tailoring it to their personal tastes and dietary requirements.
The brand is young, energetic and vibrant and this is mirrored in the store design, no sombreros, donkeys or other Mexican clichés. Innovations like a custom made Corona chandeliers make Mad Mex a fun place to be.
Why us
HOLA! WELCOME TO MAD MEX
You've found Australia's most exciting franchising opportunity…
In March 2012 Mad Mex customers voted us the Best Mexican in Australia in the Lifestyle Channel's "I Love Food Awards". We're looking for business partners right now so we can share the love with many more people for years to come.
The Mexican revolution has begun! Australia's two fastest growing retail categories are "Fast Casual" restaurants (Gourmet food served quickly) and "Mexican" food. Mad Mex has both and so much more. Strong financial returns, a committed and experienced franchising team, and just about the hottest food brand in Australia right now.
If you're looking for…
The fastest growing food category in Australia
An internationally proven business model
Robust systems and profits
A magnetic brand that customers love
Becoming an owner of a Mad Mex franchise is a straight forward process. The Mad Mex team have extensive experience in franchising and provide set up and ongoing support for franchisee's including store selection, fit out, staff hiring, training and marketing - all that is required to own a Mad Mex franchise.
Featured opportunities
16 days ago
Mad Mex - Fresh Mexican Grill
$380,000 - $450,000 + SAV
Franchise Resale
Exciting opportunity located in premier Tourist Centre. If you are looking for the right opportunity to join the fresh Mexican revolution, contact us today about becoming your own Head Honcho.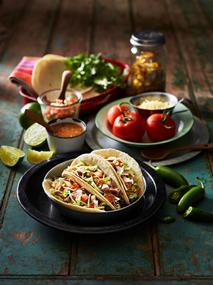 12 days ago
Mad Mex - Fresh Mexican Grill
P.O.A
Franchise Resale
We are seeking truly passionate "People People" who are a bit cheeky and capable of leading a team in delivering outstanding customer service and our delicious, fresh and healthy Baja Mexican food!