Have you dreamed of owning your own business but would like the comfort and knowledge of a winning franchise formula? Perhaps La Porchetta could be the opportunity you are looking for.

La Porchetta has restaurants across Australia and New Zealand, and we are looking for customer focused individuals, with a passion for the food and hospitality industry, to join us.
The first La Porchetta Restaurant was opened in 1985, when Italian born Rocky Pantaleo and Felice Nania took over a run-down pizza shop in Melbourne's Italian hub.

News of La Porchetta's great pizza, pasta and Italian-style menu, along with its atmosphere and great value, spread rapidly and soon it be became renowned as a special place to experience good food, love and a passion for life.

La Porchetta today is ever vibrant and continues to be part of the local community. Just as the kitchen is the centre of Italian family life, our restaurants celebrate that feeling of being at home – delicious food made from fresh ingredients, warm service, great value and a family heart.
Want to find out more?
Visit our website www.laporchetta.com
Featured opportunities
23 days ago
La Porchetta
$400,000 - $600,000
Franchise New
Australia's & New Zealands largest Italian family restaurant franchise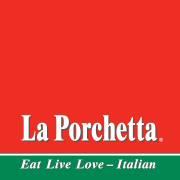 23 days ago
La Porchetta
$400,000 - $600,000
Franchise New
Australia's & New Zealands largest Italian family restaurant franchise