Just Cuts™ was the brainchild of Denis McFadden, who, back in 1982, owned a hairdressing salon with only six months until his lease ran out. Always one to make the most of every situation, he decided to run a promotion and offered all clients a "no appointment, $6 Style Cut" to boost business. The response was outstanding, and the idea of Just Cuts™ was born. The following year, the inaugural Just Cuts™ salon opened its door to the public.
In 1990, the first Just Cuts™ franchise opened in the suburb of Engadine, in the south of Sydney. And we've continued to expand ever since, with over 190 locations in Australia and New Zealand now open. That's an average of one new salon every six weeks! Just CutsTM has grown to be the largest hairdressing company in the southern hemisphere, and we perform over 80,000 Style Cuts™ cuts each week. We believe that this success comes down to our franchise model, which has been tried, tested and refined over the past 25 years of business.
In 2013, we answered the calls of our Clients and launched JUSTICE Professional™ – a range of salon quality, paraben free haircare and styling products available exclusively in all our salons at a competitive, affordable price. Our line has something for everyone, including every day shampoos and conditioners, anti-dandruff and dry scalp treatments, toning products, nourishing leave-in treatments and a range of hair styling waxes and sprays.
We scoured the globe for the finest ingredients on offer and have consulted with hair experts worldwide to create a line of products made by hairdressers, for our Clients, so they can now experience a professional salon finish from the comfort of their homes.
Why us
At Just CutsTM, it's all about you. We believe in making things easy, comfortable and convenient for all our Franchise Owners.
JUST SOME OF THE BENEFITS OF OWNING A JUST CUTSTM SALON
Enjoy the stability of fixed franchise fees
Become a part of an established home-grown brand with greater brand public awareness
Share a common pool of resources, ideas and information
Benefit from shared marketing costs
Increased flexibility and work/life balance
Grow your salon by tapping into an existing network of suppliers, Clients and contacts
Combine security with independence
Receive ongoing training and operational support
Save time, effort and money with the guidance of our marketing experts
Take time to work on your business, not just in it
Alternatively, there is the option of the Just Cuts™ kiosk salon which is designed to the same high standards of the Just Cuts™ salons is a fantastic opportunity for those looking to take the first step or the next step as a franchisee as well as a great opportunity for existing Just Cuts™ franchisees to expand. This is just another reason why Just Cuts™ continue to be the market leaders in the hairdressing industry.
WHAT ARE THE KEY BENEFITS OF OWNING A JUST CUTS™ KIOSK?
Create your own lifestyle from just $85,000
Fixed franchising fees and short term leases
Flexible finance options available
Less maintenance and upkeep
Only 49 sites available Australia wide
Business coaching and ongoing support
Exclusive access to professional retail brand, made in Europe
Positioned in prominent, high traffic flow areas in shopping centres
Featured opportunities
9 days ago
Just Cuts
$180,000 - $240,000
Franchise New
Become a part of the largest hairdressing network in the Southern Hemisphere with fixed franchise fees and uncapped earning potential at Harbour Town, Adelaide's Outlet Shopping Centre.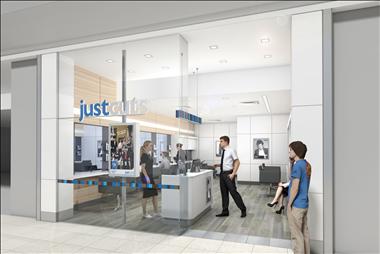 9 days ago
Just Cuts
$180,000 - $200,000
Franchise New
You don't have to be a hairdresser to own your very own Just Cuts. With fixed, flat fees your earning potential is not limited! Don't miss the chance be your own boss at Mornington Central.