Just Better Care is Australia's largest franchised provider of in-home care and support.
Each franchise recruits and manages qualified personnel to deliver a wide range of in-home services including aged, disability, in-home nursing, respite, home cleaning, companionship, transport, shopping, meal preparation and much more. Care can range from visits once, twice or more a week or daily through to live-in and 24 hour care
Just Better Care is positioned in the community care sector which is estimated to generate over $43b in revenue during 2016. With a projected growth rate of 6.4% per annum over the next 5 years, this business sector is driving the demand of people looking to receive care of all types in their own home.
Government funding in both disability and aged care sectors is changing, providing consumers with more choice and control over how their funding package will be utilized and who will provide the care. Just Better Care is positioned to take advantage of these changes by providing the best care experience in the marketplace.
Why us
About Just Better Care:
Just Better Care has been in operation since 2005. With offices across Australia, and part of the international Caring Brands International group, Just Better Care is Australia's largest franchised provider of in-home care with over 30 territories across Australia.
What we look for in a franchise business owner
Just Better Care is a unique business opportunity. Our typical Franchise Business Owner is progressive; goal orientated and takes pride in exceeding service standards
Having the skills to promote and sell your services is a key advantage and one that is ideally suited to our franchise system. Whilst industry experience is always a great starting point, we look to attract business minded entrepreneurs as a large component of operating a successful Just Better Care franchise is growing and managing the business, i.e. sales, business development and workforce management.
Available territories
Just Better Care franchise owners are granted a defined geographical territory through which they establish an office, recruit and train qualified staff to deliver services to consumers located within the territory. We currently have new territory opportunities in the following areas:-
Victoria
Northern New South Wales
Northern Queensland
South Australia
Western Australia
Northern Territory
Tasmania
Ongoing support, training and systems
The Just Better Care business system is driven by a combination of the latest computer and mobile device technologies. Our scheduling system allows franchisees to respond to enquiries, efficiently schedule delivery of services and then automatically monitor visitations. In addition, our online Business Operating, Quality Management and Learning Management systems are designed as group reference and training tools that provide easily accessible guidelines and resources covering all key areas of the business. Our systems are supported by dedicated Franchisor resources covering Human Resources, IT, Marketing, Compliance & Clinical and Operations.
Featured opportunities
1 hour ago
Just Better Care
P.O.A
Franchise New
Why open a Cafe when you can join a franchise sector that will see over 50+ years of industry growth. Learn about a multi billion dollar industry with Gov reforms enabling for profit opportunities.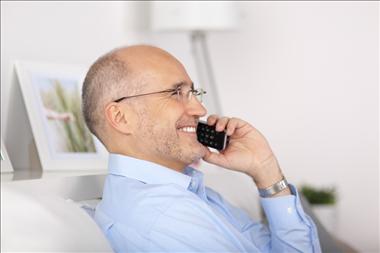 1 hour ago
Just Better Care
Perth, East Perth, South Perth & Mandurah-Bunbury |
Greater Perth
P.O.A
Franchise New
High demand in-home aged and disability care franchises available! Franchise owners are provided comprehensive training along with on-going operational support and dedicated marketing strategies.