Hairhouse Warehouse is Australia's largest retail hair care and beauty salons. Since the first store opened in 1992 at Knox City Shopping Centre in Victoria, Hairhouse Warehouse continues to set new benchmarks on systems, training and ongoing support.
Hairhouse Warehouse has grown to more than 140 salons Australia-wide. It now employs over 1500 qualified hairdressers and plans to expand to more than 250 stores in Australia and internationally over the next five years.
We are looking for Franchisees who have:
A drive to succeed, to operate their own business and to be a part of a brand that supports their growth.
An understanding of managing a team of people to achieve a common goal


What our Franchisees say:
"What really impressed us was that Hairhouse Warehouse really cared about us and did everything to help us succeed."
- Jim and Ann Marshall, Gateways WA Franchisee

What I love most about Hairhouse Warehouse is being surrounded by exceptionally talented staff, who shares my vision and goals for the success of the store. Being part of the family has also enabled me to find also that elusive balance between my professional and personal life, especially with a young family. I am forever grateful."
- Deb Doran, Forest Hill, VIC Franchisee

"Owning a Hairhouse Warehouse franchise has given me a great deal of joy and flexibility. I absolutely love what I do and what the brand represents."
- Diane Sharkey, Loganholme. QLD Franchisee
For more testimonials and Franchisee case studies select "Send me more information" under the Enquiry section.
Why us
When you buy a Hairhouse Warehouse franchise, it's not only the support you receive that will help you to succeed, but the sense and impression that you are joining a brand that has a rich culture, full of creativity and passion.
Hairhouse Warehouse is a brand name that's recognised around Australia and soon around the world, and more importantly a franchise model that is a proven success for its franchisees. The brand has continually seen yearly growth across Australia, and is driven to ensure this trend continues. Some of the things we do to support our franchisees.
Full leasing support, with an internal Leasing Agent to get the best deal possible.
In-house Store Design and Visual Merchandise teams to ensure you maximise your store floor space.
A full in-house Marketing and Creative Design team, delivering strong National Marketing campaigns.
A Buying team that negotiates the strongest margins in the industry for franchisees.
The opportunity to become a multi-store owner and grow your success.
Extensive training and support from a dedicated learning and development team of professionals that ensure support for you to build your business knowledge and continually upskill your team.
A Franchise Operations team that supports franchisees on an on-going basis with the growth of their business.
Some of our Awards:
2012 FCA Established Franchisor - National Finalist
2012 FCA Marketing Excellence - National Finalist
2012 Ernst and Young Australian Entrepreneur of the Year - Finalist
2011 FCA Franchisor of the Year Award – Winner
2011 FCA Corporate Social Responsibility Award – Winner
2011 FCA Marketing Excellence Award – Runner up
2011 BRW Most Successful Private Business of the Year Award - Winner
2010 FCA Multi Unit Franchisee of the Year Award – Winner, Tony Zoobi
2010 FCA Franchisor of the Year Award – Finalist
2010 FCA Marketing Excellence Award – Finalist
2010 BRW Excellence in Community Practices Award - Finalist
Featured opportunities
1 day ago
Hairhouse Warehouse
$160,000 + SAV
Franchise New
Hairhouse Warehouse are currently looking for a Franchisee to operate a brand new Store in Bacchus Marsh. NO hairdressing experience is required. Low Entry Cost with large incentive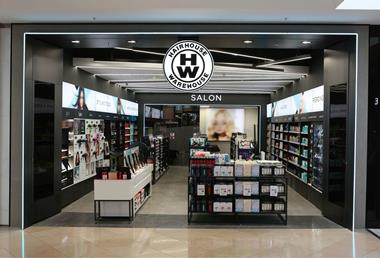 6 days ago
Hairhouse Warehouse
$399,000 + SAV
Franchise New
Hairhouse Warehouse are currently looking for a Franchisee to operate a brand new Store in Joondalup. NO hairdressing experience is required. All training and support is provided