Gutter-Vac is an innovative cleaning franchise using revolutionary vacuum equipment to quickly and effectively clean corporate and domestic gutters, roofs, ceiling spaces, rainwater tanks, storm water sumps and much more.
A revolutionary system in a booming industry, Gutter-Vac has revolutionised the way in which gutters are cleaned. Prior to Gutter-Vac there was only one way to effectively clean gutters, which was by hand. Warren Ballantyne, the owner and founder of Gutter-Vac, pioneered the first effective gutter vacuuming machine in 1995.
Gutter-Vac is now the largest gutter vacuum cleaning network in the world. The Gutter-Vac network includes 80+ franchises across 7 states and territories including Queensland, Victoria, New South Wales, ACT, South Australia, Western Australia and Tasmania. Gutter-Vac now has an international brand 'Outback GutterVac' based in Atlanta, Georgia, USA.
Gutter-Vac is a proven model that provides a lifestyle or entrepreneurial business with over 20 years experience. A Gutter-Vac franchise is an exciting and promising small business opportunity that is constructed upon a reliable foundation of simple, innovative and effective equipment, systems and procedures.
Contact us today for more information:
P: 07 3357 6270
E: franchiseenquiry@guttervac.com.au
Why us
Gutter-Vac Offers to its Franchisees:
Historical Track Record of Franchise Development and Support
Proprietary Equipment & Delivery of Services
Gutter-Vac uses equipment that is constructed exclusively for Gutter-Vac.
This, along with how we deliver and position our services, makes us unique in this Home Services category.
Developed Operational Procedures

Gutter-Vac is not new to franchising. Our document operational procedures and support program is not only in depth but essential in the successful operation of your Gutter-Vac franchise.
Back Office Support
Scheduling
Dispatching
Marketing
Efficiency Tracking
Billing & Invoicing
Customer Contact Systems
All In Real Time
Extensive Training on the Gutter-Vac Process

At Gutter-Vac we are committed to your success.
Our training program is top notch and our Australian franchisees support is rated in the top 10 franchisors for support and training.
Detailed Operations Manual
Operations
Systems
Human Resources
Sales
Safety
Office Set Up
Grand Opening
Gutter-Vac is a proud member of the Franchise Council of Australia, and has held a position on the Queensland Committee for over 6 years.
Featured opportunities
17 days ago
Gutter-Vac
$79,400
Franchise New
Do you like the sound of working outdoors and meeting new people all while making a great income for you and your family? Gutter-Vac Cranbourne is for sale.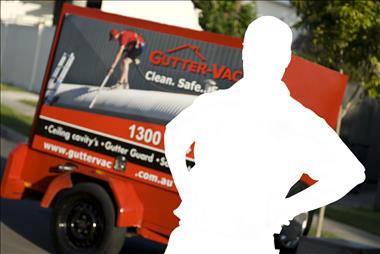 1 day ago
Gutter-Vac
$79,400
Franchise Resale
An exciting opportunity to purchase an established business with high-profit margins in the booming home services industry. Enjoy unlimited earning potential with this tremendous opportunity.