Fifo Capital – The Industry Leader in Alternative Business Finance.
Fifo Capital is the leading supplier of alternative finance to businesses in Australia. We are not a broker - we act like a mini bank and step in where most of the major banks can't help.
Created by innovative industry professionals who saw a gap in the market, Fifo Capital has assisted business by lending over a massive $1 Billion.
The key driver behind our success is undoubtedly the people. Our Business Partners provide extraordinary service to their clients receiving a NPS of +63% from our customers in 2017. The management team have all come with a pedigree in the SME lending industry and have a combined 100 years+ of experience behind them. This experience is directly in the SME lending space and not just ancillary business experience. For you to operate successfully in this space – the advice and systems you receive are critical.
Our target market is huge and expanding. With banks becoming increasingly focused on lending to the private mortgage market – the SME lending space is expanding rapidly – currently the opportunity stands at >$100m. Here's an interesting article from SmartCompany re the plight of businesses seeking finance in July 2015:
http://smartcompany.us1.list-manage1.com/track/click?u=d090dff785559d78e04443663&id=7d0fecaa51&e=813af830dd
There has never been a better Time to get on board with Fifo Capital.
There are a number of products to the Fifo Capital brand: Invoice Finance, Commercial Loans (Smart Loan) and Credit Repayment Plans (Flexi-Pay). The product mix is set to expand as the opportunities present themselves.
All of these products are tried and tested and drive huge returns to our franchisees.
We see our business more as a community of business professionals. It would be rare for you to hear the word "franchisee" we prefer to call each other "Business Partners".
You can use your own capital or our Investor capital and lend funds using our systems and processes. For bigger deals – we create internal syndicates which every business partner has the opportunity of investing in. Syndication is an exciting way to learn and be part of some dynamic lending scenarios.
Our invoice finance product is backed by insurance (which is optional) and this coupled with our robust systems keeps the risks extremely low. We are the only franchise system that has this risk protection tool.
We have a fully manned credit help desk who will guide you through every step of making your decisions.
So why Should I join Fifo Capital?
Award Winning Business Model
Be part of the Market Leader
Get out of the Rat-Race
Huge returns
Very low risk
Access to industry experts
Very low overheads
No stock, staff or premises
No Industry experience required
Flexible working environment
Best in class training and Support
Fifo Capital was awarded the 30th fastest growing company in 2013 by Smartcompany. It is THE ONLY franchise system where all the senior managers come with a pedigree in business finance – you are in very safe hands.
Why us
The success of most franchise systems depends on the credibility, commitment and experience of the people behind it. Some people have a great idea but have they actually lived and breathed what they are promoting?
At Fifo Capital the key operators have all come from very seasoned commercial finance backgrounds: most having worked in very senior positions in large banks or finance companies. There is a combined 100 years + of experience in the senior management team and what's more, everyone at manager level at Fifo is a shareholder in the business which locks in their focus and determination.
The leaders at Fifo have a huge level of experience and energy and that's what has driven a staggering $400m of loans to business!
The Market
The opportunity is huge. Banks are fixated on traditional forms of finance and they almost always insist on property security. There are numerous, safe ways to fund businesses without the need for hard security and that's where Fifo Capital fits in.
Skills Required
A successful franchisee requires 2 essential skills:
The ability to confidently market the Fifo Capital products in the business community and also to prospective clients
To have a cool head and work diligently with Fifo Capital's support team.
Featured opportunities
3 days ago
Fifo Capital
$49,500
Franchise New
Fifo Capital provides cash flow assistance to small businesses whilst giving a great lifestyle and an enviable work/life balance to its franchisees. No experience necessary, training provided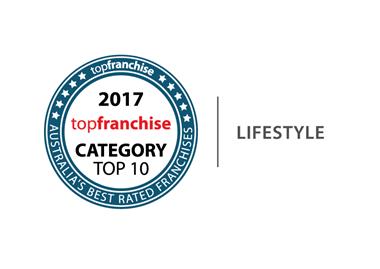 3 days ago
Fifo Capital
$49,500
Franchise New
Fifo Capital provides cash flow assistance to businesses whilst giving a great lifestyle and an enviable work/life balance to its Franchisees and Investors. No experience necessary, call today