Now in our third generation of family ownership, Ella Baché boasts the country's largest beauty franchise network and our products and services are available in over 150 salons nationwide.
There's no secret to our enduring success. Our brand reflects the traits Australians tend to value and admire most, like authenticity, curiosity, hard work and confidence. We're also a family – we take care of each other. As a franchise owner, you can expect the ongoing support and training you need to create the vibrant lifestyle you want.
What You Can Expect?
Be part of the most established and respected skincare brand in Australia.
Experience our proven franchise model.
Benefit from our ongoing commitment to product research, development and education.
Bring your salon to life with our in-house Interior design support.
We're by your side with ongoing marketing guidance, business development advice and training.
Own the only salon in your territory.
Endless opportunities to learn through Ella Baché College.
Are You One Of Us?
We're leaders in skincare products, salons and education in Australia because we attract leaders. Our business has always been based on understanding and respecting individuals, and it means we get the best out of our people. Every person in our extensive network is valued and recognised as being one of our most valuable assets.
While many of our franchise owners are qualified beauty therapists, many are not. What unifies them is a belief in our philosophy, a readiness to learn, and a desire to change their lifestyle. Does that sound like you?
Join the Ella Baché family and be part of an established, market leading skincare brand that is constantly evolving with new and innovative products, ideas and techniques.
Why us
How We'll Help You Grow
We'll give your salon a strong start and all the support it needs to thrive. Your success is our success, so we'll provide an array of market leading tools, resources and services to give you a boost wherever you need it.
1. Marketing Support
We help our franchisees leverage the strength of our brand, products and services with comprehensive marketing support, including: brand awareness campaigns, monthly promotional plans, localised marketing material, social media tool kits, cooperative advertising and generous rebate programs.
2. Virtual Salon Website
Virtual salons are personalised websites that allow customers to browse your menu of services, check out your special offers, book an appointment online and more. Salon owners are provided access to make live web updates, check user statistics and send e-newsletters directly to their subscribers list.
3. Media Centre
An easy to access online location for all franchisee services, online resources and business management tools, including manuals, advertising templates, image libraries, training videos and more.
4. Online Retailing
We provide a rebate to our salon owners for online sales and we also direct customers into salons post-purchase.
5. Recognition
We love to see beauty therapists, salon teams and salon owners glow with pride when they're recognised for their outstanding achievements as part of our national incentive programs. Our annual 'Ella Awards' is a glamorous event that applauds the performance of top salons and selects individuals in each state for their performance and commitment.
6. Business Benchmarking
Learn how fellow salon owners have managed similar circumstances and share your solutions to help your peers grow. These strategic alliances are offered formally (in group sessions) or one-on-one, if requested.
7. Annual Conference
Salon owners attend an annual conference to acquire business tools to improve your operational efficiency, ideas to inspire business development and opportunities for professional growth through networking.
8. Franchise Advisory Council
Communication is key to maintaining a healthy and constructive relationship with our salon owners. Through the Council, we actively seek out ways to improve the transfer of information and promote all the support that's available to you.
9. Training
You and your team will receive five days of training and coaching prior to your opening, and you will also receive ongoing support in your first two weeks from your business manager and field trainer. You and your team will also have access to regular training that focuses on each individual's needs to help your business perform at its best.
10. Education
The Ella Baché College of Skin & Beauty Therapy has been among the most highly respected education providers of its kind in the world for over 50 years. It is also an invaluable asset to our salon owners in fulfilling their salon staffing requirements.
11. Business Coaching
We provide you with a dedicated Business Development Manager to give you ongoing support and training, as well as business coaching, planning support and guidance of how to effectively market your salon.
Your targets will be easier to meet and your business will be easier to manage with their continued motivational support and advice.
12. Helping Your Appearance Match the Experience
From your shopfront, to your waiting area and treatment rooms, we guide you through the salon design process so your appearance matches the superior experience awaiting the customer inside. We also ensure that your site is compliant with all Australian standards and regulations
Featured opportunities
27 days ago
Ella Baché Beauty Salons
P.O.A
Franchise Resale
Join Ella Baché - Own & Manage this existing salon within Australia's largest beauty salon network. Join a respected brand, leaders in training and skincare that will help your business succeed.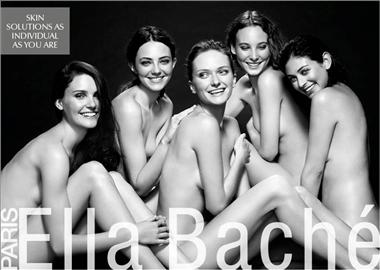 13 days ago
Ella Baché Beauty Salons
$120,000
Franchise Resale
Join Ella Baché - Own & Manage this existing store within Australia's largest beauty salon network. Join a respected brand, leaders in training and skincare that will help your business succeed.