Australian E-Commerce Is Growing 20% Every Year Making It The Fastest Growing Market Sector In The World… Become an E-Commerce Business Professional.
We would like to personally thank you for taking the time to find out more about becoming an Elite eCommerce Partner.
Do you love Amazon, Ebay or Alibaba? It is absolutely fantastic for Business too!
Offer a service to millions of Australians currently shopping online every day – Provide genuine value and enjoy true work satisfaction.
Full training and support - Training is provided by our Elite eCommerce Digital Online Specialists, business experts and existing Amazon store owners with ongoing support and guidance.
Earn great income through your Amazon, Ebay and Alibaba stores, plus local business agreements. Amazon is a proven business model with very strong growth opportunities.
Australian eCommerce Market Value will be $32.56 Billion by 2017
eCommerce is growing at 19.7% per annum in Australia
1 in 4 of all eCommerce transactions happen on Amazon globally
Be in front of a wave of publicity and position yourself in 2017 to benefit from the massive excitement of the opening of Amazon in Australia!
Amazon accounts for 43% of US online retail sales, they do grocery delivery too. There are recent articles in the Sydney Morning Herald, Melbourne Herald Sun, The Age and it's all over the news. Just type into Google - 'Amazon coming to Australia.'
100% Portable business - work from anywhere in the world!
Perfect for stay at home Mums or full time professionals.
Our goal is 100% Partner success
Put your professional skills to use in your own business.
Work part or full time from your home or office. Our ideal candidates are people who are driven, motivated, enjoy helping other people to succeed in business by offering a professional solution to shoppers, and those that appreciate the freedom and flexibility business ownership provides.
A good understanding of Amazon, Ebay or Alibaba is great, but not needed, and Networking skills are not required, but it is an added advantage. This is a really easy business to learn and run, we know of many Entrepreneurs who knew absolutely nothing and are now doing very well.
There are limited spots Australia Wide. If you are currently employed, retired or have been made redundant, Amazon could be the opportunity you are looking for. Stay at home Mums - this is brilliant for you too.
Access to all IP, marketing material, IT experts and coaching structures.
If you are interested in an innovative and worthwhile career, inquire today and take the next steps.
Why us
Why Partner with Elite E-Commerce?
Just type these words into Google - 'Amazon coming to Australia' and you will see exactly why you should be setting up a business with Amazon…
...it is the future of Online Shopping in Australia and there are hundreds of public articles to support your decision as to why you should do this. We believe that there is no other business better right now to build on the planet, the timing is absolutely perfect!
Elite eCommerce is an Australian company with drive and purpose, we guarantee your success. Our goal is to help create success for hundreds of Australians and their businesses, we are highly sort after as we have both International and local knowledge and expertise. Business owners are always looking for a competitive edge and identifying opportunities for business growth - you have found that with Elite eCommerce.
Many Australian's do not have an effective online business that actually produces an income. Of those that do have some sort of online presence such as a website or social media, a lot of them have not kept it up to date and it's a bit of a hobby for them. The percentage of Australians that do not have current online strategies in place that creates either a significant primary income or a handy secondary income is quite staggering.
The majority of people who do have these digital assets might find that they are out of date, and may not be relevant to their current circumstances, or they may have tried to create money online before and failed.
Even if they understand why these digital assets are of such critical importance, a lot of people are not keen to sit down with a professional online expert and learn how to actually make money online. They may not have a relationship with an online digital strategist or web master and are cautious about the costs involved. This opens the door to a massive opportunity for you, not only in your local area, but globally...the world loves Australian made products!
We are the Amazon experts; we have been part of an existing community of ordinary Australians now doing extraordinary things online. Our business experts have taught many who knew absolutely nothing about the business side of online shopping and now they are importing products from China, creating their own labels and have started creating a fantastic income for themselves and their family.
You may have other qualifications and existing networks that you have established over the years.
Training is provided to assist you in building your online stores primarily in Amazon, but we do teach everything there is to know about Ebay and Alibaba too as they go hand in hand. Once you have built one store then the sky's the limit as there is no reason why you couldn't own and run ten stores over time. We teach you about setting up your store, researching to find 'best sellers' and suppliers, barcoding, shipping, private labeling, importing, outsourcing to create efficiencies, and how to help the general public find you and their needs in your store, plus completion of documentation and analysis required. With us you have the opportunity to work full or part-time.
Our members are carefully screened and offer a professional standard and service to their customers.
What is required?
Anyone can open and run an Amazon, Ebay or Alibaba store, but most people are just playing around and not actually making any money. With the right education, guidance and mentoring you can really make a huge amount of money in this industry.
All that you need is the right mindset, motivation, drive and to be ambitious in creating the success you are looking for. Many people are happy to make an extra $500 per week, but then there are many who would like to building stores to create $10,000 per month, which is achievable with one store, and then ultimately striving to own ten stores and creating up to $100,000 per month long term.
This is real, thousands of people who have educated themselves globally are already reaping the rewards and getting paid huge amounts of money from the millions of online shoppers every single day. Why not become one of them? You deserve this!
It is, we believe, the perfect business. Low overheads, limited competitors offering a similar level of service and you can run the business from the convenience of your own home, office, car or anywhere you choose. Your business can even be run from a coffee shop, the beach or anywhere you can get access to wifi in the entire world, this business is 100% portable.
To find out more fill in your details and we will contact you shortly.
Featured opportunities
30 days ago
Elite E-Commerce
$8,700 - $20,000
Licence/Distribution
AMAZON is open in Australia! Professional Biz. No Hype. Proven Successful Packages. Reliable 6 months Personal Mentoring included. Join an Established Australian Company as a Licensee in Melbourne.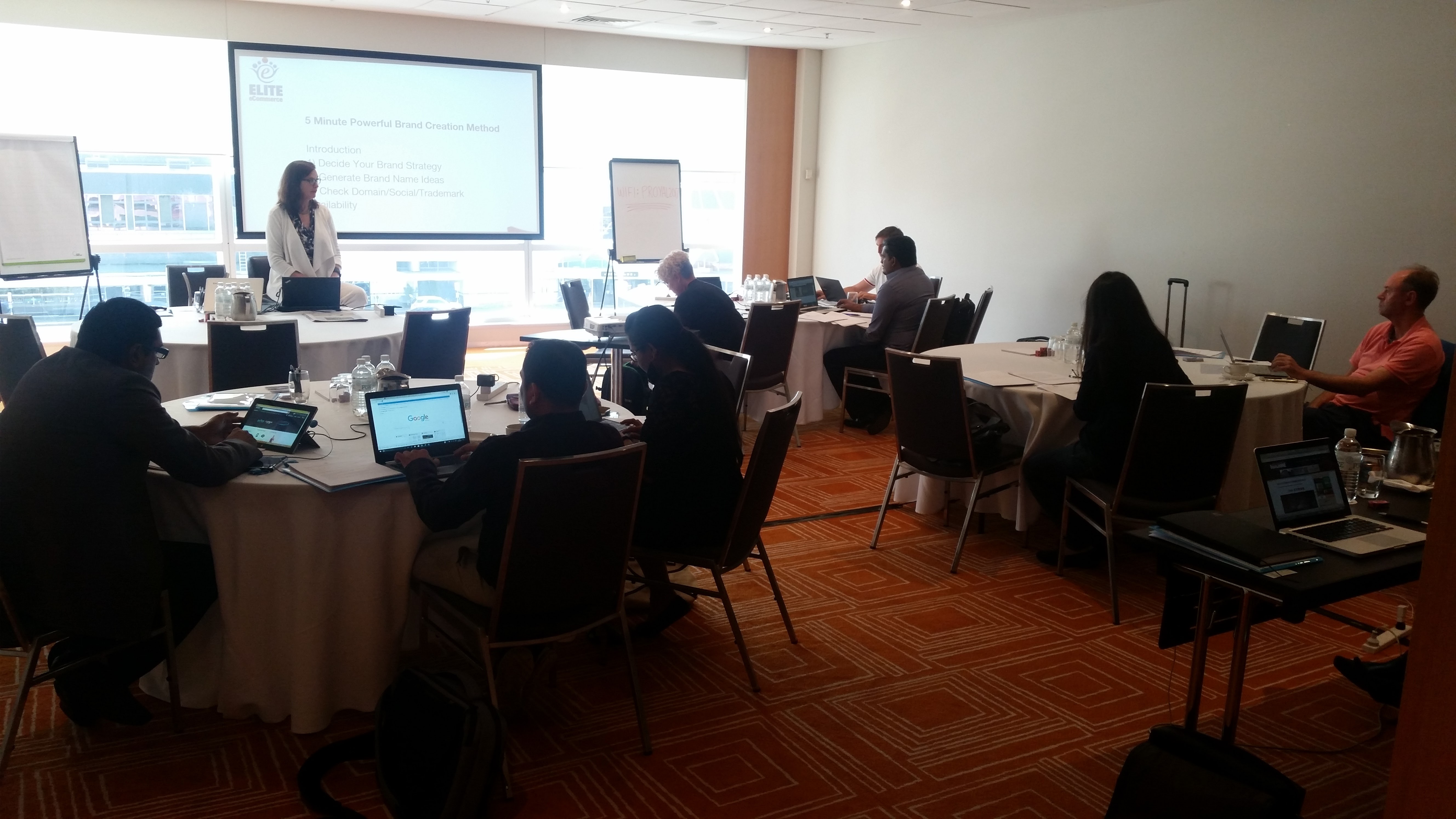 23 days ago
Elite E-Commerce
$8,700 - $20,000
Licence/Distribution
AMAZON is open in Australia! Professional Biz. No Hype. Proven Successful Packages. Reliable 6 months Personal Mentoring included. Join an Established Australian Company as a Licensee in Perth.