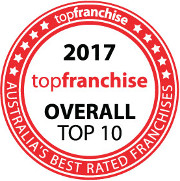 About Bridgestone Select
When you're weighing up the options of purchasing a franchise, one very important consideration is the power of the brand you're buying into. Having a global reputation as the tyre industry market leader, the Bridgestone brand is synonymous with quality products and being at the forefront of technology, innovation and continuous improvement.

With high-profile sponsorships such the Olympic Games, within Motorsport, golf and the general community, the Bridgestone brand is consistently at the top of the consumers' mind making it the most recognisable tyre brand with Australian customers.

It's this brand power that sets Bridgestone Select apart from other tyre franchise systems, and having that power behind you gives you a significant advantage.

We are Australia's largest franchised Tyre and Mechanical retail network with over 300 stores nationally.

Our franchisees benefit from the global strength of the Bridgestone brand, our comprehensive training, field and head office support, standardised retail systems and processes coupled with our extensive tyre product range to meet all your customer's needs.

What are we looking for from our franchisees? – a head for business , the desire to be part of a successful team, a commitment to exceptional customer service, a keen sense of community and a strong desire for success.

We have systems and processes that we know work, so excellence in retail execution and compliance are crucial.

It's this brand power that sets Bridgestone Select apart from other tyre franchise systems, and having that power behind you gives you a significant advantage.

So, if Bridgestone Select sounds like it could be for you please do not hesitate to contact us today
Why us
Why Bridgestone?
The Bridgestone Select difference
Being associated with the industry's strongest brand is a good start but if that brand is leveraged through a truly great franchise system, it becomes an unbeatable combination. We truly believe the Bridgestone Select franchise system is the best in the industry, with processes and systems honed over 30 years of retailing in Australia.
A core component of the success of Bridgestone Select is the ability to offer consumers a one-stop-shop for all their tyre and auto servicing needs. This allows our franchisees to improve customer loyalty and retention by engaging with their customers regularly throughout the year which generates additional revenue.
Joining Australia's Bridgestone Select network is like joining a family, with support and advice being shared freely. You could say it's the real secret of our success. Once you join you'll experience a level of support that's unparalleled among automotive franchises.
We have a maxim that 'our success only comes from your success', so we ensure our franchise training, marketing, promotions, research and product development is industry leading.
As Bridgestone is also a manufacturer, our ongoing levels of support are high but our fees are not. Our ongoing franchise fee of 3.5% is very low and we don't charge a separate marketing levy unlike many other franchise systems.
Featured opportunities
1 day ago
Bridgestone Australia
$250,000 - $300,000
Franchise New
Bridgestone is looking for prospective franchisees to partner with us in Mitchell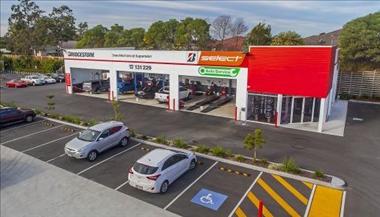 1 day ago
Bridgestone Australia
$250,000 - $300,000
Franchise New
Bridgestone is looking for prospective franchisees to partner with us in Mitchell