Appliance Tagging Services is an Australia-wide specialist in Electrical Safety Assessments and Testing & Reporting Management systems in accordance with AS/NZS 3760:2010. With expert knowledge of electrical safety ATS has been protecting Australians through Appliance testing and tagging for well over 10 years. Our extensive research into the latest appliance testing and tagging methods and equipment guarantee our team is the best equipped to maintain workplace safety and compliance in accordance with AS/NZS 3760:2003.
Being owned and operated by Electricians, we have expert knowledge of Electrical Safety requirements. Our franchisees are highly trained in all aspects of electrical safety and all of our testing practices adhere strictly to the Australian Standard AS/NZ 3760/2010 and, where applicable, to State specific electrical safety guidelines.
Appliance Tagging Services Pty Ltd was established in 2002 by Managing Director, Ainslie Allen as a result of increasing demand for electrical safety testing services and provides Australia-wide service in electrical safety testing and management and with the focus on safety in the workplace becoming more prominent, the demand for ATS is increasing every day.
In 2006 Appliance Tagging Services recruited its first franchisee in Melbourne's South Eastern suburbs and has since grown to 27 franchisees across 6 Australian States and Territories.
From its Melbourne base, ATS provides a national service to clients Australia wide via its network of highly trained, professional and efficient franchisees. ATS clients receive the benefits of the expertise of a national industry expert with the friendly local service of our franchisees.
Our franchisees use only the best state of the art equipment which enables ATS to provide fully interactive online reporting to its clients via a web based portal.
As one of the most awarded franchises in Australia, ATS has received recognition from the Franchise Council of Australia, BRW and Smart Company over the past three years. The electrical company is regularly awarded prizes by the National Electrical and Communications Association. As a member of the Franchise Council of Australia ATS maintains regular involvement with the Franchise community, ensuring that we keep abreast of changes and updates within the franchise sector.
Industry information
Every Australian State and Territory has O&HS legislation which details workplace health and safety standards designed to reduce work-related injury and illness.
These requirements are known as Duty of Care. Duty of Care requires everything 'reasonably practicable' to be done to protect the health and safety of others at the workplace. This duty is placed on all employers, their employees, and any others who have an influence on the hazards in a workplace.
In most States and Territories, the generally recognised AS/NZS 3760:2010 safety protocols are the safest, most convenient and cost effective method of ensuring workplace electrical safety available. This standard specifies in-service safety inspection and testing and retesting protocols and provides a cost effective approach to safety.
In some states however, specific electrical safety requirements are specified in legislation.
Why us
Join the ATS Franchise Network
ATS franchisees work from their home and conduct their testing and tagging business via a well-appointed, easily recognisable and distinctively sign-written vehicle. The vehicle is equipped with all the necessary equipment to ensure fast, efficient and safe work practices.
Franchisees require no prior electrical experience. Comprehensive on and off-site training in the Inspection, Testing and Tagging of portable electrical equipment in accordance with AS/NZS 3760:2010 is provided along with training on the associated OH&S regulations and all other ATS systems and services.
Access to the existing ATS client base enables franchisees to hit the ground running, whilst sales and marketing training covers all aspects of the ongoing sales and marketing of your ATS testing and tagging business. Training is also provided on managing customer expectations to ensure customer satisfaction.
Appliance Tagging Services franchisees have the following attributes:
Reliable and friendly
Customer service focused
Passionate about safety
Driven to succeed
Enthusiastic and eager to learn
Attention to detail
Easy-going and flexible with a "can-do" attitude
Able to work in a team/network
Enjoy meeting people
Willingness to follow guidelines and procedures
Well presented
Male or Female
Opportunities exist Australia wide to join ATS' growing network of highly trained appliance testing and tagging franchisees. No prior electrical experience is required, just a passion for safety & a commitment to your business.
Featured opportunities
2 days ago
Appliance Tagging Services
$52,000
Franchise New
Large territory. repeat customers, growing client base. No invoicing, no debt collecting, all reporting done for you. $52,000 plus gst, inc all training & equipment.+ $6500 for licencing Vehicle extra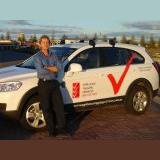 2 days ago
Appliance Tagging Services
$52,000
Franchise Resale
Are you looking for a secure franchise with repeat business? ATS service a large number of National contracts inc Aust Post and in Perth also have Murdoch University contract. $52,000 + gst + vehicle.