40 Years of Expertise
With over 40 years of success in the business, Amber has the expertise and industry knowledge to exceed service expectations and provide the latest innovative trends from Australia and overseas. If you're looking for indoor or outdoor wall and floor products... Amber has the answer.
We stock a huge range of top quality and on trend floor tiles, wall tiles, bathroom tiles, natural stone floors, stone pavers, outdoor tiles and pool pavers with matching bullnoses and accessories to meet any indoor or outdoor requirement.
Amber has been operating since 1973 when the company established in Sydney and was key in launching the huge home improvement industry to show people how to add style and value to their properties. Originally trading as a privately owned store structure, Amber expanded to become a franchise in 1996. We have since established a strong market presence, with 28 successful franchises spread across NSW, ACT and QLD.
Why us
The Amber Difference
Quality Exclusive Products
The Amber brand has been synonymous with quality hard flooring for many years.
Amber prides itself on sourcing quality products from the best overseas and local suppliers. Our wall and floor tiles, bathroom tiles, natural stone floors, stone pavers, outdoor tiles, pool pavers with matching bullnoses and accessories have all been selected from trusted manufacturers or suppliers to bring you the best quality and value price possible.
Many of our imported and local products are exclusive to Amber stores.
From elegant living areas to pavers for patios, pools and driveways, Amber has the styling answer for every space in the home, inside and out. From tiles to pavers, natural stone, mosaics, retaining walls, cladding and artificial grass... Amber has the answer.
Franchisee Support
Amber works closely with franchisees in all aspects of the business and provides support in the four key areas of brand, product, operation and business systems. Our operations support team work individually with franchisees to maximise their store success. As well as national buying, marketing and promotions, we assist individual franchisees with local marketing, product selection and ways to increase business growth.
Featured opportunities
18 hours ago
Amber Tiles
Narellan, Dundas, Marsden Park |
Sydney
$200,000 - $250,000
Franchise New
Become a retail franchisee with AMBER TILES. Synonymous with quality hard flooring, service & innovation in home improvement for over 40 years. You have an opportunity to set up a new shop in Sydney.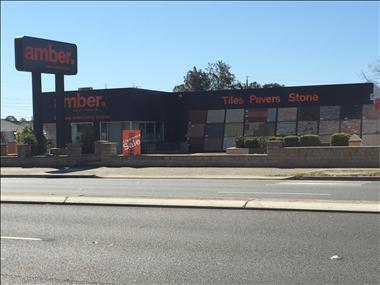 3 days ago
Amber Tiles
$250,000 + SAV
Franchise Resale
Become a retail franchisee with AMBER TILES. Synonymous with quality hard flooring, service & innovation in home improvement for over 40 years. Your opportunity to purchase an existing store in Sydney