Summary
Become a workplace safety product specialist. We give you extensive training and support to start building an exciting new career in workplace safety.
Location Details
Brisbane South
Southern suburbs of Brisbane. Key suburbs include: Mount Gravatt, Beenleigh, Underwood, Springwood & Loganholme.
Marketing support
Our national marketing strategy is all about the brand's position as an 'industrial distribution business specialising in safety'. You get professional marketing material for use in local, regional and national marketing campaigns, including:

• Full-colour product catalogue: 120+ page 'magazine style' publication – our high-performing local market lead generation tool
• Web site with on-line ordering and personalised customer logins
• In-house graphic design of your local marketing material
• Local marketing plan development help
Training provided
Our comprehensive training and ongoing support program prepares you to approach your customers with confidence.

• Initial 3-week course held prior to business start includes sales & marketing, safety subjects, and business management
• On-going completion of interactive self-paced learning modules via intranet available 24/7
• Regular field training with the National Support Office staff

Our national suppliers are also enlisted to provide product-specific training for you and your staff.
Skills
SafetyQuip is at heart an industrial distribution business with a focus on safety. While experience in industrial safety would be an advantage it's NOT a requirement. We teach you what you need to know and our training program is second to none.

So even though you don't need a background in workplace safety, but you do need to be:

• Self-motivated and results driven
• Outgoing and personable
• Confident in your sales and customer service skills
• Comfortable managing people
• A hands-on manager
Length of Agreement
The buyer will be offered a full 5 + 5 + 5 year term – not just balance of term as in many franchise systems.
About the Opportunity
SafetyQuip is a B2B franchise model. We sell and distribute workplace safety products to our primary customer base of small to medium-sized businesses throughout the NSW Central Coast region.

No safety industry experience is required. We provide you with comprehensive training and unrivalled support.

SafetyQuip's B2B franchise structure allows you to maintain regular business hours and have weekends and public holidays off.

The SafetyQuip franchise model is designed for 2-person operation at the start of the business. Current franchisees consist of husband/wife teams, a parent/child team and groups of business partners.

Our safety product range includes items like workwear, footwear, protective clothing, safety eyewear, protective head gear, respiratory equipment, earmuffs and earplugs, height safety equipment, fire extinguishers, emergency & safety lighting, traffic equipment and signage. The list goes on and on with top brands and suppliers.

We go to great lengths to be there for you when you need help and have established four primary franchisee-to-franchisor support conduits:

• Telephone - when it's urgent
• Intranet – available 24/7 - when it's not immediately pressing
• Remote Terminal Communication – where we can connect to your computer
• National Support Office staff field visits

Existing franchisees have also proved exceptionally willing to help each other.

Why Choose SafetyQuip?

As a SafetyQuip franchisee you get…

• A defined geographic territory in which to operate
• Stage-growth plan focused on capital gain
• Business-to-business franchise with family-friendly lifestyle
• Recession resistant product and target-industry mix
• Unique purpose-built business management software
• Comprehensive training

Take the First Step
If you're looking to buy a franchise that can offer…

• Good earning potential and ROI
• Comprehensive training and unrivalled support
• Work/lifestyle balance

then look no further. Submit an enquiry directly to SafetyQuip for more information.
Year Business Established
1992
Year Franchising Commenced
2002
History
Gary Shearer started the first SafetyQuip on Queensland's Sunshine Coast in 1992. The business grew from a single sales van working from a home garage into a thriving, high-tech safety centre with mobile reach, offering a huge range of the best brands from top suppliers.

Today Gary is still at the helm of SafetyQuip where he's committed to the success of each individual franchisee by ensuring SafetyQuip stays ahead of the curve in Australian best practice, IT, and franchisee support staff.
Awards
BRW Fast Franchise 2010, 2011, 2012
FCA Runner Up Franchisee of the Year Queensland 2011
FCA Franchisee of the Year South Australia 2010
FCA Runner Up Franchisee of the Year South Australia 2008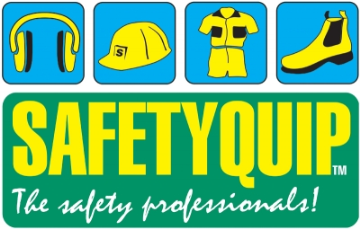 Find out more at the SafetyQuip Franchise Information page