Summary
Seeking new businesses to join the Vodafone Independent Dealer Channel (IDC) l Maintain control & flexibility of your own business whilst selling our products & services in a non-exclusive environment
Location Details
We are looking at opportunities nationwide. If you have a location that you've identified as an opportunity to open a store, you may be able to do this within the Independent Dealer Channel, subject to Vodafone's approval.
Marketing support
In addition to the benefits of a non-exclusive relationship with one of the world's leading telecommunications brands, our partners enjoy the benefits from the on-going support of a dedicated Vodafone team focused on helping you make your business a success.

This support includes assistance with strategic business planning and formulation of targeted local area marketing campaigns and sales initiatives to establish your store's presence in your local area.

Training provided
Vodafone will provide face-to-face and on-line training programs for you and your staff. Also, a dedicated Partner Area Manager will help guide you to achieve your growth and business development goals.
Skills
Successful businesses within our channel have;
• A team that is passionate about sales and customer experience
• Strong link to local communities
• A focus on developing and rewarding their team
• Local area marketing strategies
• The experience and understanding on what it takes to run a profitable business.
• Know how to maximise and over-achieve sales across all KPIs.

Length of Agreement
The Vodafone Non-Exclusive Partner Agreement is a rolling agreement. The agreement is not a franchise agreement and you will not incur the cost of franchise fees or ongoing royalty payments.
About the Opportunity
Why Vodafone Australia?

We provide our services to more than five million people across Australia. As a Vodafone Independent Dealer Partner, you'll enjoy the benefits of an non- exclusive relationship with one of the world's leading Telco brands.
The Independent Dealer Channel offers the opportunity to sell Vodafone products and services in a non-exclusive environment, whilst maintaining the control and flexibility of your own Telco business selling other products & services.

We will provide you the support and knowledge to make selling all Vodafone products & services successful in your new or existing retail business. This provides the owner to have all the benefits of selling Vodafone, whilst maintaining the flexibility of having additional revenue streams.
How it works

What we expect from you:

As a Vodafone Partner, you will have access to both Consumer and Business products and services (Post pay Handset, Mobile Broadband, Prepay products). Your objective will be to drive incremental growth in your sales across all KPIs and provide excellent customer service to your customers.

What you get:

Remuneration includes generous commission payments with upfront and trailing commissions, and an exciting bonus payment program. There are also other revenue opportunities with sales of Prepay products.

What others say:

What is the most rewarding aspect of being a Vodafone IDC dealer?

Vodafone is the largest global telecommunications carrier in Australia & is an integral part of my business which is phenomenal! Not only does it allow my team to offer all of Vodafone`s fantastic products & services to my customers, but it adds a substantial revenue stream to my business. Thank you Vodafone!

What is it like to be part of the world's largest Telco brand?
Simply being part of the largest global carrier in Australia, who is completely focussed around its customers & partners. We love being part of the Vodafone family!

We are looking at opening stores in the following states in both metro and regional areas so this could be the perfect opportunity for you:

QLD
WA
SA
VIC
ACT
NSW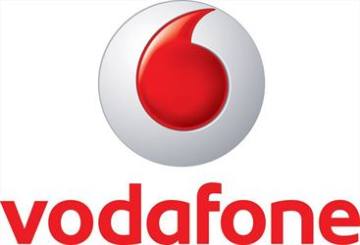 Find out more at the Vodafone Australia Licensing & Distribution Information page