Summary
VIP Lighting is NZ's leader in providing lighting and electrical maintenance to notable retail chains nationwide. These seperate franchises include many existing clients in both North & South Auckland
Marketing Fees
5% of gross
Location Details
Auckland and the surrounding areas are devided into 2 seperate Franchises both with very large territories and each with a substantial exisitng customer base. VIP Lighting services all the major retail centres in NZ with multiple clients per centre.
Marketing support
VIP Lighting's franchisees benefit from extensive marketing and business development campaigns driven from Head Office.

The National Marketing & Development Manager deals directly with the head offices for large multi-location retail chains and commercial partners that benefit all the VIP Franchisees throughout NZ & AUS. We work with you to grow your territory.

VIP Lighting includes a comprehensive website, social media strategy, uniforms, brochures, business cards, branding for vehicles and customised digital documents.
Training provided
As a VIP Lighting franchisee you will receive extensive support and training to seemlessly become part of our successful and simple business model. We work with our franchisees on a daily basis with a support team at head office ready to help.

Training will take place with:
- 3 x days at VIP Lighting Head Office
- 2 x days observing in the field with a Brisbane franchisee
- 5 x days onsite training in your territory

Training topics include:
- General Business Model
- PDA system / Job Booking
- Globe/Lamp Training

Skills
VIP Lighting is always on the lookout for talented people to join the team.

Qualifications:
- A-Grade Electricians License
- Contractors License (preferred)
- New Zealand Driver's License
- Test & Tag Certification (optional advantage)
- Certificate II in Fire Protection, Inspections and Testing (optional advantage)
- Exit / Emergency / RCD Testing (optional advantage)

General:
- Good communication and people skills
- Sound business sense
- 5 day / 40 hours per week
- Basic lighting knowledge / globe replacemen
Length of Agreement
3 x 5 Years Terms / Ongoing
About the Opportunity
Both of VIP Lighting's North and South Franchise territories are large diverse areas that incorporates many established retail centres and commercial premises currently being serviced by VIP Lighting. We are now seeking someone to take ownership of the area and work with us to drive further growth.

Established in 1995 VIP Lighting now services over 10,000 client sites across NZ & AUS. The majority of our customers are large national retail chains where lighting is of extreme importance to properly showcase their products. VIP Lighting manages all of the globe replacement, lighting, and electrical work in these client sites. As a franchisee you will have an instant customer base, with jobs already in place. All we need from you is to be ready to hit the ground running!

The same applies to our commercial clients. We offer large scale office building tenants a scheduled sweep of their premises and create a cycle of ongoing work.

Alongside this we also provide Essential Maintenance Services including Exit & Emergency Light Testing, Appliance Test & Tag, RCD Testing and Fire Extinguisher testing. Our dedicated EMS Account Manager schedules and monitors all work according to the 6 and 12 monthly testing schedules.

There are also many new and evolving opportunities in the lighting industry you can be a part of such as LED conversion. VIP Lighting is a trusted name for companies looking to make the switch to LED and our company is in demand due to our experience and expertise when it comes to energy saving solutions.

Why our clients choose VIP Lighting?
- Trusted for over 20 years
- A central point of contact for clients
- No call out fees / Simplified accounts
- Quality service

Why YOU should choose VIP Lighting?
- Large existng client base
- Instant work load for your territory
- Every day is different
- Work from home / No need to rent an office
- Head Office handles chasing debt, invoicing, stock ordering...no paper work!
- Bulk buying power for low stock prices
- A great team and a track record of success!

We will work closely with you to maximize your territory gaining new customers on top of the exisitng established ones. VIP Lighting will build the value of your business and investment by working together as a team with a common goal of mutual success.

VIP Lighting has core values of honesty, integrity and un-paralleled customer service.

For more information about the VIP Lighting Franchise process for Auckland be sure to visit our website www.viplighting.com.au

Year Business Established
1995
Year Franchising Commenced
2003
History
VIP Lighting was established in 1995 and from its humble beginnings has grown into Australia and New Zealand's largest national lighting maintenance company. Our valued customers both large and small cover numerous industries nationwide including retail, commercial, government, banking and professional services.

Over 20 years VIP Lighting has built the premier network of field technicians. In 2003 we completed the Franchise Code requirements enabling others to join our unique business model and become part of the VIP Lighting family.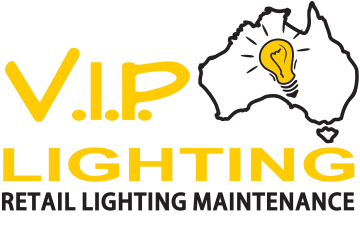 Find out more at the VIP Lighting Franchise Information page