Summary
Noodle Box was built on a deep love of food, culture and family. With over 25 years & 90+ restaurants we have led the way in bringing vibrant Asian flavours to Aussies everywhere across Australia.
Marketing Fees
3% of gross
Location Details
Craigieburn, Croydon, Mitcham
Our development team has a list of great loctaions that have been identified using detailed demographic data to determine suitability. Our loctaions are ideally in high profile, high density busy retail strips or inline supermarket centres.


Marketing support
Great brands are strengthened by great marketing, so to help attract, retain, and delight our customers Noodle Box marketing plays an integral role. Our experienced and dedicated team are on hand to promote and drive sales in your Noodle Box restaurant using a range of proven and innovative marketing tactics.
Training provided
All new franchise partners are required to complete a specifically designed comprehensive 6 week induction and training program. Each franchise partner is trained by experienced support centre team members and the program covers food preparation, customer service, cash management, advertising, promotions and store opening and closing procedures to name a few.

The training provides a blend of theory and hands-on instore experience, allowing you to build your skills and learn how to operate the most effective and efficient business.
Skills
Noodle Box franchise partners come from a range of backgrounds with diverse knowledge and skills.

Whilst previous experience in hospitality or managing a retail business is a great advantage and the preferred way to becoming a Franchise Partner, our extensive training program and years of experience will support you across all facets of the business.
Length of Agreement
A Noodle Box franchise agreement is granted for a term of seven (7) years with additional options available.

You can of course sell you franchsie to an approved purchasor at anytime during your agreement term
About the Opportunity
We're famous
Most people know of and have experienced Noodle Box. The brand is easily recognisable and stands on its own in the busy retail food sector. The brand has been Australia for over 25 years and has a wealth of history, experience, knowledge and expertise in franchising.

We're innovative.
Our restaurants tick all the boxes in contemporary design and technology. Each Noodle Box is unique, built to showcase the impressive theatrics in our open-style kitchens, fresh ingredients and made to order dishes.

We're supportive.
We don't box you into a boring, basic business model. We set our Franchise Partners up for success by providing established, proven business systems and a range of support services (covering training, operations, marketing, legal, finance and more).

We're prominent.
Noodle Box is committed to effective and strategic marketing that promotes the brand as a whole and individual restaurants on a local level. As well as regularly running national campaigns, we provide franchise partners with strong support in delivering the brand to their local area through targeted marketing initiatives.

We're mobile.
Recognising that food delivery was a rapidly growing market, we were amongst the first to engage with UberEats, Menulog, DoorDash and Deliveroo and establish strong, long-term partnerships. Because of this initiative we now reach more customers and delivery services are available at all Noodle Box restaurants.


Year Business Established
1996
Year Franchising Commenced
2002
History
Noodle Box was created by two adventurous young Aussies after they stumbled into a hawker market in Southeast Asia. They were instantly inspired by the fiery theatre of the kitchens, the aromas of spices, flavours of sauces and the market fresh ingredients on display. The two friends decided to deliver that same thrilling experience packaged in the now symbolic "Noodle Box" to Australians back home and the first Noodle Box was opened on Chapel Street in Melbourne in 1996.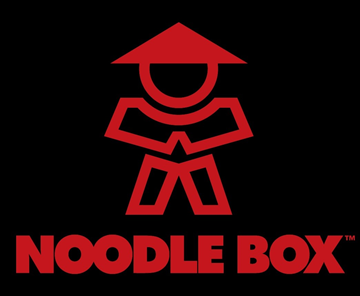 Find out more at the Noodle Box Franchise Information page