Summary
Join the Tile Rescue family and start living your dream! Our best Tile Rescue Franchisees grossed over $200K with our group averaging $140K. Right now Tile Rescues services are in huge demand!
Location Details
Exclusive territories are available in the Sydney metropolitan area right NOW!
Marketing support
The support team at Tile Rescue are there with you for the duration of your business to guide you in all things marketing!
Training provided
Two weeks comprehensive training is included in start up fee. Regular field visits are scheduled annually and regular training sessions are provided at the Tile Rescue Centre of Excellence.
Skills
You are not required to have tiling experience. We will teach you everything you need to know about the Tile Rescue services. However, we do recommend you have a handyman, mechanical or building trade background.
Length of Agreement
5 years with an option to renew.
About the Opportunity
Tile Rescue Pty Limited – Solutions for Tiles and Grout Maintenance.

Bill Hyde started this concept back in 1992 and now as a product of his procedures and innovations Tile Rescue is Australia's No.1 Tile and Grout Maintenance Company.

With our extensive range of services our competitors fade into insignificance. Since 2006, we have developed a successful franchising system providing administrative and 24/7 technical support for our Franchisees. Tile Rescue currently has 40 Franchisees across NSW, QLD, VIC & SA which confirms the proof of our success.

We offer a unique range of services including tile regrouting, tile cleaning, tile sealing and recolouring of grout, stone rejuvenation and anti-slip treatments. We also specialise in the application of epoxy grout and more.

Tile Rescue services an extensive client base including property and strata management, property sales, facility managers, retirement villages, building inspectors, plumbers, builders, pest inspectors, hospitals and shopping centres and the list goes on. Don't forget Mr & Mrs Jones! The opportunities are endless when it comes to tile and grout maintenance.

Tile Rescue offers you a:-

* Low Initial Fee
* Fixed Ongoing Fees
* Flexible Work Schedule
* Large Exclusive Territories
* Complete Business & Technical Equipment
* Comprehensive Hands-on & Theory Training
* Complete Ongoing Business & Technical Support
* A full range of Tile Rescue branded technical products
* A full range of Tile Rescue retail branded products to onsell to your customers

Together with:-

* Customised online customer management system "RescueHub" for quoting and invoicing
* Statistical & Effectiveness Reporting
* Website Optimisation making as a strong competitor
* 24/7 Technical Support

The Tile Rescue investment provides you with a complete business system. Our proven business model paves the way for you to generate an immediate income. Run a successful business for yourself not by yourself!
Year Business Established
2006
Year Franchising Commenced
2006
History
Bill Hyde, Director of Tile Rescue, has been in the Tile Maintenance industry for over 30 years. During his time he has revolutionised all methods of tile and grout maintenance. Since 1993, Bill has operated companies such as Regrout Service, Total TileCare and now Tile Rescue Pty Ltd and Tile Rescue Products Pty Ltd. Bill carries a wealth of knowledge with regard to all tile and grout solutions and has created and implemented systems, both technical and administrative, which has proven to be a great combination for the success of the business.
Awards
Finalists in the 2017 Australian Small Business Champion Awards in Business of the Year and Business of the Decade categories. Finalists in the 2016 BEC Hunter Awards - Specialised Services and Business of the Year categories.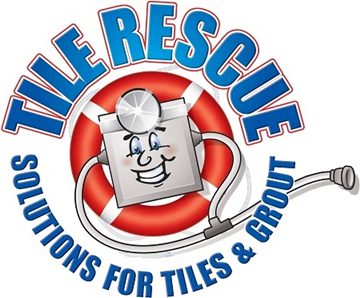 Find out more at the Tile Rescue Franchise Information page