Summary
Yia Sou! Hello! The Yiros Shop franchise opportunity in Brisbane! The Yiros Shop brings you a new age of fast, fresh and authentic Greek foods filled with delicious tastes and flavours. Enquire now!
Location Details
Brisbane is the capital city of Queensland and known for the famous Story Bridge, spectacular local beaches and is only a short drive to Surfers Paradise. It's also a popular stopover destination for all visitors to the iconic Great Barrier Reef.
Marketing support
You will receive local marketing support and collateral, as well as digital marketing strategies and evolving management systems.
Training provided
Franchisees will be personally mentored by The Yiros Shop founder, Nicholas Mitrossilis. As a franchisee, you will receive lots of support from the Head Office so that you have more time to immerse yourself into the community and focus on growing your business. You will also receive financial software training and ongoing support.

The Yiros Shop business model has been designed to be simple and easy-to-run. Franchisees will receive approximately 4-6 weeks of initial training to help get the ball rolling.
Skills
Do you have a passion for quality food and a heart for hospitality? Do you have strong leadership skills and love to get hands-on? We are looking for enthusiastic and dedicated Franchisee's to join our growing Greek family.
About the Opportunity
Yia Sou! Hello! Welcome to The Yiros Shop!

The Yiros Shop brings you a new age of fast, fresh and authentic Greek foods and dishes filled with traditional and delicious tastes and flavours. Our stores always have a fun, chilled out atmosphere for our customers and we cater for 50/50 eat-in and takeaway.

The Yiros Shop is home to Brisbane's most iconic and authentic Greek eats. Founded in January 2015 with the first location in the notable James Street, Fortitude Valley, Queensland. The family-owned business set out to bring traditional Greek Yiros and other tasty Greek delights to its neighbouring areas.

After the quick successes of the first store, The Yiros Shop expanded into other popular Brisbane destinations feeding travellers near and far with a true taste of authentic Greek food. Current locations include; Newmarket, Cannon Hill, South Brisbane, Capalaba and Fortitude Valley.

The Yiros Shop idea was inspired and born by the lack of quality Greek takeaway opportunity restaurants of its kind. It was The Yiros Shop founder, Nicholas Mitrossilis's vision and goal to create a Greek food paradise for all Brisbane locals and take them on a flavoursome journey with Greece-equivalent Yiros and speciality foods.

It didn't take long for people to realise it was not just an ordinary kebab. Yiros; comes from the traditional Greek word Gyros; a Greek dish with fluffy fresh pita bread lightly scorched on the grill then filled with juicy marinated lamb, pork or chicken, tomato, red onion, parsley, tzatziki and chips; all wrapped up into one taste tingling sensation.

Hallou… is it mi you're looking for?

With five existing restaurants in Queensland, the team at The Yiros Shop offer a supportive and extensive onboarding and training service like no other. Franchisees will be personally mentored by The Yiros Shop founder Nicholas Mitrossilis, who is keen to share his knowledge and experience that he has gained from starting a business from a young age.

Key franchisee benefits include:
-A popular brand and loyal customers
-Niche market
-Innovative franchise opportunity
-Ongoing support and training
-Mentoring from The Yiros Shop founder
-Strong marketing assistance
-A simple and easy-to-run business model
Year Business Established
2015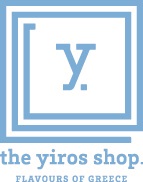 Find out more at the The Yiros Shop Franchise Information page