Summary
The Source Bulk Foods is offering an exciting opportunity to open a new franchise store in Mt Hawthorn. We're looking for Franchise Partners who share a vision of healthy living for healthy profits.
Marketing support
Ongoing support for local area marketing as well as national promotions.
Training provided
Comprehensive initial and ongoing training in all aspects including store operations, management, and local area marketing from our experienced Franchisor Support Team.
Skills
We are looking for partners who:
- Are ethical in their approach to success
- Have a desire to become an integral part of their community
- Have a passion for helping and educating people
- Love healthy living and enjoy the benefits of whole foods
- Are able to communicate effectively to achieve a common purpose
- Can manage people professionally and work well with a team
- Have an ambition to succeed in all facets of their lives
- Can work within a system that supports success
About the Opportunity
The Source Bulk Foods has developed a revolution in retailing by offering an extensive product mix (over 500 lines) of whole foods that have minimal processing and no pre-packaging. Most of our products are organic/ chemical free/ non-GMO or natural. The extensive range of food and grocery items are presented in simple yet stylish bulk bins that allow customers to choose their products easily and buy as much or as little as they need.

Our highly interactive retail experience is fun, exciting and nostalgic, like "the good old days". Customers are encouraged to bring in their own containers for refilling, enticed to mill their own flour, blend their own nut butters and pull their own honey.

We offer franchise applicants a 10 Step Discovery Process that enables them to fully appreciate what our franchise is all about and why it is so successful. The discovery journey includes both hands on store experiences and substantial data packages to support franchise applicants in undertaking their due diligence and seek the relevant professional advice. The franchise term, royalties and group advertising contributions will be provided as part of the discovery journey. Investment from $250,000 on a turnkey basis.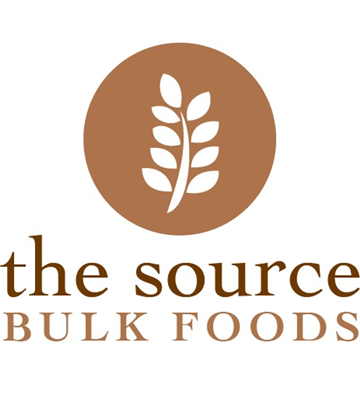 Find out more at the The Source Bulk Foods Franchise Information page